Best Workout Bands for Fitbit Charge 3 and 4 in 2022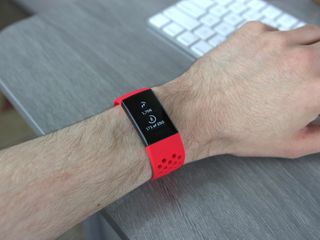 (Image credit: iMore)
When fitness trackers first hit the market, they were honestly a little bland. Most of them came with black bands, and there weren't a whole lot of ways you could customize them or jazz them up. Thankfully, the options have opened up, allowing you to customize your gear. The Fitbit Charge 3 and 4 are great fitness trackers. Both Charge wearables are the same size and shape, so bands for one will fit the other, and vice-versa. If you were lucky enough to pick one up so far, you might be looking for a way to make it a little more your own. Don't sweat it, we've got you covered.
Cooler Charge workouts
Why you can trust iMore Our expert reviewers spend hours testing and comparing products and services so you can choose the best for you. Find out more about how we test.
It never ceases to amaze me how many replacement band options there are for the Fitbit Charge 3 and 4. It's one of the reasons I love Fitbit products so much! Customizing my gear is one of my favorite things to do because it makes it so much more personal. Instead of being merely a gadget, it becomes a part of my everyday life, which is precisely how technology is supposed to work. I'm a massive fan of the Nike Apple Watch bands, so my favorite on this list is the Qibox Sport Band (opens in new tab).
If you've found a style you like but you just can't choose which color, then I suggest you go for something like the Wepro Silicone Bands (opens in new tab). They come in a pack of three, and there are over 15 combinations available. If personal flair is your thing, go for the Maledan Silicone Bands (opens in new tab). You can choose from puppy paws, floral patterns, or abstract designs. Whatever your preference, you can't go wrong with anything on this list!
Thank you for signing up to iMore. You will receive a verification email shortly.
There was a problem. Please refresh the page and try again.