Confession time! How much have you spent on Candy Crush? Tell us, and we just might pay off your bill!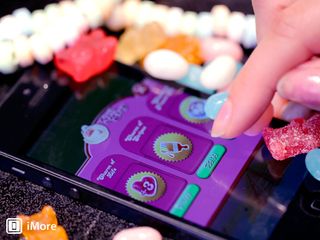 Today's Talk Mobile is all about the dark side of gaming and I have a confession of my own to make: I've spent a chunk of change on my Candy Crush addiction already, and I assume perhaps so have you?
Even if you've read my top 10 Candy Crush tips, tricks and cheats, you know sometimes money is the trickiest cheat of them all. It's so easy to do! Each in-app purchase seems small enough, we're busy enough, and we want to beat the game -- and our friends scores! -- badly enough, that we're willing to pay it. And pay it again. And again. And when the rush passes and we look over our bills at the end of the month, all that candy crushing adds up to real money.
How much have you spent on Candy Crush to date? What was your most frequent in-app purchase? What was your single biggest? Let me know the details in the comments below and...
We'll pick one of you and pay off your Candy Crush bill!1
Ready? Set? Confess!
iMore will gift you iTunes or equivalent credit in the amount of your Candy Crush in-app purchase total to date. ↩
Get more iMore in your inbox!
Our news, reviews, opinions, and easy to follow guides can turn any iPhone owner into an Apple aficionado
Senior Editor at iMore and a practicing therapist specializing in stress and anxiety. She speaks everywhere from conferences to corporations, co-host of Vector and Isometric podcasts, follow her on Twitter @Georgia_Dow and check out her series at anxiety-videos.com.