Digital Offers: Develop cross-platform apps for $35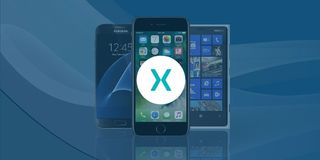 Usually, the most popular apps are the ones that can be used on multiple platforms because they reach the widest audience. Unfortunately, developing and designing an app that works on more than one platform isn't as simple as copying and pasting the code into different programs. For your app to be fully functional on multiple platforms, you need to build it from the ground up with cross-platform functionality in mind. You're going to need to learn a few things.
Your best bet to find quality app developing courses is to look online, but they can be extremely expensive. Lucky for you iMore is here to help with a great offer that will not only improve the success of any current project but make any future project ideas better from the start.
Look no further than the Xamarin Cross-Platform Development Bundle to learn everything you need to know about developing for all the major platforms.
From iOS to Windows 10 Mobile, this bundle of courses will give you lifetime access to over 50 hours of course content teaching you all the basics first and then moves on to the more advanced content.
Just check out all these great courses:
Learn Xamarin by Creating Real World Cross-Platform Apps
Xamarin iOS: A Master Guide to App Development in C#
Xamarin Forms 2.0: Beginner to Advanced
Xamarin Android: A Master Guide to App Development in C#
Xamarin Forms: Build Native Cross-Platform Mobile Apps with C#
The Ultimate Xamarin Course: Build Cross Platform Apps
Normally, this bundle would cost over $1000 to access, but if you act right now, you can get all six courses for only $35., that's an incredible 96% in savings.
Don't wait, whether you're an aspiring app developer that's ready to take their big idea and make it into something real or an experienced app guru who is willing to take their app to the next level, Xamarin Cross-Platform Development Bundle can help you achieve your goals and prime you for success in the field.
See at iMore Offers
Get the best of iMore in in your inbox, every day!
Your source for all things Apple
Thank you for signing up to iMore. You will receive a verification email shortly.
There was a problem. Please refresh the page and try again.