Dropbox to drop support for OS X 10.5 and earlier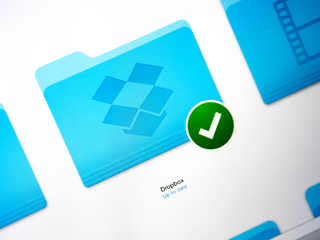 (Image credit: iMore)
According to a new report, Dropbox has begun sending out emails alerting users that its Mac app will no longer be supported on OS X 10.5 or earlier starting May 18.
The email, obtained by 9to5Mac, reads as follows:
Dropbox then goes on to reassure users that their files will still remain intact on the service's website if they don't wish to upgrade to Apple's latest and greatest, OS X Yosemite.
Source: 9to5Mac
Get the best of iMore in your inbox, every day!
So drop box joins in with "planned obsolescence" then, shame on you. Sent from the iMore App

Seriously? You think Dropbox should spend their resources on a very very old OS that almost no one uses, and that does not meet modern standards? You are more than welcome to fund the development for obsolete operating systems yourself, but don't ask the 99.9% who have moved on to do so.

Yeah. That must be it. It couldn't be that at this point, developing for 10.5 requires practically a separate development infrastructure, you lose access to a bunch of useful APIs, etc. Couldn't be that.

I wonder why they aren't going to be supporting the older versions. Somehow I doubt it's planned obsolescence.

Gee, I can't think of why Dropbox wouldn't be eager to spend time, staff and cash resources maintaining software versions less than one percent of Mac users use, which are (respectively) 10 and seven years old, based in 32-bit code! Wow, that's quite a head-scratcher! Gosh, I wonder if "planned obsolescence" and just plain old "obsolescence" are two different things? Maybe I should call Scooby-Doo and the gang to solve this inscrutable mystery!!

I have a perfectly working iMac from 2006 (Duo-Core 2 Intel something) and it's my main computer. I tried to upgrade (10.6) and it made the computer obsolete. Everything works great on 10.5.8. Dropbox works great on it. All my files are backed up on it. With the kind of thinking dispersed in here it sounds the same as why not go to a senior citizen's home and ask them to get their brains upgraded or we can't save your memories any more. Sure you'll be fine and your memories will be some where, but you can't sync them anymore hence you'll basically have complete memory loss. Sure the files are still on the computer still, but the point is to have a backup of your files in case something happens. So now my yearly subscription is useless and I have to go out and buy a new mac pro or iMac. I simple don't have the money and I have tons of files since I work on digital and traditional art freelance. It is planned obsolesce. Keep everyone churning on that hamster wheel. Trust me one day you guys will understand this when you are sick of the constant pushing to upgrade everything. It gets dull after a while.