Dropbox now limits free users to just three devices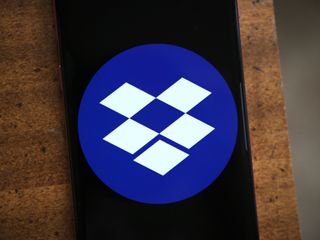 (Image credit: Dropbox)
Dropbox, one of the most popular cloud storage services around, quietly introduced a new rule for people that use its Basic (aka free) plan — you can't have more than three devices connected to your Dropbox account at a single time.
If you've been using Dropbox for a while and have more than three devices linked with your account on the Basic plan, they'll stay connected so long as they were added before March 2019. If you want to add any additional devices, however, Dropbox won't let you.
While you could spend the time unlinking and re-linking devices to get around the rule, Dropbox obviously hopes you'll just cave in and start paying for one of its paid memberships so you can use more than three devices at once and get the other benefits that come with a Plus ($9.99/month) or Professional ($19.99/month) membership.
If you're a Dropbox user, what's your take on this news? It doesn't really impact me since I'm a Google Drive guy myself, but I'd love to hear your thoughts if you're currently a Dropbox Basic member.
Download: Dropbox (free w/ paid plans) (opens in new tab)
Get more iMore in your inbox!
Our news, reviews, opinions, and easy to follow guides can turn any iPhone owner into an Apple aficionado
When Joe isn't acting as the News Editor for Android Central, he can be found helping out with articles here and there at iMore. He was last spotted at Starbucks surrounded by peppermint mochas. Have a tip? Send an email to joe.maring@mobilenations.com!
Wow I do not like the idea but I understand why they are doing it because whether or not we like it these companies have to make money as they have employees who need to be paid. I myself was one of the lucky people who jumped on Dropbox early and did so many referrals that I am maxed out at 20 gigs off of referrals so I myself never needed to upgrade to any of their plans the free one is more than good enough for me especially with things like pCloud offering lifetime storage of 2 TB for a one time payment of 50 bucks. I also was fortunate to grab 50 gigs of box storage when they were giving it away for free for android users. I think that there are a lot of deals out there if people take the time to really look and search them out

"Wow I do not like the idea but I understand why they are doing it because whether or not we like it these companies have to make money as they have employees who need to be paid." Then how were they making money before? I find it ludicrous when someone says something like this when Dropbox has been running since 2007. Are you telling me that Dropbox hasn't been making money for 11 years? Dropbox is just becoming one of many companies where "with great power comes great responsibility", and they've failed at that. Now they're more interesting in making money rather than providing a good service.

No sir I think you are confused. Being that Dropbox has expanded their services and have added more functionality to there product this incurs cost. Things like hiring more employees and expanding are not cheap. There was a time when MacDonalds burgers cost less than a dollar. But with inflation, the economy/global market evolving they had to adapt they did so by expanding and raising their prices. Are you going to say that they too are evil because what use to cost $.50 is now $4-$5, heavens no, god forbid people try to make a living off of their service.

Inflation I understand, prices go up. But this is Dropbox reducing the services they offer to free accounts. It's the equivalent of McDonalds now saying they will charge you for straws and condiments, and I would be angry about that

I mean, it's a POS move, but Dropbox has become as useful as iCloud to me (*cough*it'suseless*cough*), especially consider the 50gb of MEGA, 30gb of onedrive, 20gb of SanDisk and 15gb of Google Drive cloud storage?? All that vs the 5gb of iCloud and DropBox?? Cute.

You're right, there's far better services out there now, Dropbox has fallen behind the competition and iCloud is just as bad

I just tested it, and I was able to connect to my Dropbox account in 5 devices!! But, then again, I am not using the Dropbox app, but the Rainbow - Best cloud storage app