Enpass 5.2 brings enhanced 3D Touch support and two-factor authentication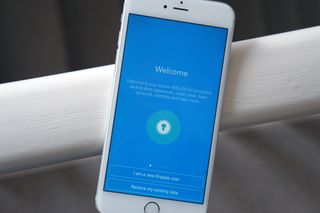 Enpass for iOS and OS X has been updated to version 5.2. This latest release adds enhanced 3D Touch support for more ways to interact with the app, as well as time-based passwords. Now you can configure temporary passwords that time out just like they do in authenticator apps. This handy addition saves time by not requiring you to switch apps should you wish to take advantage of two-factor authentication.
The improved 3D Touch support enables users of the app to "peek" at item details by firmly selecting one from any list. Swiping up on-screen will bring to view more actions to copy values and even launch supported URLs. This latest release of Enpass also improves the Safari browser extension, introducing searching and the ability to update passwords.
Those of you on iOS will be able to manually select fields and conveniently share them. This feature will be rolled out to OS X and other platforms soon. But that's not all, there are even more improvements for both iOS and OS X in version 5.2, so be sure to check out the official announcement post for links to respective changelogs.
Is this just as good as 1Password? Sent from the iMore App

Hi Rich, I am from Enpass Password Manager team. First of all thanks for sharing the Enpass update with iMore readers. On the behalf of whole Enpass Password Manager Team, I would like to introduce a little bit more about Enpass. Enpass is a cross platform offline password manager that saves all your database locally only on device, not on any server. The app is available on every major mobile and desktop platform. Apart from the above mentioned features, Enpass for iOS also supports Touch ID, Safari Extension, 6 Cloud to sync with, Open source security engine and many other exciting features. The best thing that all Enpass users like is that the full featured desktop app including browser extensions, is forever free for Mac and other clients. PS: TOTP for all other platforms is coming very soon.
Thank you for signing up to iMore. You will receive a verification email shortly.
There was a problem. Please refresh the page and try again.