Expedia makes finding local activities and booking car rentals much easier in latest update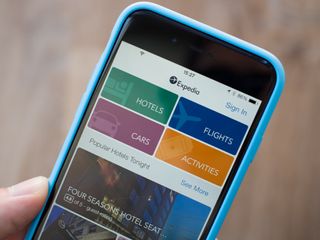 In today's Expedia for iPhone and iPad update, the popular trip-planning service has added the ability to browse and book tickets to shows, themeparks, and tours, as well as secure transport from the airport to a hotel through the new "Activities" and "Cars" sections.
Here's the full breakdown of what's new in today's Expedia update:
We have tours, shows, theme parks and even ground transportation! Create your entire trip right from your phone!
Get rewarded for your travels. Sign in to view the Expedia+ points you can earn.
As Expedia notes, this should make setting up your whole itinerary that much easier the next time you're planning a big trip. If you'd like to grab today's update, you can hit up the store link below to get started.
Source: Expedia (opens in new tab)
FYI: You can get FlightTrack 5 for free, just by downloading the Expedia app. In the app, go to Your Trips and Extras. Click the Redeem button for FlightTrack, which is normally $4.99. Sent from the iMore App

Google About the Shift to Majority Mobile Searches
Google executive Jerry Dischler stated at a conference on Tuesday that the shift to majority mobile searches had occurred in 10 key markets, including the U.S and Japan. Read more https://www.snappii.com/resource-center/google-shift-majority-mobile-sea...

Awesome tip, Gally. Thanks! Sent from the iMore App

*Galley Sent from the iMore App
Thank you for signing up to iMore. You will receive a verification email shortly.
There was a problem. Please refresh the page and try again.