The best Mac game of all time is in the Steam Summer Sale at its lowest-ever price
Disco Elysium is a game everyone should play once in their life.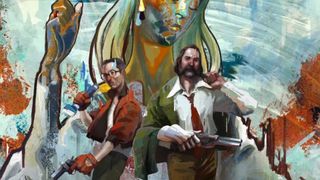 (Image credit: ZA/UM)
We talk a lot about whether or not Macs are good for gaming, but when it comes to the top titles making their way to Apple's computers, it can be a hit-or-miss affair.
So when one of the all-time greats not only hits Mac, but gets a big discount in the Steam Summer Sale, not only should you be excited, but you should be reaching for your wallet too.
And games don't come any better than Disco Elysium: The Final Cut. It's not only a great detective game. It's not only a great RPG. It's not even only the best Mac game of all time, in my humble opinion — it's one of the best games ever, period.
Right now, you can get the game for $9.99 / £8.74. That's the lowest price it's ever been on Steam, a giant saving of 75%. Don't miss out.
An RPG unlike any other
To talk too much about Disco Elysium is to rob the game of its secrets and magic, but here's the developer blurb:
"Disco Elysium - The Final Cut is a groundbreaking role-playing game. You're a detective with a unique skill system at your disposal and a whole city to carve your path across. Interrogate unforgettable characters, crack murders or take bribes. Become a hero or an absolute disaster of a human being."
That barely scratches the surface of what makes the game so special. Here's a game with basically no combat, a library's worth of text and dialogue, and one of the strangest progression systems you'll see in any role-playing game.
On paper it sounds like a chore: what do you do if there's no combat? You're telling me you talk to your own mind for 50% of the game? You can die in the first five minutes via accidental hanging??? But in reality, it's an absolute hoot — smart, hilarious, and truly open in how you can approach the mystery of the game's central murder, it's full of incredible characters, a gorgeous painterly art style, and a sublime soundtrack from cult musicians Sea Power. It's totally unique and absolutely unforgettable.
Don't just take my word for it — Disco Elysium has been crowned the best computer game of all time ever since its initial release on PC back in 2019, according to the experts at PC Gamer.
Crack the case before it's gone
The promo sale runs until July 13, so you've got a whole ten days to pick up Disco Elysium at this steal of a price.
And it's just one point in what's turning out to be a great summer for Mac gaming. Not only have we had the long-awaited release of No Man's Sky, but also heard word that Hideo Kojima is bringing new games and Death Stranding to Mac.
On top of that, the new macOS Sonoma game porting tool is making it easier than ever for developers to bring their titles to Mac — so we should soon see greater parity of releases to Windows machines when it comes to computer games.
Master your iPhone in minutes
iMore offers spot-on advice and guidance from our team of experts, with decades of Apple device experience to lean on. Learn more with iMore!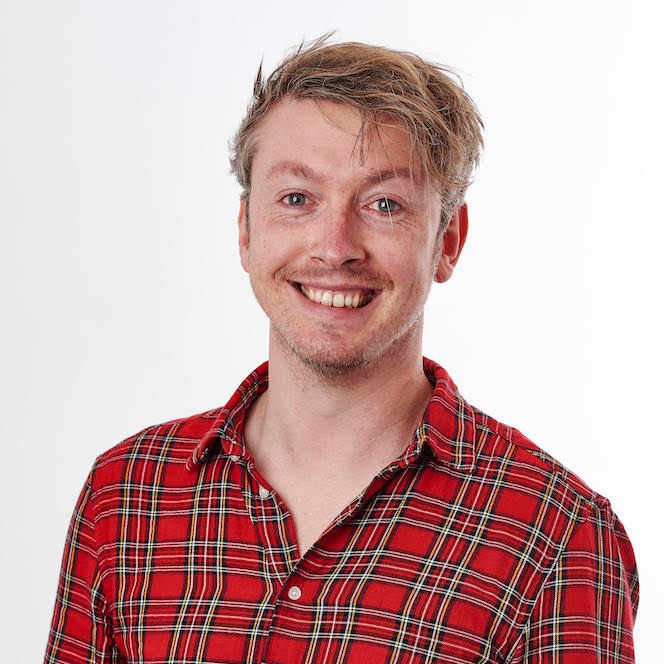 Gerald Lynch is the Editor-in-Chief of iMore, keeping careful watch over the site's editorial output and commercial campaigns, ensuring iMore delivers the in-depth, accurate and timely Apple content its readership deservedly expects. You'll never see him without his iPad Pro, and he loves gaming sessions with his buddies via Apple Arcade on his iPhone 14 Pro, but don't expect him to play with you at home unless your Apple TV is hooked up to a 4K HDR screen and a 7.1 surround system.
Living in London in the UK, Gerald was previously Editor of Gizmodo UK, and Executive Editor of TechRadar, and has covered international trade shows including Apple's WWDC, MWC, CES and IFA. If it has an acronym and an app, he's probably been there, on the front lines reporting on the latest tech innovations. Gerald is also a contributing tech pundit for BBC Radio and has written for various other publications, including T3 magazine, GamesRadar, Space.com, Real Homes, MacFormat, music bible DIY, Tech Digest, TopTenReviews, Mirror.co.uk, Brandish, Kotaku, Shiny Shiny and Lifehacker. Gerald is also the author of 'Get Technology: Upgrade Your Future', published by Aurum Press, and also holds a Guinness world record on Tetris. For real.