xrOS: What you need to know about the OS for Apple's VR headset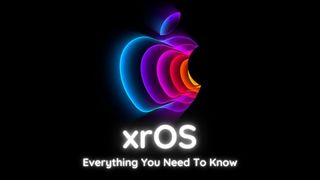 (Image credit: Apple)
Apple VR, or Reality Pro, could well be revealed to us in just a few weeks. The headset has been long in the making, with all kinds of reports as to what it will actually do – and what it will run on.
By the looks of things, the OS that the headset will rely on is going to be called xrOS, or some name along those lines. How do we know? Well, we… don't. Not for sure. Yet. But numerous rumors and even some trademark filings have tipped us off to what the OS will be named – so until then, we'll stick with it.
What the OS will look like and how it will function are also mostly still a mystery, although there are some reliable sources that talk of some key features in advance of an official unveiling. So with this in mind here's what we know about xrOS, and what it may be capable of.
Can't wait for Apple VR
I have been waiting for years for the Apple VR headset, and now that its getting closer I'm getting even more excited. I've learnt everything there is to know about the operating system, from rumors to leaks ahead of the expected WWDC reveal – and now I'm passing it along to you.
Key Features
It might be switchable:
You could be able to use a little dial on the headset hardware, like an Apple Watch Digital Crown, to switch between the augmented reality and virtual reality experiences the OS is capable of.
You might have an avatar:
You'll be able to use an avatar in VR on Facetime, so that other people in video calls don't have to look at you in a headset.
It might get a little uncanny valley:
You might be able to see the headset user's eyes on the outside of the visor.
There's going to be Mac and iOS features:
There are going to be loads of features that work natively with Mac, such as extended Mac displays to iOS app panels.
When will we see xrOS?
As the OS for the Apple VR headset, it's likely that they're going to be launched alongside each other during WWDC 2023 in just a few weeks. Does this mean that this will be the version of xrOS that we'll be using with the headsets when ours are delivered from retail later?
Likely not.
Instead, what we see at WWDC will likely be a pre-release version of the software, ready for testing and for developers to start creating apps and software for Apple VR. That will likely mean that the final version that we can use is going to be coming out later once the headset is released.
What's in a name?
So that name xrOS – it has come a long way. First off, we thought it was going to be called RealityOS, in relation to the rumored Reality Pro hardware name that was being bandied about. Then, Mark Gurman of Bloomberg coined the xrOS name in his newsletter, and it's kind of just stuck.
Apple itself has done little to make us less sure of the name – under a shell company, it has filed loads of copyright applications for names in various countries. There's been the name at hand, xrOS, and then most recently, xrOSPro. The latter is likely Apple trying to cover all copyright bases – but perhaps we'll see a pro version later down the line. Either way, xrOS continues to be our best bet in terms of names.
There's some big names behind it
Apple has had a lot of help getting xrOS and the Apple VR headset off the ground, and taking a look at who's been working on the project could well tell us a little more about what to expect from the headset. Mark Gurman let us in on some of the top people involved in the development of Apple VR, painting a picture of who's who and what's what. These are the people that have shaped the OS, and how its going to work.
Geoff Stahl
This is the man behind the topic at hand – xrOS. Coming from being a senior graphics and gaming engineer at Apple, Stahl has some pedigree in making things look good and run smoothly. His team is an interesting one – there's Yaniv Gur, the former head of engineering for iWork, Books, Notes, and News apps, Ranjit Resai who's going to make the software's 'underpinnings', and Selim Ben Humane, who's going to make sure that the headset can see what's going on around it.
Phil Schiller
This guy could be the reason there will be any kind of gaming focus on the headset at all – he's well-known for having a VR headset at home for racing games, and pushed hard to make sure that Apple VR could be used for games. While not as involved with development as others, he's responsible for the launch event.
Kim Vorath
Vorath comes from the macOS and iOS side of development at Apple, so having her on board likely means that xrOS is going to have lots of familiar features. She is in charge of making sure that everything is running on time, but also quality control.
Jeff Norris
Jeff Norris came from NASA, where he used virtual reality to control spacecraft (yeah, that's a dream job right there). He was brought on board early in the project to deliver what Mark Gurman calls a 'killer app' for the device, and he sees the key strengths and uses of Apple VR as "virtual videoconferencing, meditation and remote collaboration."
Mike Rockwell
Rockwell has been in charge of the development of the headset since 2016, helping to "craft the vision for the headset and technology group itself." Rockwell used to work for Dolby Laboratories before he was at Apple, and before even that he was the Chief Technology Officer at Avid Technology. Some have said that the headset would never have happened without him, and a source that spoke to Mark Gurman said that "He's an utter genius and if anyone can get this done, it's him."
Jeff Williams
Williams is Apple's Chief Operating Officer, is often seen as the man that might replace Cook when he leaves. He's been working on the headset for the last few years and brings his experience with iPod and iPhone. He's been with Apple since 1998, and could well help the Apple VR headset come to market with a bang after he gave Apple what it needed to enter the mobile market with iPhone. It could well be Williams's input that's made the OS at the heart of Apple VR similar to that which you'll find on your iPhone.
Jony Ive
While Ive may not have worked at Apple for long during the development of the headset, he's been crucial in making it what it will likely be when we see it at WWDC. He's made sure that it's going to be a portable device rather than one that relies on a tether, and as such given it the need for an easy-to-use user interface in the form of xrOS.
What will it do?
It will be the underlying software experience for your Apple VR headset, for one. It will have all the apps on it, the UI, and all the extra features that will set Apple VR apart from the rest of the competition.
Apps that are going to be included from day one look to be some of the staples of macOS and iOS. Expect to see the Safari web browser, a Photos app, Mail, Calendar, and Messages, as well as Apple Music, Apple TV+, and Podcasts. In terms of look, Gurman reckons that iPhone users are going to slip right in, as it will look just like iOS – only like, floating in front of your face.
That means we can expect that classic grid of icons on a home screen so that you feel comfortable as soon as you slip it on your head. Apple will also have the App Store on the headset so you that can buy and download third-party VR apps.
The headset is expected to be both an AR and a VR headset and will switch between the two with a little dial on the side. AR, or augmented reality adds elements to the environment around you, letting you see what's happening outside of the headset. VR, or virtual reality, creates an entirely virtual environment, making for a more encompassing experience. VR is used more for games and immersive experiences, whereas AR is likely set to be used for virtual office environments and other layers of data on the real world — identifying map routes, or plant species, for instance.
Some patents have also painted a picture of what the OS will do in terms of interacting with Apple's other devices. There's the "Multi-Device Continuity for use with Extended Reality (XR) Systems" patent" which looks like it will let a user select a HomePod speaker to sling music to as you look at in the real world, or even add virtual additions to a MacBook as you look at the screen. There was also a report in early 2023 as to the idea that the OS will run 2D apps from iOS as in-VR windows, which is a cool feature to have if not a big seller.
Also likely coming to Apple VR is FaceTime – with a cool extra feature. While you're in VR and using Facetime with others, instead of seeing you with a headset on, they'll see a version of you in avatar form, although think more Animoji rather than a blue guy from a James Cameron movie.
So about those apps...
There have been some significant leaks as to what apps are going to come in xrOS, and there is some information as to what to expect.
Safari
While we don't know what Safari on Apple VR could look like quite yet, and there's little information beyond 'It might be coming' thanks to Mark Gurman, Safari on the headset could well be either an Augmented reality program that sees Safari information overlayed stuff in real life (think instant web results about things you're looking at), or a fully enclosed virtual reality option that gives you a virtual screen with the browser on it.
Wellness and Fitness apps
Apple apparently will be bringing Apple Fitness Plus to the headset, as well as other wellness features. Apple Fitness Plus could work in a number of ways – perhaps overlaying useful data while on an exercise bike or running machine, or maybe even putting a static cyclist on a virtual cycling route to make the workout more interactive.
The wellness features are slightly more well-documented, although even then there's not much. There could be options for guided meditations with instructors in VR or AR, as well as other options like VR environments built to be relaxing. Think virtual forests for those that live in busy cities and can't get to any nicer environments nearby.
Gaming
This is perhaps what VR headsets are most well known for – playing games, and it looks like the Apple VR headset won't be any different. There will likely be natively running games that run on xrOS within the headset itself, as well as being able to plug the headset into a Mac playing a game and use the extra horsepower to make for an even more impressive VR gaming experience.
There's not news yet as to whether you'll be able to play games on something like Steam as with the Meta Quest Pro or the Valve Index which does make the Apple VR option a little less interesting for gaming, but we'll have to wait and see on that front.
Sports apps
Gurman also says that Sports apps are going to come to xrOS, with some cool features. There will likely be the standard news app stuff, that will run in AR mode at tell you all about the scores and timetables – that's the boring bit. The fun bit is what else could be coming.
There are rumblings that you'll be put into a sports stadium when you slip the headset on, putting you in the game rather than just watching it on the TV. For those that can't make it to sports games or matches normally, this could be brilliant. The iMore team has also thought of some extra uses – a couple of us are big Formula One and Indycar fans, and we'd love to see the first person cockpit cameras and the 360 cameras that sit on top of the cars become options for VR – and Apple VR sounds like it could be the next step in getting it.
iPad Apps
So it sounds like iPad apps are going to work in a kind of windowed mode – so almost like stage manager, but in front of your face. How these will work with a lack of controllers and screens for your fingers to interact with is yet to be seen, but there are some other cool things that it could do.
Another rumor is that xrOS could use AR to enhance the apps you use on your iPad – so that could be extra information alongside whats already on the screen.
Books
Another addition to xrOS is the Books app, and how it could be made better and more involving with VR. There is little here beyond 'books and reading enhanced by Apple VR," although there are perhaps some ideas for what it might do. It could add animations in AR to a physical book you're reading, or it might simulate an ebook in the headset, and put you in the world of the book while you're reading. This is unlikely to come to every book (it sounds very labor intensive) but it sounds cool none the less.
How will it compare to the Metaverse?
While the Metaverse from the owner of FaceBook, Meta, has fallen off the news cycle a little in recent weeks, it's still a big competitor to Apple's VR and its OS, xrOS. The Metaverse is an entirely virtual environment designed to almost be as insular as possible, only allowing for interaction within the virtual world rather than the real one.
This seems to be at odds with Apple's approach, evidenced when you look at what Apple is trying to do. Where Meta gives you an avatar to use in a totally virtual world, Apple wants you to use your avatar in the real world, on video calls and the like that still use your surroundings instead.
Since the beginning of development, many within Apple, especially Tim Cook, have wanted the headset to enhance social interactions rather than replace them entirely. When Mark Gurman took a look at the production woes of the headset, he noted that Cook thought that the likes of the HTC Vive and other pioneers in the space weren't social enough, telling the students in the room "Nobody in here—few people in here—think it's acceptable to be tethered to a computer walking in here and sitting down. Few people are going to view that it's acceptable to be enclosed in something, because we're all social people at heart."
That's likely to be all down to the OS at the core of the device, xrOS – so expect more of the real world than other headsets.
When Will We Know More About xrOS?
WWDC 2023 is pretty much the only thing we can say in that regard. We'd like to know more sooner, obviously, but unless Apple makes for a surprise pre-WWDC reveal, we're unlikely to receive anything solid until then
The keynote is on June 5, at Apple Park. If you have an invite, then not only did you already know that but we're also super jealous as you get to see any announcements firsthand. We'll be covering all the latest news from the show as well, whether that's the new Apple VR headset, the 15-inch MacBook Air, or updates about iOS 17.
Master your iPhone in minutes
iMore offers spot-on advice and guidance from our team of experts, with decades of Apple device experience to lean on. Learn more with iMore!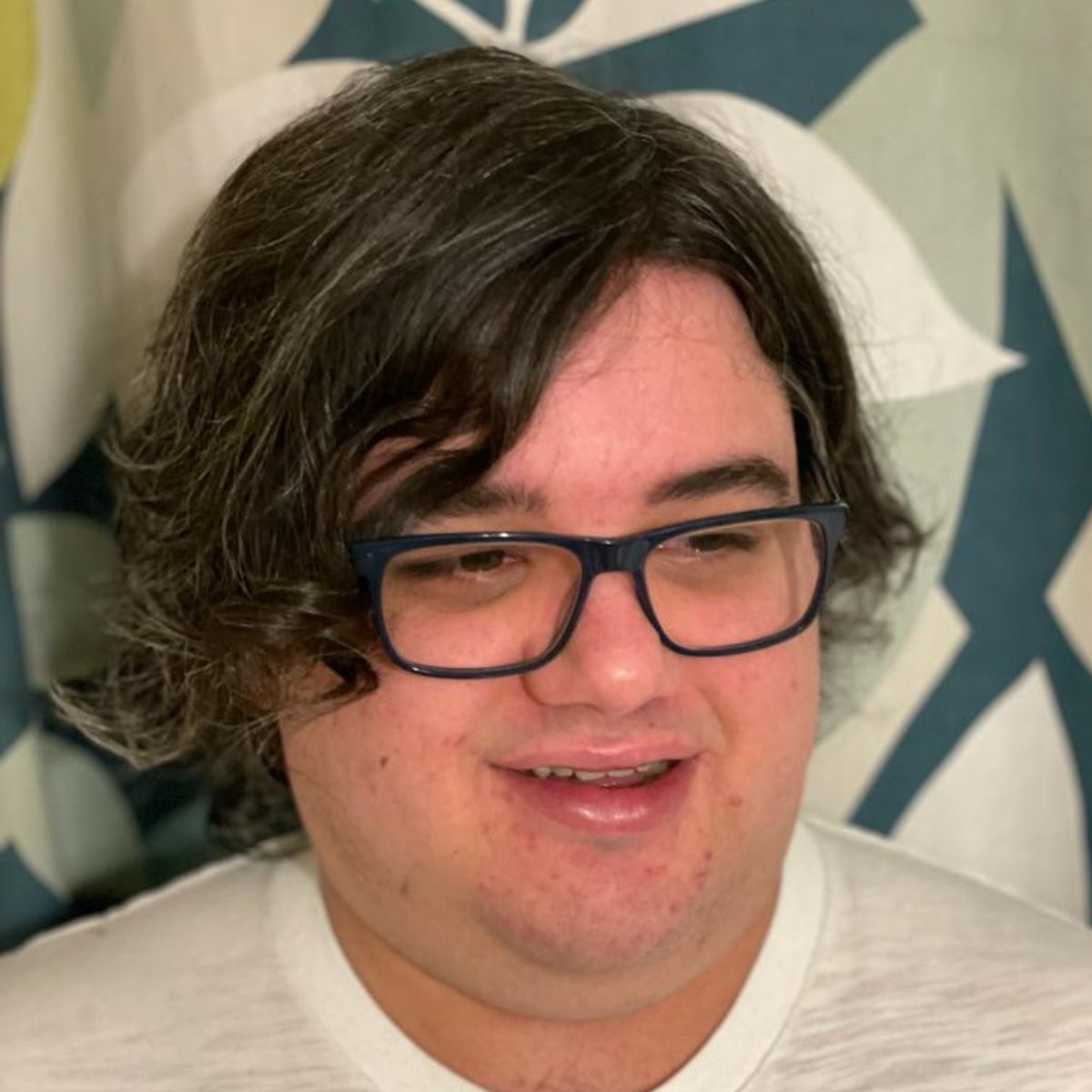 As iMore's Senior Staff writer, Tammy uses her background in audio and Masters in screenwriting to pen engaging product reviews and informative buying guides. The resident audiophile (or audio weirdo), she's got an eye for detail and a love of top-quality sound. Apple is her bread and butter, with attention on HomeKit and Apple iPhone and Mac hardware. You won't find her far away from a keyboard even outside of working at iMore – in her spare time, she spends her free time writing feature-length and TV screenplays. Also known to enjoy driving digital cars around virtual circuits, to varying degrees of success. Just don't ask her about AirPods Max - you probably won't like her answer.
This is a big nothingburger article. It tells us absolutely nothing.

Reply