GhostBird acquired by Yahoo!, Kitcam and PhotoForge 2 now removed from the App Store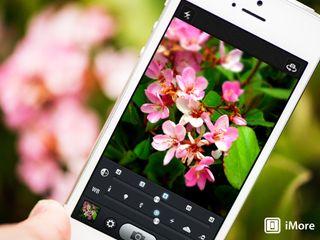 GhostBird Software, the developers of Kitcam and PhotoForge 2, has been purchased by Yahoo! to become part of the Flickr team. As a result, both applications have now been removed from the App Store, though will continue to work for anyone who has already downloaded them. Equally, if you've ever had either of the apps you'll still be able to re-download them. While disappointing for fans of their apps -- we love Kitcam here at iMore -- the guys from GhostBird are looking forward to their new endeavours:
Yahoo! has been pulling out the big guns of late with Flickr, and while the true purpose for this acquisition is yet to be seen, we can only imagine Yahoo! must have new things in the pipeline. So, congratulations to the GhostBird team, but equally we're sure a lot of you, like us, are sad to see their apps leave iOS.
Source: GhostBird Software
Given Yahoo's history, this is pretty disheartening news from a user's perspective. At least when Google bought up Nik, they kept Snapseed available for iOS (although they killed the Mac app). But as someone who used both of these apps to produce images for a site hosted by tumblr (which Yahoo also bought recently), I'm getting a little worried about my future workflow.

based on how yahoo works. wouldn't they just bring this software under a yahoo app and bring back to ios?

I'll keep using KitCam until it will no longer work. I'm hoping Yahoo! perhaps wraps the features of this app into the Flickr app. And I just started using KitCam recently, too.

Kitcam has been my go-to camera/photo editing app for awhile. It is the best out there right now. I hope the continued development of this app doesn't just fade away or gets tied down to a snail's pace. I would love to see new features like brushes or a noise reduction slider added. Come on Yahoo, show us you have a master plan to keep this going...

Unless Yahoo! rereleases it to the App Store it won't be developed any further. Devs have already said development is ceasing Sent from the iMore App

Sucks when this happens. I just bought Kitcam and now i'll never see another update. I assume i won't be able to buy any of the other filters either.

Sad to see this go... Kitcam pretty much became my goto camera on the iPhone! Well, it'll stay that way till i'm forced off of it...

I am sad to see that yet another great company/app has been swallowed up by a giant. I was trying to share link to the best photo app I have ever tried on IOS - Kitcam - as I discovered that Yahoo had bought the company behind it.
I am frustrated with such take-overs and have lost at least 3 great services in that way. The only nice thing is that I was lucky to have installed kitcam before it was removed from app store.
/Sten

Es injusto, por error borre la aplicación y ya no la pude descargar de nuevo ahora se la razón del porque, deberían volver a ponerla en venta D:
Thank you for signing up to iMore. You will receive a verification email shortly.
There was a problem. Please refresh the page and try again.