Google Docs, Sheets permanently replace Quickoffice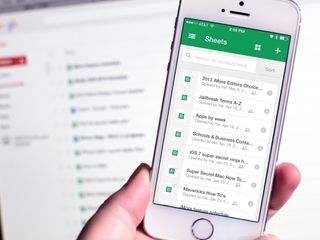 Update: Slides is not available on iOS but is currently available for Android.
After having acquired Quickoffice, Google had made ported many of the document suite's features to its Google Drive service. As such, Google will be retiring Quickoffice and migrating users who need native document editing and creation to Drive's standalone Docs, Sheets, and Slides apps. The move will affect both iOS and Android users as Google suggests that users migrate to those apps instead.
"With the integration of Quickoffice into the Google Docs, Sheets and Slides apps, the Quickoffice app will be unpublished from Google Play and the App Store in the coming weeks," Google said. "Existing users with the app can continue to use it, but no features will be added and new users will not be able to install the app."
Users can download Docs, Sheets, and Slides for free now from either the App Store or the Google Play store.
Source: Google
Get the best of iMore in in your inbox, every day!
RIP Quickoffice. Google Docs already took the best of you, so the world will live on. We can continue to edit word documents while on the porcelain throne and then walk back into our offices and keep on editing. I love technology.

I'm reading your comment on the porcelain throne! Sent from the iMore App

That's the spirit! Posted via iMore App

It still doest work so well for me. Sent from the iMore App

So will we lose QuickOffice's ability to open/create/save in Office-compatible files and be stuck instead with proprietary Google files, which only really play well with others willing on operating in a cloud world? That's 'bout as useful as being stuck with iWork for any real work.

The google files are ODF files. They are just as open as .docx. The whole point is that google docs now supports docx directly... no translation required.

does it support .doc files cause that's what most people use?

Yes, jeffgus, I am familiar with ODF, but similarly to what Derrick4Real suggests, most of the individuals and companies I work with are modern Office Luddites - still using .doc and .xls and not the x versions of current Office. So ODF remains a format they have no interest in. Of course, most of those I work with have no intention of dealing with creation / accessing files online only anyway, so Google, Office 365 et al are moot points anyway.
RIP QuickOffice.

My only real complaint is the breaking up of one app into three. Such a pain and waste of screen real estate.
Thank you for signing up to iMore. You will receive a verification email shortly.
There was a problem. Please refresh the page and try again.