The Secret Origins of the iPad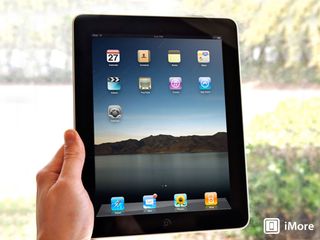 (Image credit: Dieter Bohn / iMore)
10-years ago today, Steve Jobs announced "a third category of device in the middle, something that's between a laptop and a smartphone." Something that had to be better as browsing, email, photos, video, music, gaming, and eBooks. Something that had to be… the iPad.
On January 27, 2010, Steve Jobs took the stage at an Apple special event to give what was, once again, one of the most important keynotes of his life and the history of consumer electronics. The Mac had been introduced decades before, the iPhone only a few years, but now Jobs would make the argument for a third category of device.
The company had been working on it since even before the Purple Experience Project — PEP — had coalesced into the original iPhone. It had gone from a device that could go anywhere to being put on a shelf while Apple worked on a phone-sized version, to being just a big iPod touch, to two dock connectors and keyboard modes to what Jobs finally showed off on stage.
During the keynote, Jobs set up the requirements — that it couldn't just be more, it had to be better. And then promptly knocked down netbooks at not being better at anything… other than being cheap laptops.
Then he picked up the iPad, sat down in a classic Le Corbusier LC-3 chair, yes, right there on stage, and proceeded to demonstrate and take absolute delight in the interface and all the apps everyone on the iPad team had sprinted, now countless times in a row, to get ready in time. Apple:
The Purple Pad
Steve Jobs wanted a single piece of glass he could use to read email… anywhere. A Safari pad of sorts. That led to the beginning of PEP, the Purple Experience Project, or just Purple. Because, back then, projects had color names.
It started out as a massive, Surface table-sized proof of concept. Jobs wasn't impressed. He needed something he could sell.
So, Apple's design team tossed around the idea of a Mac-based tablet. But that had its own challenges, not the least of which was hardware costs that would make it prohibitively expensive.
They went back to multitouch but and eventually came up with irresistible interaction models like inertial scrolling and rubber banding. But, by then, the decision was made to bring the technology to market not as a tablet but as a phone.
Apple was dominating the MP3 market, but Steve Jobs was never one to mistake the company's products for its business, so he knew Apple would need to replace the iPod with an iPhone before anyone else could.
That led to P1, an iPod-based phone project led by the father of the iPod, Tony Fadell, and P2, a multitouch based iPhone led by OS X veteran Scott Forstall.
Jobs thought P2 would take long enough to bring to market that they'd need to release P1 first. But, the P2 team was beyond driven, hit many of the milestones first, and eventually the P2 iPhone became the only iPhone, the one Steve Jobs famously announced at Macworld 2007.
The next big task was making an App Store, a second big sprint right after the first. That was almost just as famously announced at the SDK event in 2008.
Then, with all that knowledge and experience behind them, Jobs turned Apple back towards the tablet, to what would become the iPad.
Now, Jobs believed that Apple needed to deliver products with truly differentiated experiences above and beyond what other companies were capable of. To do that, Apple needed to control their most critical and important technologies.
So, Apple bought PA Semi, and Instricity, and eventually more silicon engineering companies. Jobs asked then-Vice President of Technologies, Bob Mansfield, to assemble new platform technologies team inside Apple. A team that came to be lead by Johny Srouji, and they were charged with delivering Apple's first system-on-a-chip alongside the first iPad.
Schedules are always tight at Apple. They'll sprint flat out until time runs out. At first, Steve Jobs wanted exactly what everyone later accused the iPad of being — a big iPod touch. Just blow the existing iPod touch interface up from 4-inches to 9.7-inches and call it a day.
But the Human Interface team under Greg Christie hated that idea. It wasn't just unwieldy, it was a waste of all that space. So, they demoed and demoed until they had something that convinced Jobs there was a better way — that split list and detail view we have today.
But they still had to implement, and that was brutal. Henri Lamiraux's iOS team ended up pulling in help from the OS X team, and from Don Melton's Safari team, to get all the apps split and scaled up for the iPad in time.
Except of course for the weather, stocks, calculator, and compass. Those apps, the HI team didn't scale up. Those, they left blown up, figuring they were fine. But, ironically, or so the story goes, Jobs had come so far around he said he wanted them redone with proper iPad interfaces. And there just wasn't time. And so they just didn't ship. And some, simply still never have.
Even so, Jobs kept adding to the load. At first he said no one wanted to read anymore. Then he called Scott Forestall and Don Melton, head of the Safari team, into his office and asked how long it would take for them to make what became iBooks, the only acceptable answer being in time for the announcement, of course.
Same with wallpaper for the Home screen, the linen texture from the OS X Dashboard, and a host of other "paint the back of the fence" details Jobs wanted done and able to be demoed by the time he set sneaker to stage.
Same with the hardware. Up until rather late in the process, the original iPad had two dock connectors, one for portrait, one for landscape.
But, as was often the case with Steve Jobs, black and white was just one too many options, so the decision was made to ship with the single portrait-oriented connector.
The same happened with the virtual keyboard. Bas Ording came up with a design more like a laptop keyboard, Ken Kocienda one that was closer to the iPhone keyboard he'd just finished engineering. They created a way to toggle between the two. Jobs looked at it and promptly said they only needed one of them.
The teams, many of the same people who'd spent most of the last many years of their lives launching the iPhone, again worked through the night and the holidays, but by 2010, Apple was ready to launch their new tablet, something Steve Jobs said was the most important product of his life — a life filled with important products.
iPad 1,1
The original iPad, code named K48 and model number iPad1,1, had a 9.7-inch screen at 1024x768 and 132ppi, both for the Wi-Fi only model, and the Wi-Fi + 3G HSPA versions. It also packed in 802.11n Wi-Fi, Bluetooth 2.1 + EDR, aGPS, and... absolutely no camera.
And, the iPad included Apple's first in-house silicon, the Apple A4. A Package on Package System-on-a-Chip, It combined a 32-bit 1GHz ARM Cortex A8 CPU fabricated on Samsung's 45nm process, which Apple called Hummingbird, and a PowerVR SGX535 GPU, along with a rather anemic 256MB of RAM.
It came with 16, 32, and 64GB storage options, and a 25 watt hour battery that let it run for an impressive 10 hours. Like all iOS — and iPod — devices of its time, the original iPad could connect to a Mac or Windows PC, and charge, via the traditional 30-pin Dock connector. And it came in whatever color you wanted, as long as the color you wanted was bead-blasted aluminum and black.
Like the iPhones of its generation, the original iPad also included ambient light sensor to adjust brightness, an accelerometer to determine orientation, and manometer (digital compass) to determine direction and rotation around gravity.
Also like the iPhone back then, it did not include support for CDMA EVDO rev A data network compatibly. That meant it couldn't work on Verizon and Sprint. It also didn't include support for AWS bands, meaning that, while it could work on T-Mobile's 2G EDGE network, it couldn't work on T-Mobile's 3G network. Not that it mattered. Once more, like the iPhone, Apple teamed up with AT&T. This time they offered 256MB of data for $14.99 a month and $29.99 for unlimited, and it could be enabled on-device, and off-contract.
There was also a physical keyboard accessory, though nothing like the Smart Keyboard we have now. Still, you could buy it and attach it via the Dock port… in portrait mode.
i(Phone)OS
The original iPad ran… iPhoneOS, as it was still called back then. Specifically, iPhone OS 3.2, wildcat. It had most of the same built-in apps — excluding the weather, stocks, calculator, and compass — but on a grander scale. Debuting alongside the original iPad was a new Apple app, iBooks, and a new store, the iBookstore.
To enable access to the existing library of App Store apps, Apple also gave the iPad the ability to run iPhone apps in letter- and pillar boxed form, either at actual size or in a 2x mode that better filled the screen. Apple also gave developers a couple of months of lead time to update their apps for universal compatibility, or to create iPad-specific apps. And when the iPad launched, an iPad App Store launched along with it, and with thousands of optimized apps ready to download.
Come June of 2010, though, and the advent of the iPad, Apple announced that they were renaming iPhoneOS… to iOS.
iOS 4, Apex, which added background multitasking to a very few categories of apps, would ship for iPhone first, then for iPad. But it wouldn't be until iOS 4.2, Jasper, launched in November of 2010, that would finally unify Apple's iPhone and iPad product lines.
At least until iPadOS in 2019.
The launch
The usual crock of tech crackpots dismissed the iPad immediately, of course, just as they had the iPhone before it and would the Apple Watch after it. Ironically, after everything Apple had been through internally, as just a big iPod touch.
Still, it wasn't clear from the start that even Apple really knew what to make of the iPad. It was the single piece of glass to read email on, the Steve Jobs had always wanted, but it could be so much more. Even if that so much more wasn't quite clear yet.
Walt Mossberg of the Wall Street Journal said it was close to being a laptop killer. AllThingsD:
Joshua Topolsky, former Editor-in-Chief of Engadget:
Yours truly, writing alongside Dieter Bohn, for iMore:
Apple sold over 300,000 iPads the first weekend. Apple:
By May 3, after the introduction of the Wi-Fi + 3G model, they'd sold 1 million. Apple:
Apple had once again done the impossible. After a decade of failed attempts, Apple had made the world's very first successful tablet.
The competition
Competitors, beginning to realize just exactly how big a change-agent the iPhone was becoming, tried to both dismiss the iPhone and counter it with more traditional and more spec-laden devices.
Bill Gates, former CEO of Microsoft:
Gate's successor, then-CEO of Microsoft, Steve Balmer, raced to literally upstage the iPad by showing up at CES right before the announcement and showing off the original HP Slate. Complete with its ignominious Intel Inside pop-out tray.
Balmer's successor, now-CEO of Microsoft, Satya Nadella, ended up shipping Office for iPad before the mobile product was even viable for anything portable and running Windows.
Mika Majapuro, Worldwide Sr. Product Marketing Manager, Lenovo
Over the course of the last year, Lenovo has been showing off even laptop-style devices where the physical keyboard isn't built-in.
Russ Wilcox, CEO E-Ink, the displays used by Amazon for the Kindle:
Amazon has never disclosed Kindle sales but it's probably extremely safe to say it's never been an iPad-sized business.
Satoru Iwata, President of Nintendo — and this one breaks my nerd heart:
Nintendo has yet to make a tablet computer, of course, but has moved emphatically larger screen mobiles.
Then CEO of Google, Eric Schmidt:
Samsung rushed out the Galaxy Tab which, infamously, ran the phone version of Android. Google, in an effort to help their hardware partners, then put out Honeycomb, which was for tablets only, and partnered with Asus on the very good, but not very long for this world, Nexus 7s.
Ultimately, and to this day, Google was never able to rally developer support and get an Android tablet ecosystem going. Most recently canceling their own Pixel Slate and going all-in on Chrome.
Mike Lazaridis, then co-CEO of RIM, aka BlackBerry:
BlackBerry would go on to plan a larger-screen companion device for their phone, desperately pivot to try and make it a full-on tablet, put the only business that was actually making them money, the phone business, on hold to try and complete it, claim amateur hour was over, and end up decimating their whole company.
Likewise, all the other phone and PC companies that rushed out tablets, intent on beating the iPad by marketing the hell out of traditional computer features like desktops, Adobe Flash, and Microsoft Windows. Things, it turned out, weren't an advantage to mainstream consumers, but detriments. Deal-breakers.
Not learning a damn thing from Steve Jobs, just sitting there on stage, blissfully scrolling through the New York Times, right on past that little dead plugin piece.
Little did they know Apple was closing out 2010 by getting ready to show them, and us, that technology alone wasn't enough.
With the thinner, lighter, faster, iPad 2.
The beginning
Not just a big iPhone but an iPhone gone IMAX, the original iPad was a big, approachable window to apps and the web and exactly the table the mainstream had been waiting for. And it was just the beginning.
Master your iPhone in minutes
iMore offers spot-on advice and guidance from our team of experts, with decades of Apple device experience to lean on. Learn more with iMore!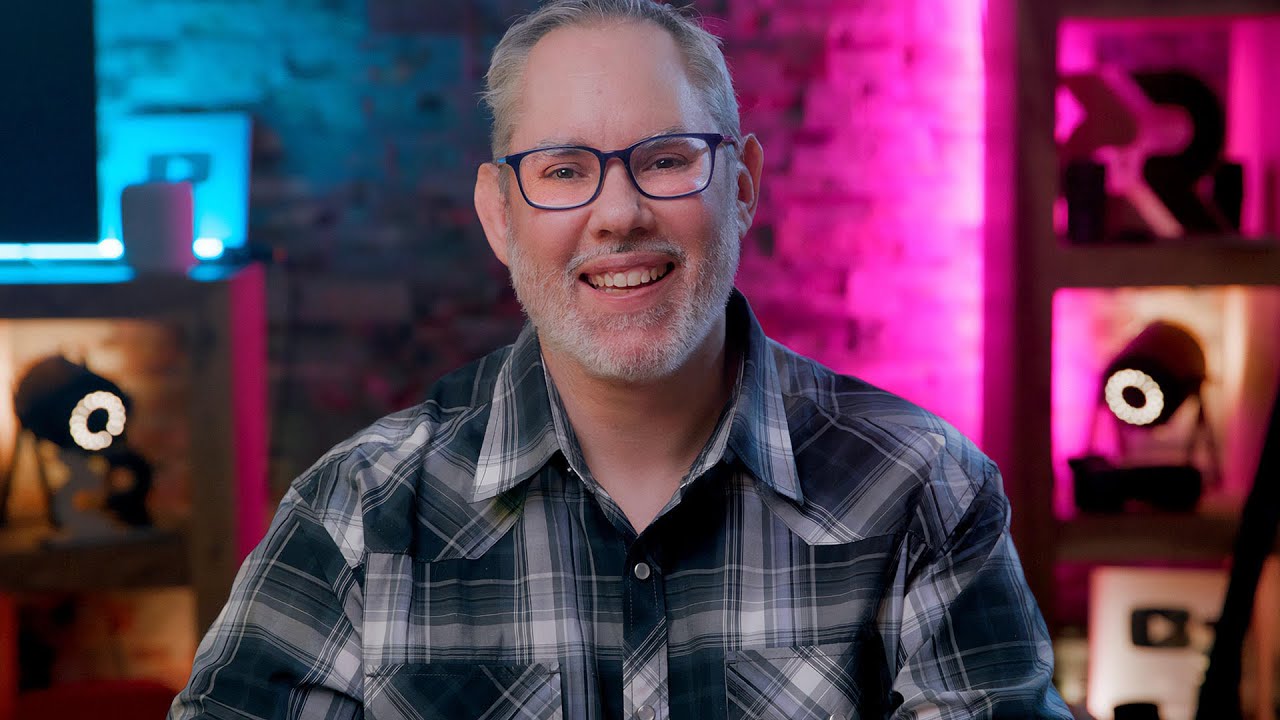 Rene Ritchie is one of the most respected Apple analysts in the business, reaching a combined audience of over 40 million readers a month. His YouTube channel, Vector, has over 90 thousand subscribers and 14 million views and his podcasts, including Debug, have been downloaded over 20 million times. He also regularly co-hosts MacBreak Weekly for the TWiT network and co-hosted CES Live! and Talk Mobile. Based in Montreal, Rene is a former director of product marketing, web developer, and graphic designer. He's authored several books and appeared on numerous television and radio segments to discuss Apple and the technology industry. When not working, he likes to cook, grapple, and spend time with his friends and family.