How to repair or replace your HomePod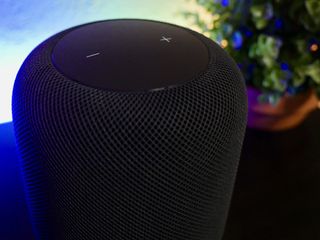 Apple's HomePod is a surprisingly small, surprisingly loud, and surprisingly heavy speaker. It's packed with tweeters, microphones, and other audio hardware all susceptible to physical damage (especially if you find yourself moving it around a lot). It's also packed with Siri and other HomePod-specific software that, while not susceptible to drops, is always susceptible to software bugs. If you're having trouble connecting to your HomePod or are dealing with a bit of physical damage, here are the best ways to repair or replace your speaker.
How to repair your HomePod
Having some trouble with your HomePod and want to try to tackle the problem yourself? Before you schedule an appointment with Apple Support, there are some troubleshooting tips and tricks to try.
Troubleshoot your HomePod
The HomePod setup process is super simple — if you can get your iPhone or iPad to connect to it. If you're having trouble getting that initial connection, running into issues with Siri, struggling to stream over AirPlay, or finding yourself unable to control your HomeKit-enabled accessories with HomePod, we've got a guide that'll help you out with all that and more.
You bought the white HomePod, didn't you? Thanks to the acoustically transparent fabric surface of the HomePod (and it's sneaky siren call that seems to sing "pick me up, hold me in your hands"), you may find yourself in an ongoing battle with dust, lint, fingerprints, and any other debris. Here's what you need to know about cleaning your HomePod.
How to keep your HomePod from marking its territory
Yeah, so that new HomePod of yours? Turns out it may leave white rings on the wood surfaces in your home. If you'd rather it not do that, check out our guide on keeping your surfaces protected from the dreaded white ring.
How to stop HomePod and Sonos One from leaving white rings on wood furniture
Pro-tip: Don't try to take apart your HomePod
… do as we say, not as we do. Your HomePod is fit to burst with electronic components that have been precisely placed for the best possible audio output. It's also covered in that acoustic mesh we talked about before. Oh, and iFixit gave the HomePod a 1/10 repairability score, which basically means that you should leave repairs to the professionals.
If all hope is lost, there is an answer to your problems …
How to replace your HomePod
If you've misplaced your HomePod (must've been quite the party), broken it in some way (really must've been quite the party), or are faced with a manufacturing issue, then you've got some options other than simply buying a whole new speaker.
If you've got Apple Care+ and your issue is an incident of accidental damage, you'll pay a $39 service fee.
If your issue is covered under warranty, AppleCare+, or consumer law, there will be no charge to repair or replace your HomePod.
If your HomePod is out of warranty, Apple charges a $279 fee.
In order to facilitate the replacement, you're going to need the following:
Your HomePod
Your HomePod serial number (click here if you need help finding it)
You can start the replacement process by setting up an appointment at an Apple Store or by contacting Apple to set up a mail-in service request. Visit Apple's HomePod Service and Repair page to get the process started.
If you do go for the mail-in option and want to have a replacement HomePod in hand as quickly as you can, Apple offers an Express Replacement Service. Apple will ship you a replacement HomePod and you'll be required to send in your original speaker within 10 business days. Apple will place a temporary authorization on your credit card equal to the full replacement value of your HomePod and it'll expire if the following conditions are met:
Your repair is covered under warranty, an AppleCare plan, or consumer law
Apple receives your HomePod within 10 business days
Questions about repairing or replacing your HomePod?
Need some more assistance with repairing or replacing your HomePod? Gimme a shout in the comments!
Master your iPhone in minutes
iMore offers spot-on advice and guidance from our team of experts, with decades of Apple device experience to lean on. Learn more with iMore!
Mikah Sargent is Senior Editor at Mobile Nations. When he's not bothering his chihuahuas, Mikah spends entirely too much time and money on HomeKit products. You can follow him on Twitter at @mikahsargent if you're so inclined.