This won't be an easy review for me. I'm all about bleeding-edge tech. If Apple had introduced a new iPad Pro in March, I'd have snapped it up in a heartbeat and then immediately started dreaming about what might come next.
But this isn't about me. Nor does every product Apple makes in its increasing mainstream lineup have to be for me. Perspective taking is always hard and it's taken me a while to wrap my head around this new normal, but it's become increasingly important to review products in the context for which they're offered.
Would I buy the iPad (5th Generation) — henceforth iPad 5 for efficiency — or recommend it to anyone like me? Not unless there was an urgent need for an extra, cheap tablet to keep in a camper or for car trips.
But would I recommend it for parents, grandparents, kids, or non-tech nerds who just want an inexpensive internet or app device with a big enough screen, easy enough interface, to buy for the first time or upgrade after a long time?
That's the question that needs answering, especially for people who still haven't gotten into computing or online, or have held onto previous generation iPads long enough that they're starting to need a replacement.
For anyone who wants to ditch or diminish their PC, iPad Pro is there — at a price. For anyone who wants a new, full-sized iPad and doesn't want to pay a lot for it, though, is iPad 5 now the best option?
iPad 5 in brief
A less-expensive iPad
High-res Retina display
Access to the web and App Store
A Pro iPad
Laminated wide-gamut display
Apple Pencil and Smart Connector
It's not iPad Air 3. It's certainly not iPad Pro 2. Apple calls it iPad (5th Generation) but it's not a sequel to the 2012 iPad 4 either. Instead, the new 9.7-inch iPad is more an amalgam of everything that's come before. It's got the form-factor of the original Air but almost as much power as the Pro. It doesn't have Apple Pencil or Smart Connector, but it's got the lowest price tag of any full-sized iPad, ever. If you want a Pro, get a Pro. If you want an inexpensive tablet to access the web and the App Store, and a solid upgrade from iPad 2 all the way through iPad Air, get the new iPad (5th Generation).
iPad 5 combines elements of iPad Air 2, iPad Air 2, and iPad Pro 9.7. Rather than repeat review material here, please see my previous reviews.
iPad 5 Price
I don't typically begin reviews talking about price. I typically end them that way. With iPad 5, though, everything begins and ends with the price.
Before the original iPad launched there was a rumor that it would cost $1000. During the iPad introduction event, Steve Jobs revealed the actual price to an "unbelievable" $499. Newer versions of the 9.7-inch iPad, from iPad 2 to iPad Air 2, all kept the same price point, even as older versions hang around at $399. The 9.7-inch iPad Pro raised the cost of entry to $599. iPad 5?
$329
You're not getting a next generation iPad for that price, of course. You're not even getting last year's iPad – there wasn't one, aside from the Pro. What you are getting is an amalgam of several previous generation iPads with a jolt of new internals.
It's an updated version of the screen from iPad Air 1, camera system from iPad Air 2, and chipset from iPhone 6s (the non-X version of the chipset in iPad Pro).
At $329.
iPad 5 Design
iPad 5 is built off the iPad Air platform. Outwardly, it looks like something of a cross between the original iPad Air and iPad Air 2, with a little 9.7-inch iPad Pro thrown in. It's almost like an iPad Air 1.5 but with the missing or minimized plastic RF windows of the Pro.
It's 9.4 inches (240 mm) tall, 6.6 inches (169.5 mm) wide, 0.29 inches (7.5 mm) "thin", and weighs in at 1.03 pounds (469 grams) for the Wi-Fi version and 1.05 pounds (478 grams) for the cellular version.
That's the same "thinness" and weight as the original iPad Air, and 0.05 inches (1.4 mm) thicker and 0.07 pounds (9 grams) heavier than the iPad Air 2 or 9.7-inch iPad Pro. It's one of the most apparent ways in which iPad 5 is more of an iPad Air SE than an iPad Air 3.
I can notice the difference when I'm holding iPad 5 and the 9.7-inch iPad Pro and trying to weight them out, but just barely. The visual difference between the two casings is far more apparent. Ultimately, lightness is a boon for usability — you can hold it longer, read longer, watch longer, work longer, etc. iPad 5 is far from a back-breaker, though, which means it's likely not a deal-breaker either.
Color options include silver, space gray, and gold. There's no rose gold, which remains exclusive to the 9.7-inch iPad Pro. (And there's no (matte black), jet black, or (Product) RED either, all of which remain exclusive to iPhone 7.)
The lack of rose gold is irksome for those of us who like to match all our gear. In 2016, I had rose gold for just about everything. Now I have more of an eclectic mix. Maybe some colors simply don't sell as well, or Apple wants to keep some colors exclusive for premium products. Either way, I miss the options.
There are no speaker grills on the top of iPad 5 because it lacks the four-speaker system of the 9.7-inch iPad Pro. That leaves just the dual, stereo speaker grills on the bottom, like iPad Air and iPad Air 2. There's also no mute/rotation lock switch, which Apple offered on iPad Air but eliminated on iPad Air 2 and subsequent iPads. There's also no camera bump like on the 9.7-inch iPad Pro because iPad 5 doesn't have the newer, larger camera system but rather the older, smaller 12.9-inch iPad Pro system.
So, iPad 5 looks like... an iPad. It's part of the same design language that dates all the way back to the 2012 iPad mini. Rumor has it Apple is working on a new, more edge-to-edge design language for iPad. But that would be for the next-generation, not for iPad 5.
Thanks to iPad 5 sharing the same dimensions as the original iPad Air, it's largely compatible with existing iPad Air accessories. That doesn't just include the obvious accessories that connect over Lightning cable or Bluetooth, but covers and cases as well.
iPad 5 Display
The iPad 5 display has the same "retina" density as previous-generation 9.7-inch iPads going back to 2012 — 2048x1536 pixels at 264 pixels-per-inch (ppi). If you've used any iPad since iPad 3, then you already know how that looks. If not, from a normal viewing distance, the grid of dots disappears and all you see is the text and images on the screen.
It's sRGB, same as all the other iPads up to and including the 12.9-inch iPad Pro, which means no DCI-P3 wide color gamut or True Tone ambient light matching like the 9.7-inch iPad Pro. So, no deep reds, vibrant greens, or white that looks less blue or yellow and more like paper.
Unless you've been using a 9.7-inch iPad Pro, though, you probably won't notice. (And if you have, you're probably not buying an iPad 5 to replace it.)
For anyone on an iPad 2, the screen will be a terrific, Retina-level upgrade. For anyone using iPad 3 to iPad Air, it'll be slightly better — and considerably lighter for all but the Air. For anyone on iPad Air 2, though, it'll be a diagonal step back.
That's because iPad 5 lacks the anti-glare, laminated display, introduced on iPad Air 2. It does have the far more advanced individual calibration methods Apple has implemented in recent years, which balances at the sub-pixel level. But images don't look as though they're trapped inside the glass they way they do on iPad Air 2 and iPad Pro. They look like they're painted beneath it.
So, you'll experience more glare on iPad 5 than other recent iPads. If you mostly use your iPad inside you won't have a problem. If you like to take it to the park and sit beneath the midday sun, you'll need to find a spot of shade or angle yourself to minimize it.
iPad 5 Cameras
We live in an age of 12 megapixels, 4K mobile cameras, with optical and cinematic image stabilization, that shoot in wide-gamut and can apply depth-of-field effects on the fly. In an age of 5-megapixel, 1080p, Retina Flash selfies and boomerang videos. The iPad 5 camera system, though, is of a previous age.
iPad 5 optics are more in line with the 12-inch iPad Pro — which is to say an iPhone 6 or iPad Air 2 camera system with an iPhone 6s Image Signal Processor (ISP). That means 8 megapixels, 1080p video out back and 1.2 megapixels, 720p video up front. Yeah.
If this were a new Pro, it would be show-stopper-level outdated. For a low-cost iPad, it'll be an improvement over everything from iPad 2 to iPad Air, and an ever-so-slight improvement over iPad Air 2.
It does have Live Photos, though. You can both record and playback Apple's moment-captures on iPad 5, which is great.
iPad photography has never been taken as seriously as iPhone, despite how powerful a large viewfinder can be for novices and professionals alike. I think that's beginning to change, though. At least I hope it is.
For now, iPad 5 will work for taking everyday photos or videos in relatively well-lit situations, "scanning" papers to digitize, making fun solo or family projects, taking FaceTime or video calls, and similar tasks.
iPad 5 Internals
Inside every iPad 5 is an Apple A9 system-on-a-chip (SoC) with integrated M9 motion co-processor and 2 GB of RAM. It's not the A10 Fusion found in iPhone 7 or even the A9X found in the iPads Pro, but it's the exact same SoC that powers iPhone 6s.
The "Fusion" in A10 involves two dual-core processors, one a high-powered set for performance, the other a lower-powered set for battery efficiency, and it enables features like simulated depth-of-field photography. The X in A9X references double the graphics cores — 12 instead of 6 — and more memory to compute more pixels and push them around faster, for truly pro-level apps like intensive 3D modelers.
A9, though, is still plenty powerful for a 2048x1356 consumer-grade iPad. It's been driving the (internal resolution) 2208x1242 pixels of iPhone 6 Plus for over a year-and-a-half without any processor-level problems.
Here are the Geekbench scores, by way of comparison (higher numbers are better):
Swipe to scroll horizontally
| Header Cell - Column 0 | Chipset | Single-core | Multi-core |
| --- | --- | --- | --- |
| iPad 5 | Apple A9 | 2400 | 4400 |
| iPhone 7 | Apple A10 | 3306 | .5426 |
| iPad Pro | Apple A9X | 3200 | 5500 |
| iPad Air 2 | Apple A8X | 1810 | 4530 |
| MacBook 2016 | Intel Core M | 3271 | 6447 |
| MacBook Air 2015 | Intel Core i7 | 3522 | 6700 |
So, iPad 5 isn't the leap over the iPad Air 2 that iPad Pro was, especially for multi-threaded operations. But for single-threaded operations, which includes most user interactions, it's a respectable hop.
Realistically, very little outside high-end graphics apps, extremely intensive photo filters, or bleeding-edge games will peg an Apple A9 chipset. If you're coming from anything other than an iPad Air 2, things will be hockey-stick-graph better. Even coming from an iPad Air 2, the single thread improvement is enough to make everything seem snappier and more responsive.
iPad 5 also rated for the same 10-hours of battery life Apple's been promising for iPad going all the way back to the original. I've only had time to put it through a couple cycles, and I'm not using it as a primary computer or drawing canvas the way I do iPad Pro, but so far it's meeting if not exceeding my expectations. I'll update after I've had some more time with it, though.
2GB of RAM means iPad 5, like iPad Air 2 and the 9.7-inch iPad Pro, can run two full-on apps, side-by-side, at the same time. You can browse the web and take notes at the same time or keep your messages open while working on your presentation. You can also watch picture-in-picture video, so you don't miss the movie while looking up the cast and tweeting about it at the same time.
iPad Air 2 and iPad Pro have been able to do this since the feature became available but for anyone on an older iPad, it'll mean a huge boost in productivity or just plain convenience.
Storage options include 32 GB, if you want a light, thin client to watch movies and work with online, or 128 GB if you want to store a lot of photos, videos, games, and documents.
Wi-Fi is dual-band 802.11ac MIMO and Bluetooth is 4.2. Same as all other modern iPads. That means you can connect to everything from hotspots to AirPods quickly and efficiently. The cellular model also supports 21 bands of LTE. That's two less than the 9.7-inch iPad Pro, but one more than the 12.9-inch model and iPad Air 2.
If you have pro needs, you should absolutely get the pro iPad with A9X — or better, wait for Apple to drop an update pro iPad with A10/X. Otherwise, iPad 5 will be just fine for everyday apps and games.
iPad is more than just hardware. It's iOS and the App Store that brings the hardware to life. Currently on version 10.3, iOS includes a variety of built-in apps for everything from web browsing to mail, photography to ebooks, maps to movie-making. It also gives you access to to the thousands upon thousands of tablet-optimized apps in the App Store that help you do — pretty much everything else. Nothing else offers this much high-quality, tablet-optimized software and it all runs just fine on iPad 5.
iPad 5 Conclusion
When iPad 2 launched, the line-up outside the Apple Store was... different. Some of my high school teachers were there. So were the fathers and mothers of my friends, uncles and aunts, even their grandparents. And there were kids. Lots of kids.
There was something about iPad 2 that appealed to the mainstream in a way traditional PCs never had. They were simpler, more approachable, more friendly. So, they got iPad 2, and they held on to it. Because it worked and it kept on working.
Retina didn't compel many of them to upgrade, nor did the advent of Air. But that was six years ago. This is now. And in that time, iPad 2, iPad 3, iPad 4, and even iPad Air, capable and sturdy as they may be, have aged. They can't all run all of the apps any more or use new features like split view. And so the people who bought them and held on to them are starting to look for what's next.
Again, it's tough to review a product that's not meant for me. I look at the specs and features and... nope, nope, nope. Everything from the display to the camera to the chipset to the accessories are better on the 9.7-inch iPad Pro. And it's hard not to just recommend that for everyone.
But it's not for everyone. It's not for anyone who doesn't want to spend $599 just to get in the door. Which is why iPad 5 exists and starts at just $329.
At $329, a lot of those nope, nope, nope, nopes... don't disappear, but become well, well, well, wells...
It's not an iPad Pro 2 or an iPad Air 3 and it's not meant to be. Those would cost premium iPad dollars. iPad 5 is more like an iPad Air SE, and it costs less than ever. Just $329.
My mom upgraded from an original iPad Air to an iPad Pro last year but she's an artist and Apple had her at Pencil. Several other members of my extended family are still on older iPads and aren't able to run newer versions of iOS or use newer features like split-view. They're starting to think about an upgrade but they don't want to pay Pro prices for it.
For them, iPad 5 moves beyond even a well and becomes well-qualified yes.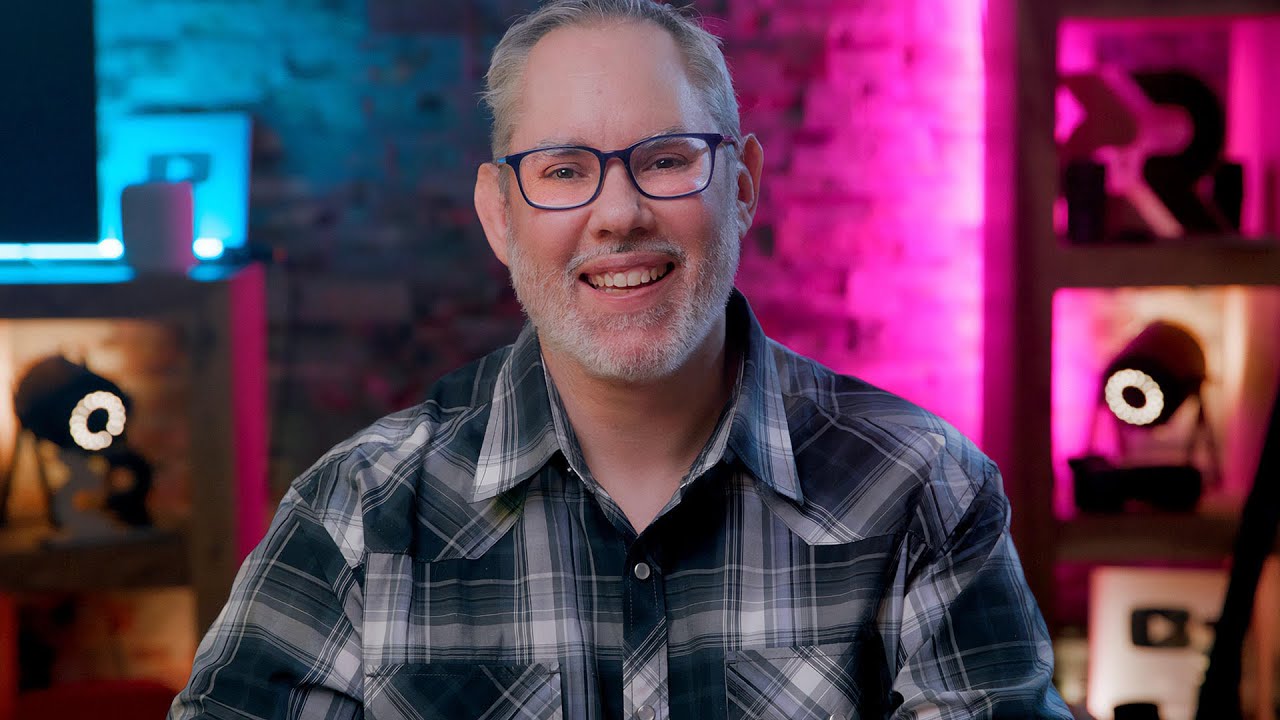 Rene Ritchie is one of the most respected Apple analysts in the business, reaching a combined audience of over 40 million readers a month. His YouTube channel, Vector, has over 90 thousand subscribers and 14 million views and his podcasts, including Debug, have been downloaded over 20 million times. He also regularly co-hosts MacBreak Weekly for the TWiT network and co-hosted CES Live! and Talk Mobile. Based in Montreal, Rene is a former director of product marketing, web developer, and graphic designer. He's authored several books and appeared on numerous television and radio segments to discuss Apple and the technology industry. When not working, he likes to cook, grapple, and spend time with his friends and family.