Hear that? That was the sound of Apple snapping its fingers and killing half the bezels in its product universe. iPhone went first. Then, Apple Watch. Then, MacBook Air. Now, iPad Pro. (Somewhere out there, iMac is whispering, "I don't feel so good…")
We've always been at war with bezels. They've held the components we've needed to have the devices we've wanted, but they've also held back the displays we've dreamed of... the ones that would truly set our devices free.
We've waited for it. We've lusted after it. And now, insert finally, we have it.
But, as with all good plot twists, killing half the bezels on the iPad Pro is just part one.
Part two kicks off with Face ID and a TrueDepth camera, a monstrous A12X Bionic chipset, and updated speakers and mics, all in a design that both returns iPad to its roots and reboots it for the future. Including an all-new Smart Keyboard and, yeah, Apple Pencil No. 2.
But, as is increasingly evident with each new product Apple updates, the future demands a price. iPad Pro now starts at $799 for the screen-stretched 11-inch model and $999 for the casing-shaved 12.9-inch model.
That's a grand slab for the bigger one, and before you add more storage or Gigabit LTE, a lot for anything that doesn't deliver significant bang for every one of those bucks.
I've been using the 12.9-inch, 1 TB version of the new iPad Pro for almost a week, and I've got so many thoughts to share.
Price: $799+Bottom line: If you just need or want an iPad, get an iPad. Apple has good ones, compatible with the original Pencil, going for just a few hundred bucks now. If you need more, something that combines raw power and absolute portability better than anything else on the market, then get an iPad Pro.
Almost edge-to-edge 12.9- or 11-inch displays
High density, wide gamut, high dynamic range, adaptive refresh and color temperature displays
Some of the fastest processors in portables
True Depth and Smart HDR cameras
USB-C up to 10Gbps
Access to all the tablet apps in the App Store
Pro-level tablet computers
Smaller, sub-10-inch displays
OLED displays
x86 processors
Mouse or trackpad support
Lightning or USB-A ports
Access to native Mac or Windows apps
Cheap video and gaming tablets
The new iPads Pro build on the all the iPads that have come before. Rather than repeat material from any of those reviews, please find the most recent ones here:
iPad Pro (2018) Liquid Retina Display
Liquid Retina started with the iPad Pro. Sure, iPhone XR, small, agile, and no doubt poised to be ludicrously profitable, managed to demo and ship first. But the technology that lets Apple push LCD panels with their LED backlights edge to edge and rounded-corner-to-rounded-corner, with all the anti-aliasing and subpixel masking that that involves, feels even more at home here.
Part of that is the sheer size. iPad has always been IMAX to iPhone. The other part is the lack of a notch. Because of its size, the relative bezels that remain are large enough not just to give you some non-display area to hold onto, but to completely envelop the TrueDepth camera system that compels a notch on similarly "full" screen iPhones.
The result is a symmetry and uniformity, not constrained by orientation, marred by forehead or chin, or compromised by potential point-of-failure mechanical camera choochers. It just is.
I'm guessing Apple could delete even more bezel here if it wanted to — at least to iPhone XR levels — but I'm not sure I want them to.
The current palm and unintentional touch rejection is, no BS, a machine-learned miracle at this point, but there's just something about keeping a margin on a page or a frame on a window that feels more comfortable … more human.
The display density, which maintains the original Retina 2012 iPad standard of 264ppi still looks fine. Individual pixels disappear just like they're supposed to for normal vision at normal viewing distances. When and if Apple goes to OLED for iPad Pro — there are uniformity and other quality issues that still need solving before that can happen — if PenTile-style diamond subpixel arrangements are still the norm, no doubt that'll get revisited.
Until then, dear spec sheet junkies, don't make me make another resolution explainer.
TL;DR: Like with the old megapixel myth that compromised cameras for a generation, it's not just the quantity that matters, it's the quality.
And the quality of the pixels on the iPad Pro display is terrific. They're once again DCI P3, which means you get the much wider color gamut for richer reds and more vivid greens. But at 600 nits, it's still not quite bright enough for full HDR — high dynamic range — like the over 700 nits iPhone X Series. At least not completely.
If you're sitting in the pitch dark, the color space and brightness will get you most of the way there. If you're sitting out in the light, not so much. Some people quibble about all this. Apple seems to have simply settled into calling it EDR — extended dynamic range — instead.
Now, you can still download or stream HDR10 and Dolby Vision formats and it'll do a bang-up job displaying them, regardless of where or how you're watching, but the only way to get what everyone agrees is full-on, proper HDR is to use the new USB-C port — more on that in a cool minute — to output HDR10 or Dolby Vision to a full-on, proper HDR panel.
Apple's doing all the color management and individual color calibration you expect here, so iPad Pro looks dead accurate — so much so that, like iPhone XR, it can be hard to tell Apple LCD from Apple OLED in anything but the deep blacks and the off-axis. And yeah, that's still impressive.
There's also a new anti-reflective coating that Apple designed to both minimize glare, including over the TrueDepth camera — more on that in a slightly warmer minute — better than any previous iPad and, Apple says, any other display on a portable. I haven't had a chance to compare it yet, though.
It'll also, apparently, hold up to heavy duty multitouch and Pencil use, and that I'm very much looking forward to testing long term.
The result is interesting. Light is almost matted out and light sources, rather than blooming across the glass, seem almost locked into it.
You can still blow it out if you pick the absolute worst angle and conditions to use it at, but you have to try significantly harder — or just be significantly more screwed — to have it happen.
True Tone, which is Apple's technology for matching the color temperature of ambient lighting so whites stay looking paper white, and not cold blue or hot yellow, as you move from inside to outside, or incandescent to fluorescent lighting, has also been updated with newer, more sensitive sensors so the transitions are supposedly faster and more precise.
I couldn't really tell the difference but I never found True Tone to be slow or ham-fisted, to begin with.
ProMotion, which debuted on iPad Pro last year and remains exclusive to it this year, can dynamically lower the refresh rate to save power when nothing is moving on the screen, stay at 24 FPS for a cinematic experience, or ramp it up to a full 120Hz for — what's beyond buttery smooth ... clarified buttery? Ghee? — scrolling. And yeah, like True Tone, which has now trickled across to the iPhone and Mac lineups, I want it everywhere.
It's not as overwhelming as a projection TV or even 5K iMac, or as close and intimate as an X-class iPhone, but it's truer than ever to that original vision of iPad being the tabula raza in your hands as you sit up to work or recline back to relax.
It's that feeling of a deeply personal machine that, at a swipe or tap, can be anything the web or an app makes it. Only now there's much less around the edges to remind you it's a machine.
iPad Pro (2018) Design
It looks like the original iPad had a baby with an iPhone 5. That's the kind of retro-future design cues the new iPad Pro is playing off. What little bezel remains doesn't gently curve, doesn't chamfer, doesn't taper. It just falls, right off the side.
And you know what? I'm strangely ok with it. Much as I was hoping we'd finally have a unified design language across all of Apple's iOS and derived devices, this is way more interesting, almost industrial, and a marked return to the Braun- and Leica cues of almost a decade ago.
It moves the design language forward again by... kinda taking it back, which I'm pretty sure is all shades of a dodgy cheat. But, whatever, it totally works, and I'd love to see a next-generation retro-future iPhone in this style as well.
Now, I do feel like Apple's Industrial Design department is still trolling us by keeping the sleep/wake (on/off) button on the top instead of moving it to the side where the iPhone's has been for... going on half a decade now.
Because of the difference, I still get it wrong and hit the Volume Up button all the time. Here, I feel consistency would be a user benefit... even if I don't know what you'd do with the volume buttons to keep them from being buried by the Smart Keyboard on the other side. (Hey, I identify problems, not solutions!)
Beneath the volume buttons, centered along the same side, is the new magnetic connector for the new Apple Pencil. More on that in a bit.
It doesn't replace the old Smart Connector. That was on the other side, where one of the new microphones — Apple has bumped the total number up to 5 now — has taken its place.
On the LTE model, there are six antenna lines around the sides and two long, curved ones on the back, top, and bottom. I don't love them, but I don't mind them, especially with how they fit into this design aesthetic.
The new Smart Connector, still with power, data, and ground leads, is now on the back, below the Apple logo, near the bottom. It might seem like a strange place, but separating it from the actual point of keyboard connection means now you can connect to the keyboard at different angles without having multiple equal and opposite Smart Connectors on every accessory.
What's gone is the 3.5mm headphone jack. Yeah, deleting the bezel also deleted the jack that was previously cased inside. Pushing the LCD and LED backlight so close to the edge, and making it as thin as they did, left zero room for a big old plug.
Unlike with iPhone 7, where Apple included a 3.5mm adapter in the box to ease the transition, no such accommodation has been made for iPad.
I'm of the belief that every time you take something away you have to give something else in return, even if only temporarily to take the edge off the turbulence, but the counter-arguments are:
1) Apple never included headphones with iPads, so there's no reason to include an adaptor, and
2) Not everyone would use it, so it's wasteful — and literally land-filling — to include it anyway.
Maybe, and pro audio gear users and people who need it for accessibility can certainly hunt down and buy their own adapters and splitters, but it's more money and more work to solve a problem they never had to before. So, let's have a little empathy.
The four speaker system Apple debuted with the original iPad Pro — the one that turns as you turn the iPad and keeps both left and right clear, highs and mids on top, and bass... everywhere, regardless of how or how much you turn it, didn't get similarly sacrificed to the gods of bezel deletion.
Instead, they evolved.
There's now a separate tweeter and woofer in each speaker. That's four — count 'em, four — tweeters and woofers per iPad.
Like I mentioned with the HomePod, Apple's acoustics team is just absolutely crushing it on every level, for every product right now and while there's stiff competition for computational photography, like with chipsets and video, Apple's only real competition for this kind of audio feels like high-end speaker companies. And if Apple keeps investing like they have for the last few years, I wonder for how long even that'll be true.
The unibody shell is still Apple's custom aluminum alloy sides and back. No glass because, despite a few attempts over the years, and for a variety of reasons, inductive charging for tablets just isn't a thing yet.
You can get it in your choice of silver and space gray, both with black bezels. White bezels, like gold and rose gold options, have been buried with the 3.5mm headphone jack. Previously, the smaller iPad Pro was available in those kinds of finishes, just like the MacBook and new MacBook Air, and even the iPhone XS Max. But not any of the machines dubbed Pro. Not any more.
I've filed a bug report with Apple: Expected behavior: Gold and/or Rose Gold. But I'm not expecting it to clear screening.
The sizes have changed both subtly and radically.
There are still two, but bigger one kept its 12.9-inch screen size and shaved off its casing, and the smaller one kept its casing size and expanded the screen to 11-inches.
It's enough that I saw more than a few people confuse the 12.9 for the 11. If you're torn trying to decide between them my advice remains the same:
If you want an iPad Pro instead of a notebook, get the 12.9. If you want it in addition to a notebook, get the new 11.
iPad Pro (2018) Face ID & TrueDepth
With every successive review, I feel like I should have to explain Face ID less and less. But then I see things like One Plus 6T reviews, where people breathlessly express their admiration for the tiny teardrop notch while simultaneously lavishing praise on its super fast face unlock, never once bothering to mention how it can be fooled by anything north of a Rorschach.
When Face ID first came out, papers, magazines, blogs, and YouTubers spent hours and dollars trying to spoof it with everything from Hollywood quality makeup and effects, I want to say, just shy of Face/Off stunts or Hannibal masks.
And now it feels like no claims get tested anymore and everything is just yadda yadda'd except for that spec sheet and those price complaints.
Now, I'm not saying anyone should go easier on Apple. I'm saying the opposite. We need to go hard on everyone. You want a smaller notch, well so do I, but what are you giving up to get it, and is it worth the trade-off? Hannibal Mask me that on your facepalm thumbnail.
So, yeah, Face ID remains Face ID. Like Touch ID, it has some limitations. Instead of moisture and gloves, it's direct sunlight and infra-red blocking sunglasses. But, in most cases, and with most glasses, you won't have a problem. It's not as good with really young kids or close family members that have very similar facial geometry, but it's much better with non-relatives.
And, yeah, someone can force you to look at your iPad Pro to unlock it, just as they can force you to put your finger on a button with Touch ID — or just wait until you fall asleep. Biometrics are a convenience, not a countermeasure. For that, you always have a long, strong, unique password to fall back on.
For iPad Pro, there are a few new Face ID features worth mentioning.
While you have to set it up in portrait, just like on iPhone, once you're set up it also works in landscape.
For iPhone, Apple needed to make it rock-solid for the original X launch and to do that they kept the neural network model and training simple and optimized the camera system for just one goal: to nail the recognition in portrait.
For iPad Pro, which people don't just use horizontal or vertical, but has no real up or down, left or right, straight up or angled, in the hands or on the table, Apple knew it couldn't keep Face ID so constrained.
So, it captured hundreds of millions of new facial geometry samples and created a more complex model with more complex training.
Yeah, training. Nobody codes this stuff. Nobody can. Brilliantly, terrifyingly, it's more like teaching a pet to do tricks. Or, as I like to explain it, Tinder for machines. You, not you, you, not you, not you, you, you, hotdog.
And it works. Whether you're holding upright or sideways, or have it on your lap or on a table. Even if the TrueDepth camera is on top in portrait orientation or on the left or right in landscape, it works.
Especially when combined with the new tap-to-wake, either on the screen with your finger or Apple Pencil, or the Smart Keyboard. (Still no Raise to Wake, though.)
That's a pretty great advance in just a year and, like everyone, I hope it comes to iPhone asap as well.
About the only problem I have with it is, if I'm holding it in landscape, I'm quite often covering the camera with my palm.
Apple took that into account by adding a "camera covered" alert to the Face ID system, poking you to move your mitt off. Absent adding one or more additional, redundant, price-increasing TrueDepth sensors to other edges, I don't know how to solve for it, but it is extra overhead.
Based on my own use-cases, though, mounting the TrueDepth camera in landscape instead of portrait would suit me even better.
Even for Portrait Selfies, Portrait Lighting, and Depth Control, all of which now come to iPad Pro.
It all works just like the iPhone XS, capturing real depth data and combining it with segmentation masking, computer vision, and machine learning to separate your from the background, and it has all the bells and whistles of the bells and whistles as well, including Smart HDR — with the recent bug so they're sharper, cooler, and quite often make me better looking than nature seems to feel I have any right to.
It also works for Animoji and Memoji, and in a particularly clever way: Because the camera is likely to be far more offset on an iPad than on an iPhone, Apple uses machine learning to compensate and apply the Animoji and Memoji correctly regardless of how off-angle you might be. Slick.
You can use Animoji, Memoji, and AR stickers in iMessage, and in FaceTime, including the just-shipped Group Messages features, which lets you jump between text, voice, and video with up to 32 of your closest friends, family, or colleagues.
Which is great for early morning meetings where I can now just throw on a Memoji so now one has to experience this face before coffee.
We've had all of that on iPhone for just over a year but somehow the big screen just makes for bigger fun. I mean productivity. Definitely productivity.
iPad Pro (2018) Camera
People used to make fun of other people taking photos and shooting videos on iPads. It just wasn't taken seriously. Including by Apple, who kept the iPad camera far behind the iPhone camera until the 9.7-inch iPad Pro debuted back in the spring of 2016.
Because Pros know the value of large viewfinders, and the new iPad Pros have the largest viewfinders Apple has ever made.
The rest of the camera story is more win-some-lose-some. The thinner casing means the camera can fit only 5 elements instead 6 like on the previous generation Pros. And it also means it can no longer fit optical image stabilization — OIS.
To compensate, Apple has its new image signal processor (ISP) tied right into its neural engine. Both are parts of the A12X processor and are used to deliver what Apple calls Smart HDR.
The system buffers 4 frames ahead, interleaves underexposures for highlight detail, and when you take your shot, simultaneously shoots a long exposure to pull out shadow detail.
Can the new computational photography make up for the lack of OIS? Kinda. At least well enough that my non-expert eyes can't see a huge difference.
OIS is a more nuanced story. In daylight, it seems fine. When it gets closer to extreme low-light, not as much.
Would it be worth a bigger camera bump to get the extra element and OIS back? Probably not this year give how bumpy it would make it, and certainly not in the near future, given how fast Apple's silicon is evolving.
Apple also says the cameras have been better calibrated for AR — augmented reality. I thought it worked really well already, so I'll have to take their word for it.
iPad Pro (2018) A12X Bionic
The heart of the new iPad Pro — and the engine — is the Apple A12X — X as in EX — Bionic. Before it came out, I imagined it would be like the iPhone X — X as in 10 — on gamma rays or Hulk serum. It's both.
It's got an 8-core fusion CPU for efficiency and four performance cores, and a new controller smart enough to dispatch between them and even fire everything when it has to.
Apple claims that's enough to make iPad Pro faster than 92% of portable PCs sold in the last year, including Intel Core i7 models. Early Geekbench reaction has born that out. And, while that might surprise some, it shouldn't.
Apple's platform technologies team has only one mission: To make the fastest chip possible for any given device constraints. That's it. And they take it beyond seriously.
Given that Apple has stepped on the accelerator, hard, just as Intel has finally stopped spinning out — by hitting the water barrels — the only real surprise will be how far Apple can take its custom silicon... and how soon.
If I was any processor with a Lake in its codename, I'd be quaking in my rose-gold, 3.5mm bezel boots.
The GPU is 7-cores and Apple says it can deliver XBox One S-caliber graphics. That's beyond great for big-screen, mobile gamers, but also for high-end creatives and pros: It's now the biggest pedal for Apple's Metal.
The Neural Engine is the same 8-core design as iPhone XS and iPhone XR. Not only does it accelerate all the machine learnings and computer vision tasks on the iPad Pro, but it also figures out which processing unit will best handle any task that needs doing.
And it's all efficient enough for Apple to keep on claiming 10 hours of battery life on the new iPad Pros.
To put that to some semblance of a real-world test, I took both last year's 10.5-inch and this year's 12.9-inch iPad Pros out for Pokémon Go's Gengar Raid Day. Because, of course, I did.
Four hours of non-stop screen-on, GPS pinging, data transmitting, and graphics rendering later, and the 10.5-inch was down to 37% while the 12.9-inch was still at 54%. (Simulator activity rendered my iPhone XS, XR, and Max down to the teens a couple weeks ago.)
So, yeah, it's got game.
Memory is 4GB for the 64GB, 256GB, and 512GB versions, but jumps to 6GB for the 1TB. That's a lot for an iPad but still not a lot for a computer. I'd love to see the kind of magic Adobe is incanting to open huge PSB files. Even in beta.
Wi-Fi remains the same, but LTE, if you fork over for the option, is now Gigabit class. 29 bands. All the bandwidth. Plus Bluetooth is now 5.0.
It looks like CDMA Rev. A and Rev. B, the old Verizon and Sprint data is finally dead on the new iPad Pros as well. If for some reason, you want it, you'll need to stick with last year's 10.5 inch iPad Pro. Please don't want it.
iPad Pro (2018) and USB-C
Far more important is the death of Lightning on iPad Pro. Apple originally went to Lightning on the iPhone 5, iPad 4, and iPad mini because it needed a smaller, thinner, smarter connector and USB-C was still years away from rolling out.
Apple stuck with Lightning because no one wants the hassle of multiple connector transitions with anything less than a decade between them.
But now, scarcely more than half a decade later, here Apple is transitioning at least the iPad Pro again. This time to the very USB-C Apple couldn't wait for before.
The reason seems simple: Apple wanted iPad Pro to be able to do things Lightning and its ecosystem couldn't. It wasn't about consistency, it was about capability.
With USB-C that supports USB 3.1 Gen 2, it can handle up to 10 Gbps. That's more than enough to pull high-resolution photos and videos at a highly accelerated rate, to drive up to a 5K display, or pretty much anything. Even multiple things.
iOS doesn't support all USB-C accessories natively, so if you want something like a storage device, you'll need to find an app to run it.
iPad Pro can also giveth power, much as it takes it. If you have a USB-C to Lightning cable, sold separately, you can use your iPad Pro to charge an iPhone or, you know, a Siri Remote or even Magic Trackpad if you really want to. (But you don't, right?)
It's a smart move to make. Not just because suddenly all modern Mac chargers and peripherals can suddenly, theoretically, be used with iPad Pro.
Apple has vacillated a lot about whether or not iPad Pro is a computer or something post-computer and for good reason. We want all the functionality but we don't want all the complexity and baggage that came with it.
In this case, though, there's no need to overthink it. USB-C lets iPad Pro grow up, and in a way that's only a complicated and you and your workflows make it.
iPad Pro (2018) and Apple Pencil (2018)
The new Apple Pencil has the same tip and core technology as the original but just about everything else has changed. There's no cap on the back to lose anymore and no Lightning plug either. It charges inductively now by magnetically piggy-backing right onto the side of the iPad Pro. It uses a series of magnets carefully arranged with alternating poles to force precise alignment and, when it gets it, locks into place with a satisfying, AirPods style thunk.
And, yeah, it's every bit as addictive to do. Repeatedly.
I still worry about the strength of the connection, though. It absolutely doesn't just fall off at random but it can be knocked off and since it sits up there, outside of Apple's Folio cases, all naked and exposed, I always make sure to put my hand over it while carrying the iPad, just in case.
Once it's connected it pairs and starts to charge. It can still rapid charge, just like before, if you need a quick boost after a period of heavy use.
Now, you can't use your old Apple Pencil with this new iPad Pro. There's no Lightning port to pair or charge from. And you can't use this new Pencil with a previous iPad Pro. There's no magnetic connector to pair and charge from. As much as it might irk some, Apple is rethinking the way the Pencil works, and you'll need to start fresh to use it. That sucks for compatibility but in this case, I think it's worth it for pushing the technology forward.
The other drawback is that connecting to the new iPad Pro is the only way to charge the new Apple Pencil now. You can store it there, and Apple will power manage it so it stays charged without any appreciable loss of battery health, and you can leave it lying around and the sensors will detect it's not in use and put it into low power mode to save charge. But you can't just pick up a random cable anymore — or a charging pad — and juice it up.
So, yeah, just leave it on your iPad Pro.
One side of the new Apple Pencil is flat to facilitate the connection. The feeling is enough to make me wonder what a fully hexagonal Apple Pencil would feel like... Maybe even more like a real pencil?
The exterior isn't glossy any more either, and that makes it easier to hold onto. Almost as much like chalk as like a proper pencil.
There's a new gesture area that wraps all the way around the new Apple Pencil just below the tip. Double tap it and you can switch between drawing and erasing or the current and previous tool in Notes, for example. Apps can offer their own options too, like the zoom-in, zoom-out Photoshop has demonstrated.
It's stealthier — and less tactilely annoying — than a convenience key and faster than flipping a real school-style pencil or old-school stylus around to switch modes. How useful it ends up being will really depend on how apps implement it.
So far though, so great.
iPad Pro (2018) Smart Keyboard Folio
I'm pretty much keyboard proof. Drop me into a new keyboard zone and, within a few minutes, half or an hour at most, and I'll be happily typing away, getting shit done, not a care in the switch or travel world.
Yeah, I hate me too.
So, I was fine with the previous Smart Keyboard. I used it all the time. At home, in the studio, at coffee shops and malls, in meetings, on planes and trains. Everywhere.
In my humble opinion, the cloth-molded Smart Keyboard single-handily redeemed taffeta from generations of bad prom and wedding dresses.
Plus, it's spill proof and doesn't end up looking like a college dorm carpet, covered and discolored by Cheetos debris and sweat acid, after a few months of use like some other fabrics do.
I like the new version both better and worse.
The keys feel bolder and punchier, and not just because I've beaten down my previous keyboard over the last 18 odd months. And I like that I can set it to stand either straighter up or incline it further back, depending on whether I'm using it on a table or my lap.
Some other keyboards, rather than set slots, use magnets to let you set them any way you like, which I think I'd prefer, but am also half afraid they'd slide or knock around, and that would quickly render them annoying to point of unusable for me.
Using the Smart Keyboard Folio on my lap has been great. I've already written thousands and thousands of words on it just exactly that way, and it's been far sturdier and more stable than the previous version.
It's when I fold it back that things get weird. Because, unlike the previous version and its more complex folding pattern, this one simply, really, just folds back. And that means, instead of the soft fabric lining being exposed, you're left with your keyboard hanging out.
The keys are smart enough to turn themselves off, of course. But they don't go away. I can feel them. All the time. Like bubble wrap. Just aching to be tapped.
I forget about it after a while but I'd still rather not have anything there to forget about.
It's not a deal breaker by any means, and you can get a non-keyboard version of Apple's Folio if you don't use or want the keys, it's just not my favorite aspect.
I've always preferred Apple's Smart Keyboard to ones made by Logitech and others, but we'll see what happens this year.
iPad Pro (2018) Conclusion
I'm never going to forget Steve Jobs, sitting on that keynote stage, sitting in that Le Corbusier chair, going so deliberately through all the features of the just-revealed iPad, showing them off for the first time.
All that technology, all in that one glass and aluminum slab, becoming anything he wanted it to be at the tap of a link or the opening of an app.
But it wasn't everything it could be, not yet. Not back then. It was the first attempt. The hint. The starting point that showed everyone, inside Apple and out, where it could go.
A tabula rasa. An infinity screen. Technology made transparent.
And this new iPad Pro... well, it isn't it. Not yet. But it's just as obviously the biggest step forward since the original. Bigger than iPad 2 and iPad Air, bigger than the original Pro.
If not transparent, it's technology made more translucent than ever. And not just as a window into apps and the web. Now it's an engine for artificial intelligence, machine learning, computer vision, and augmented reality.
Now, yeah, the price.
It's higher than ever. Bluntly, that's all that's going to matter to some people. Especially those who could stretch to meet the old prices but simply can't make the new ones.
That's what Apple's sacrificing by pushing iPad and other devices so far, so aggressively fast. They're not just making iPads more expensive. They making more expensive iPads down to the component level, using custom processes and literally paying their way to bringing technology to market sooner than otherwise would be possible.
To mitigate it, Apple is releasing lower priced devices like the 9.7-inch iPad and keeping around previous generation devices like the 10.5-inch iPad Pro.
And they're making the case that the value these new devices, like the new iPad Pro, offer value far beyond the price. Including all the additional free, often pro-level training Apple provides at their retail stores.
Yeah, I don't think those announcements being made at the same time as the new products are any coincidence.
Opening the box gives you access to far more resources and a far larger ecosystem than the device itself, just like turning on the screen gives you access to far more than a bunch of pixels.
Some people will say the prices are too goddamn high. Others, that you get what you pay for.
Apple will charge you a lot but believes they give you far more for your dollar than anyone else.
You're still bound to Apple's software and services, though. And while apps like real Photoshop and Autocad are coming, and Office has been around for a while, Google hasn't made anywhere nearly the effort and other desktop apps, even Apple's own Xcode, just aren't here yet.
Ultimately, you'll need to decide for yourself. My conclusion is this: If you just need or want an iPad, get an iPad. Apple has good ones, compatible with the original Pencil, going for just a few hundred bucks now.
If you need more, something that combines raw power and absolute portability better than anything else on the market, then get an iPad Pro.
Price: $799+Bottom line: If you just need or want an iPad, get an iPad. Apple has good ones, compatible with the original Pencil, going for just a few hundred bucks now. If you need more, something that combines raw power and absolute portability better than anything else on the market, then get an iPad Pro.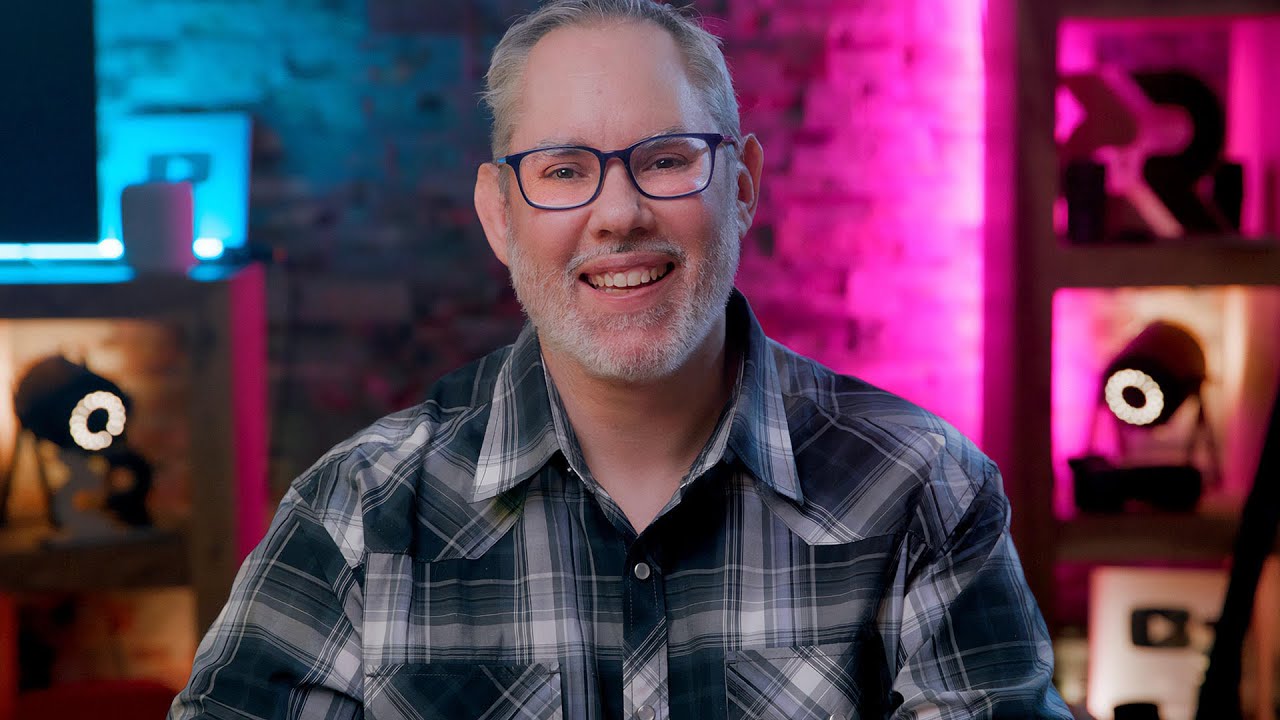 Rene Ritchie is one of the most respected Apple analysts in the business, reaching a combined audience of over 40 million readers a month. His YouTube channel, Vector, has over 90 thousand subscribers and 14 million views and his podcasts, including Debug, have been downloaded over 20 million times. He also regularly co-hosts MacBreak Weekly for the TWiT network and co-hosted CES Live! and Talk Mobile. Based in Montreal, Rene is a former director of product marketing, web developer, and graphic designer. He's authored several books and appeared on numerous television and radio segments to discuss Apple and the technology industry. When not working, he likes to cook, grapple, and spend time with his friends and family.