Odd iOS 17.1 code raises questions about the future for Apple Pencil 3
More evidence to suggest an Apple Pencil refresh is on the way.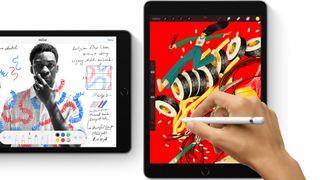 (Image credit: Apple)
A deep dive into the code of the recently-released iOS 17.1 update for iPhones has revealed some unusual references to the Apple Pencil, which may point towards Apple's future plans for the Apple Pencil 3 stylus.
iOS 17.1 code includes a text prompt which encourages users to "Connect to USB-C to recharge soon", and "Apple Pencil Battery Very Low".
These are new directions for Apple Pencil within iOS, and brings with it a few interesting possibilities for Apple's accessory.
The first is the least exciting possibility — the code may merely relate to the (somewhat cursed) USB-C to Apple Pencil Adapter that allows first-generation Lightning-equipped Pencils to hook up to USB-C equipped iPads. It may simply be messaging to prompt a user as a reminder that the now-USB-C equipped latest iPhones can charge an Apple Pencil — though how the two devices are communicating battery levels remains unclear, seeing as currently you cannot pair an Apple Pencil with an iPhone.
It's possible then that the code is an early reference to an upcoming Apple Pencil 3 release, one that allows the stylus to work with an iPhone, too. With iPhone screen sizes tipped to get bigger, and the 6.7-inch iPhone 15 Pro Max already spacious enough, there's certainly room for a stylus to get involved on the phone now — something that rivals like that Samsung Galaxy range has offered for many years.
In addition, it also suggests that a future Apple Pencil 3 release could feature a USB-C charging connection — something of a given, seeing as Apple has now completed the transition to USB-C on iPhone.
Apple Pencil 3 rumors are heating up
The Apple Pencil 2 released way back in November 2018, and though it remains a solid workhorse device for the creatively-minded iPad user, there are some interesting possibilities for a future Apple Pencil 3 device starting to be talked about.
Just this week we heard rumors of a new version of the stylus being in the works with magnetic, interchangeable tips, designed for differing use cases including painting-like tips and those for use when technical drawing.
Other rumors have included haptic feedback being added to the Pencil, and a color sampler for picking up shades from physical objects around you, bringing them directly into your artwork applications.
With tablet design plateauing aside from exponentially increasing processing power, a feature-rich new Pencil could be the key upselling point for any new iPad range Apple may be cooking up. And, if the above code is indicative of potential future plans, opening up the accessory to iPhone users would create a far wider audience for Apple Pencil, too.
Master your iPhone in minutes
iMore offers spot-on advice and guidance from our team of experts, with decades of Apple device experience to lean on. Learn more with iMore!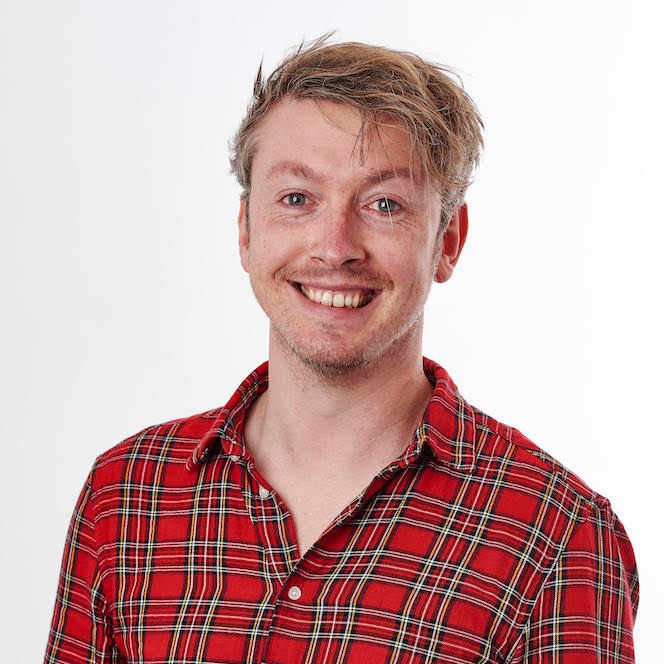 Gerald Lynch is the Editor-in-Chief of iMore, keeping careful watch over the site's editorial output and commercial campaigns, ensuring iMore delivers the in-depth, accurate and timely Apple content its readership deservedly expects. You'll never see him without his iPad Pro, and he loves gaming sessions with his buddies via Apple Arcade on his iPhone 14 Pro, but don't expect him to play with you at home unless your Apple TV is hooked up to a 4K HDR screen and a 7.1 surround system.
Living in London in the UK, Gerald was previously Editor of Gizmodo UK, and Executive Editor of TechRadar, and has covered international trade shows including Apple's WWDC, MWC, CES and IFA. If it has an acronym and an app, he's probably been there, on the front lines reporting on the latest tech innovations. Gerald is also a contributing tech pundit for BBC Radio and has written for various other publications, including T3 magazine, GamesRadar, Space.com, Real Homes, MacFormat, music bible DIY, Tech Digest, TopTenReviews, Mirror.co.uk, Brandish, Kotaku, Shiny Shiny and Lifehacker. Gerald is also the author of 'Get Technology: Upgrade Your Future', published by Aurum Press, and also holds a Guinness world record on Tetris. For real.