Police mistakenly identify three Pokémon Go players as drug dealers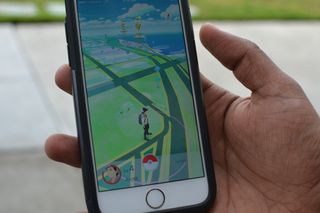 The fervor around Pokémon Go is understandable. Ever since the game made its debut earlier this week, people have been out on the streets trying to find and catch Pokémon scattered around their neighborhoods, often leading to hilarious outcomes. However, things went awry for a 40-year-old user trying to hunt Pokémon at 3AM.
From the Reddit thread:
Not sure as to what all the fuss is about? Here's what you need to know about the augmented reality game:
Pokémon Go is available in select regions right now, with developer Niantic's servers overloaded from the sheer mass of users playing the game. In the meantime, be sure to check out our extensive coverage of the game.
The clumsiest man in tech.
I've always told people nerd culture can bring us all together. Sent from the iMore App

I'm not touching the game. Seems ridiculous to me. I have better things to do with my time!

Whenever iMore feels like it has had enough of re-blogging unverifiable anecdotes from Reddit, especially about video games, that will be a great day.

There are plenty of other websites you can visit

"identify" is a stretch... "Investigate" seems more accurate.

Jeez, can we knock the pikachu articles on the head now please! I hope the next bloody podcast isn't all about pokey!

Then go to another website?

iMore, don't become as trashy as TechCrunch. If I want F-bombs, I'll read their garbage. They have plenty of them. That being said, the last line about the cop downloading the game is the best part.

C'mon iMore, you can do better than this. That click-bait-ey headline is misleading at best and factually inaccurate at worst. First of all, this is from a single unverifiable anecdote on Reddit. I'd say the chances of this being accurate at all are somewhere below 50-50. Second, even if the events occurred exactly as described, the article should read "Single police officer sees people congrgating in a park at 3 am, investigates, and discovers nothing illegal. Police officer is at least partially interested in mobile games, like millions of other Americans." It's a fun anecdote for Reddit, and that's exactly where it belongs.

Two young black men, a 40-year old white and a doubtful cop? Hmmm, very interesting story alright.
Get the best of iMore in in your inbox, every day!
Thank you for signing up to iMore. You will receive a verification email shortly.
There was a problem. Please refresh the page and try again.