Apple said the quiet part out loud with its M3 chips at its 'Scary Fast' event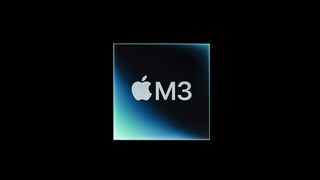 (Image credit: Apple)
Apple's Halloween-themed 'Scary Fast' event was a little dry for my tastes, but that could just be me wanting iPad news at every opportunity.
Still, it was a bold move to announce not one, not two, but three new chips in one go. The M3, M3 Pro, and M3 Max chips, the third generation of Apple silicon is now in full swing, and much more quickly compared to the M1 or M2 generation.
While the first Apple silicon chip felt like a revolution in 2020, the competition is starting to catch up. In the years since the M2 offered a necessary next step, but not a particularly exciting one, which is why I'm writing this on an M1 Pro MacBook Pro and not an M2 model.
In that spirit of incremental updates, though, Apple feels like it's shifting gears a little. Most iPhone owners don't necessarily upgrade every year or even two years, but that third year feels like a quantum leap for cameras and performance.
Apple seems to have realized this, and it's making a big play this time for anyone still using an Intel Mac.
Taken to the back shed
Intel provided the engine of Apple's Mac lineup for years, ever since the announcement in 2005, followed by the appearance of the Intel iMac in 2006. Yet as soon as the first Apple silicon Mac arrived in late 2020, it started to fall by the wayside, being found in fewer and fewer machines as Apple began converting each of its Macs to M-series chips.
The transition was completed in June this year with the Mac Pro, but with Macs being seen as a longer-term investment than the supercomputer you keep in your pocket, it appears the company is making a play for the holdouts.
Throughout the 'Scary Fast' event, the company mentioned Intel machines multiple times, pointing to the transformative power of Apple silicon versus the "scorned ex" from yesteryear.
In some ways, it's nothing new - Apple has always rolled out benchmarks to accompany new product reveals, and it did compare many of these for the M3 lineup to their predecessors in the M1 and M2 families.
However, Intel was mentioned so regularly, both in terms of the presenters' scripts and the accompanying press release, that it feels a little different this time.
Window of Opportunity
As much as I enjoy picking up the latest shiny tech (and as much as I was very excited by the Space Black MacBook Pro), I'm not suggesting MacBooks should be upgraded every year as some may do an iPhone or even an Apple Watch.
Three years is certainly a sweet spot to upgrade though, especially when you look at other Apple products. An Apple Watch Series 9 has a bigger, brighter display, compared to the Series 6, and can run Siri locally, on the Watch. iPhone 12 was great, but now there's a whole new size with the iPhone 15 Plus.
Apple seems to be looking at its Mac users more, and in turn, working even more obviously to evangelize the Apple silicon revolution. Just look at how many influencer quotes and article headlines the company adds to its product reveals. YouTuber MKBHD was mentioned back at the iPhone 15 event for instance.
It's obvious, and yet, feels like a smart strategy because Mac users aren't going into stores to test out new hardware. Until you use an Apple Silicon Mac, it almost feels too good to be true, just a mess of numbers and percentages.
Once you go hands-on with one though, you experience the speed, the compatibility, and the minimal battery drain. It clicks and suddenly you're planning an upgrade. While the iPhone X felt alien and extraordinary all at once just a few years ago for the tech-savvy among us, due to Face ID and the brand-new design, it was likely years before many upgraded to an all-display, gesture-based iPhone because of being beholden to a years-long phone contract.
If you bought a MacBook in 2019, would the M1 have enticed you just a year later? What about the M2 in June 2022? It's unlikely, but now we're in that third generation, that year 3-4 "sweet spot", it feels about right.
And honestly, if you're about to shift your Intel Mac for an M3, M3 Pro, or, heaven forbid, an M3 Max model, you're about to seriously adjust your expectations for computing… and likely just in time for M4.
Master your iPhone in minutes
iMore offers spot-on advice and guidance from our team of experts, with decades of Apple device experience to lean on. Learn more with iMore!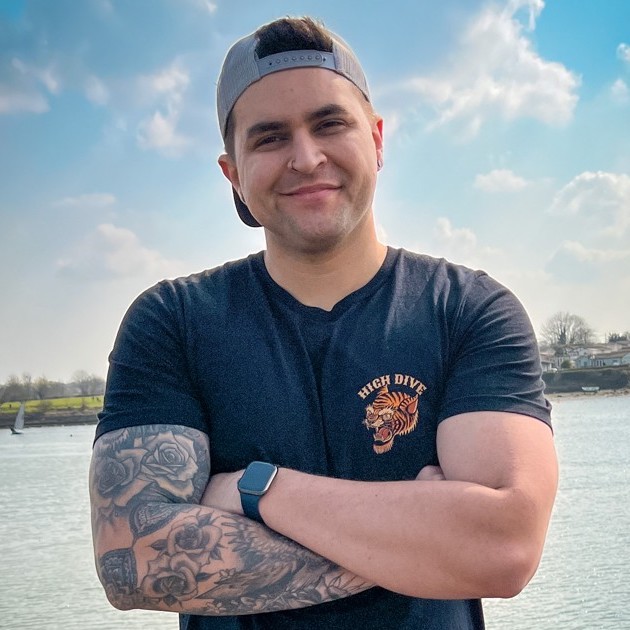 Lloyd Coombes is a freelance writer with a specialism in Apple tech. From his first, hand-me-down iMac, he's been working with Apple products for over a decade, and while he loves his iPhone and Mac, the iPad will always have his heart for reasons he still can't quite fathom.

Since moving from blogging to writing professionally, Lloyd's work can be found at TechRadar, Macworld, TechAdvisor and plenty more.

He's also the Editor in Chief at GGRecon.com, and on the rare occasion he's not writing you'll find him spending time with his son, or working hard at the gym (while wearing an Apple Watch, naturally). You can find him on Twitter @lloydcoombes.