MasterCard brings virtual reality, payments and wearables to the golf course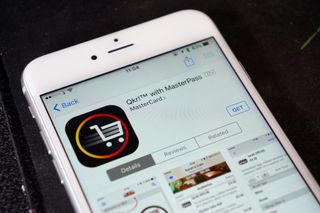 Just when you thought golf couldn't get any more exciting, MasterCard has teamed up with this year's Arnold Palmer Invitational at Bay Hill to showcase a new VR experience. Enlisting the help of professional golfers Graeme McDowell and Harris English, the experience will enable consumers to really feel like they're there by standing on the 17th hole, and even purchase items within the virtual world.
Those rocking a MasterCard on the course will be able to take advantage of payment-enabled golf gloves, which is a result of a partnership with Callaway, part of their Commerce for Every Device program. The piece of clothing allows golfers to order refreshments without fetching for their wallet or even interrupting play. MasterCard Qkr! will also be present with support for both iOS and Android – all proceeds go to Amie's Army.
So if I'm reading this right, the golfers will be able to scan their glove, similar to how you can currently scan your phone, to pay for stuff?

"Just when you thought golf couldn't get any more exciting," Ha! Great line, Rich! Can't think of a bigger waste of time and money and, now, waste of valuable iPhone storage space.
Thank you for signing up to iMore. You will receive a verification email shortly.
There was a problem. Please refresh the page and try again.