This music player has finally replaced my iPod – at great cost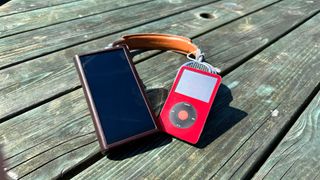 (Image credit: Tammy Rogers/ iMore)
The world of high-end audio is a lot of fun. Experimenting with different types of gear to see what kind of results you get is like tampering with flasks and bunsen burners, but without the catastrophic risk to your health. Changing out speakers, trying different headphones, playing with DACs and amps. It all serves to satisfy that bit in your brain that wants to know what might happen, the curiosity that makes you spend hundreds on new gear.
But I never thought I'd do it with my iPod – I even wrote five reasons why I still use my iPod. I thought my iPod would be in my mitts forever, my right-hand woman when I want to listen to tunes and I'm not near my desk or HiFi. A companion for those times when I want to be disconnected from the outside world, a faithful friend in times of musical need. Yet here I sit, my iPod joining other nick-nacks on a shelf, with a new slab of musical tech placed in my hand.
My iPod
I should talk a little about my iPod first, in case you haven't already read about it yet. It's a fifth-gen iPod video, that I've modified. I've replaced the old black front panel with a cool red one, changed out the battery, and put an SD card in the back to make the storage both bigger and more reliable than the mini-hard drive that came with it out of the box. I love my little iPod, I really do, and here is a list of things that I would miss:
The click wheel
Whatever play came next had to have some kind of physical control on the player – something to physically press play, change track, and volume. In a world where all the best iPads and iPhones find themselves increasingly lacking in buttons, I long for a time when physical controls were all the rage. In a perfect world, another glorious click wheel, but I recognize that my demands are lofty and expectant, so buttons will do.
Support for hi-res audio formats
My iPod supports ALAC and not much else, but it supports it well. The next player needed to support ALAC, but also have support for newer and less restrictive audio formats. Even better, tell me what format the track is – then, you'll be even better than the iPod.
A high-quality DAC inside
The DAC in the iPod remains excellent, even almost 20 years after its release. My new player had to have internals that match or exceed my iPod, with a competent DAC and amp. I need it to stand up to the best DACs at least. Even better would be support for larger, more power-hungry headphones. Please.
Good looks
You know, beyond the slightly lo-res screen, the iPod video has aged remarkably well. My new player needed to look snazzy, and feel premium if it was going to replace my beloved red iPod.
NOT being an iPhone – or any other phone for that matter
I use my iPod because I don't want to use my iPhone when I want to disconnect from the world. I could use do not disturb mode, but then the temptation to touch my screen and check for messages would be ever-present. Disconnecting is a choice, and I want to remove as many distractions as possible – something that I simply cannot achieve with my iPhone around.
You'll notice that those are all in the past tense – that's because, if you read the title, I already have my replacement. The new iPod. My new musical companion. My new musical confidante is this: The Fiio M15s.
The Replacement
This is the Fiio M15s, and what a looker it is. It came in the box with that leather case, which is already starting to develop its own fabulous Patina. Underneath that case is a weighty (like really weighty - 345g to be exact. 100g more than the iPhone 14 Pro Max, if you're interested) slab of metal, glass, and audio bliss.
Let's get technical. It runs Android 10, a slightly older but still solid version of Android. That keeps it stable, and slick under the finger on its 5.5-inch touchscreen. It's not the highest res screen, but it is bright and easy to use. There are three headphone ports on top – one for a 3.5mm jack plug, and two balanced connectors in the form of 2.5mm and 4.5mm connectors.
A balanced connector is for headphones that support it, the idea being to reduce noise and interference using multiple different conductors, two of which are twisted together and 'matched'. This audio jargon (of which you can learn more about from the sound guys - it is far too complicated to explain while I demonstrate a new toy) makes it obvious that this is more than your daddy's MP3, and far more than my iPod as well. This is a serious audio player, for series audiophiles.
Inside, the audio gubbins only get more impressive, and I'll try to make them make sense. There are multiple gain modes for headphones that demand more power, and you can power with an impedance of up to 350Ω using those balanced outputs. For reference, your Apple EarPods that you got with your older iPhones are only 23Ω, or ohms. That's a lot of power. Don't have cabled headphones around to use? There's Bluetooth on board to use wireless headphones with – including the AirPods Max or AirPods Pro 2.
There's an incredible beefy DAC on board to convert and decode all those hi-res lossless tracks, and you can even plug it into a computer to use as an external DAC. Beefy. It supports loads of lossless audio formats, but the important ones to me are Flac, APE, MQA, and ALAC, Apple's lossless format.
There's more as well, but I reckon I've lost you already – so now I'll just tell you why it's managed to dethrone my iPod as my go-to music-listening device.
Goodbye iPod, hello M15s
Physical controls
The M15s features these loads of buttons. Considering it's from the space year 2023, the fact it has any buttons is a surprise and a refreshing change from super slim devices that have a volume changer and that's it. There are media controls in the form of play pause, forwards and backward on the left side, and then volume up and down on the right. They all have easy to feel out emblems on them to make them easier to find in a pocket, and they work great.
Equally brilliant, and what easily gets close to the click wheel, is the physical volume knob on the top of the device. It's a pleasure to use, with brilliant resistance when turned, and a little light underneath that nerdily changes color depending on the bitrate of the track you're listening to. It may not be the front-dominating click wheel, but it is a lovely addition. It also makes me miss the controls on the iPod a lot less, which pleases me no end.
All the hi-res audio
There are so many hi-res audio formats that this play supports. The full list is around twelve different formats, but there are only two that really matter to me – FLACs and ALACS. ALAC is important because it's the Apple format that my iPod recognized, and thus is what most of my digital music collection is found in. FLAC is good because that's the format I've started using more recently for music that hasn't yet reached my iPod, and I won't have to worry about converting now. Which rules.
It has a VERY high-quality DAC inside
I have a good desktop DAC, and this will not replace that (Even though it could), but the DAC inside is incredible for headphone listening when my desk DAC isn't around. It's a lively number, but one that makes excellent analog signals from digital sources better than anything my iPod could ever muster. Hello, detail.
It looks brilliant
The M15s is a slab, yes, but it is a very attractive slab. With its leather case on, the volume control makes it look like a hipflask, so I can look even more hipster when I'm using my very niche audio device. It's a slick black box that looks and feels every bit as premium as the price it commands (we'll get onto that later), with a metal chassis that's cold to the touch and heavy in the hand. It feels dense with audio stuff, as you would hope, and its girthy roundness is super satisfying. Take the case off, and there's a very cool-looking back glass cover, with a kind of fracture pattern across the back in blue and black. It looks great.
That's why the M15s has replaced my iPod, but there are some extra features that mean I can see this player being my forever player, the speed of Android in the future notwithstanding.
The Extras
One of the big things, weirdly, is the fact that it can connect to the internet and let me play music from my favorite streaming platforms, such as Apple Music, Qobuz, and Tidal. It does this without sending me notifications from FaceBook, Twitter, or Instagram, and my number isn't in there so no texts either. It could be linked to different social media accounts, with all the different apps available to download on the Google Play store, but I don't want it to be – so it's not. It has opened up a whole new library of music for my chilling time, and I love it for it. No distractions, with the entirety of my streaming library at my fingertips.
There's also a fun extra in the box – a stand, with a small fan in it. This is for using it in desktop mode, as either a DAC or as a player. I've used it more than I thought I might, plugging in my headphones, and listening at my desk when working instead of using my MacBook Pro. It looks silly, yes, but it works. And, obviously, it's made of metal.
The sound signature of this thing is excellently balanced, as you might hope for an audio source. It means that the sonic shaping is left to the speakers or the headphones that you've got plugged into it, which is just how I like it. The power is clean, and there's little interference from what I can tell as well. This is a competent little music slab.
Why you might hesitate
But you'd hope that it would be good – it costs, from Fiio's AliExpress store, $999. In the UK you can pick it up from other stockists as well, but you'll still pay around £850. That's a lot of money. That's more than my TV, more than my PS5, almost as much as my iPhone, and more than my HiFi amp. It cannot be avoided that it's an expensive device.
It more than justifies that price, with its slick metal chassis and incredible innards. But considering you'll have to spend more on a pair of headphones (although if you're thinking of buying one of these, it's likely you've got headphones to use with it) to make use of its juicy guts, you're looking at a lofty entrance price. There are cheaper ways of doing it, that's for sure.
You could pick up a portable DAC to go with your best iPhone, and spend around $800 less. You could go for one of Fiio's cheaper options as well, which are still brilliant. Sony still makes Walkmans, and some are very reasonably priced.
You could even get an old iPod, and bring it into the modern world as I did.
Alternatively, you think about it like this (as I shall). The M15s is expensive, yes, but compared to other devices of its like it's a great price. Similarly specced digital audio players from the likes of Astell & Kern perform much the same as the M15s that I have in my hand, but do it for, in some cases, three times the price. At that point, as an entry into truly high-end audio, it starts to make a little more sense. Or as much sense as a device that's dedicated to one specific thing that costs $1000 can make.
So yeah, if you can afford the price and want to take a plunge into truly high-end hi-res audio gear, I can absolutely recommend you pick up a Fiio M15s. Join me, and we can rule the galaxy together as audiophiles together.
Master your iPhone in minutes
iMore offers spot-on advice and guidance from our team of experts, with decades of Apple device experience to lean on. Learn more with iMore!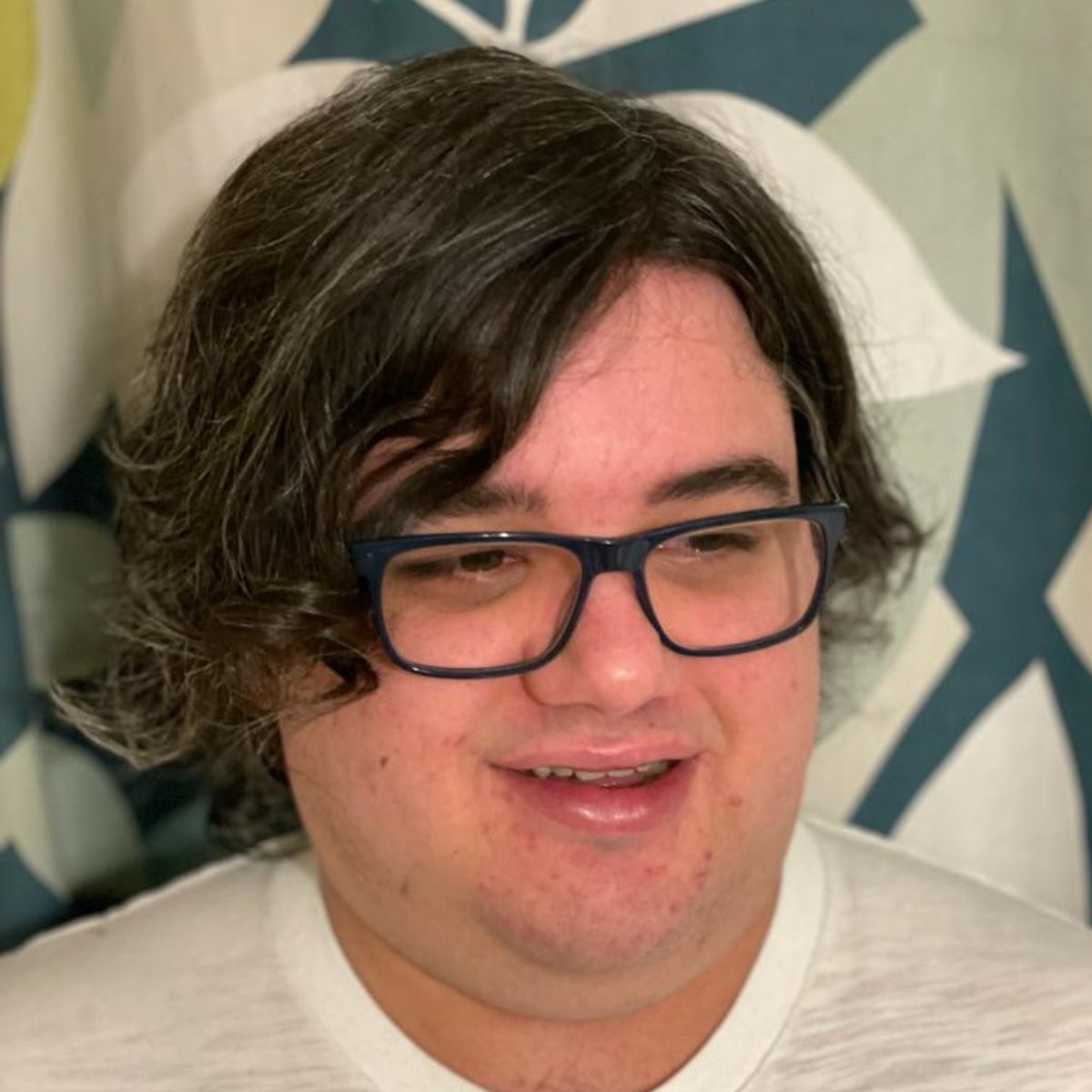 As iMore's Senior Staff writer, Tammy uses her background in audio and Masters in screenwriting to pen engaging product reviews and informative buying guides. The resident audiophile (or audio weirdo), she's got an eye for detail and a love of top-quality sound. Apple is her bread and butter, with attention on HomeKit and Apple iPhone and Mac hardware. You won't find her far away from a keyboard even outside of working at iMore – in her spare time, she spends her free time writing feature-length and TV screenplays. Also known to enjoy driving digital cars around virtual circuits, to varying degrees of success. Just don't ask her about AirPods Max - you probably won't like her answer.