Get Apple TV Plus for free for 5 months with this ace UK offer — even if you've cancelled
Lapsed and new Apple TV Plus viewers in the UK are eligible for this offer.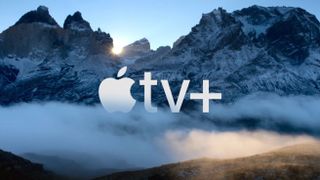 (Image credit: Apple)
Are you a lapsed or a new Apple TV Plus viewer? Live in the UK or Ireland? Then you could happily be watching Ted Lasso, Severance, and the upcoming Godzilla TV show for five months free of charge with a new trial offer.
Simply head over to https://redeem.apple.com/barclaystv5m and you'll be able to redeem a five month trial of the TV and movie streaming service, which turns into a (cancellable) rolling subscription when the trial period runs out.
While some users are experiencing a 'code limit has been reached' bug on their accounts, the sign up offer worked just fine for members of the iMore team, even those who have had subscriptions before and used trial codes in the recent past, too. So it's worth persevering with (or at the very least trying with a unique email address not associated with previous trials). The offer seems to be in conjunction with Barclays Bank, but you don't need to be a Barclays customer to take advantage of the free viewing time, and there's no obvious Barclays-related catch to look out for. It's one of the more generous and open trial offers for the service we've seen in a while.
So five months with Apple TV Plus means you won't be billed the £6.99 monthly fee until March 24, 2024, if you sign up today. So make a note of that date if you're not keen on keeping up subscription payments after the trial expires.
A great time to give Apple TV Plus a try
Apple has a really excellent slate of shows and movies heading to Apple TV Plus in the coming months, and all set to release well within the realms of this trial period, so worth giving a go.
First up is the Martin Scorsese crime drama Killers of the Flower Moon, starring Leonardo DiCaprio and cooking up a storm in theaters right now. It looks into the FBI investigation surrounding the murders of the Osage Nation people during the early 20th-century oil rush on their land.
Later this year will see the release of Ridley Scott's Napoleon biopic starring Joaquin Phoenix — perhaps the largest-scale production that Apple's funded yet.
In TV show terms you've got the monstrous Monarch: Legacy of Monsters coming next month, bringing both Kurt Russell and Godzilla (!) to our screens. Space-race drama For All Mankind returns for a fourth season in November too, while Stephen Spielberg's wartime Band of Brothers follow-up, Masters of the Air, is due in January.
Oh, and did we mention a little show called Severance? Severance season 2 has been long in development, caught out by the writer's strikes that hit Hollywood this year, but is expected to wrap production soon ahead of an anticipated 2024 release.
More from iMore
Master your iPhone in minutes
iMore offers spot-on advice and guidance from our team of experts, with decades of Apple device experience to lean on. Learn more with iMore!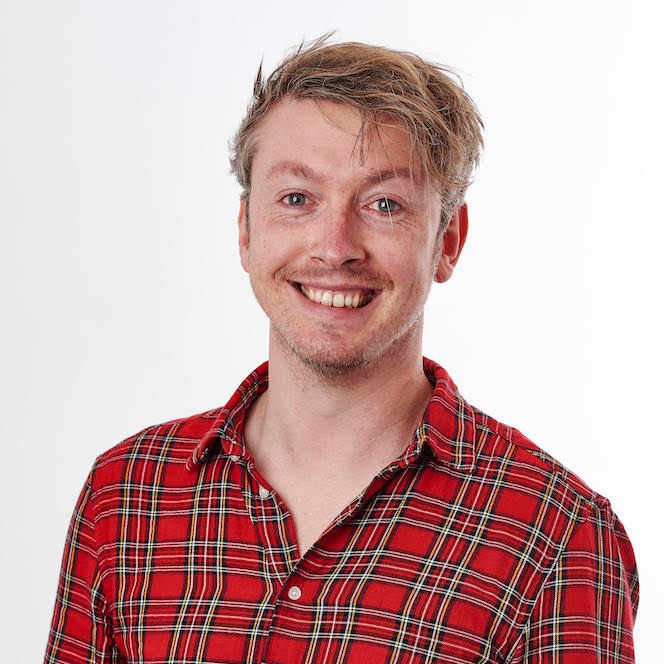 Gerald Lynch is the Editor-in-Chief of iMore, keeping careful watch over the site's editorial output and commercial campaigns, ensuring iMore delivers the in-depth, accurate and timely Apple content its readership deservedly expects. You'll never see him without his iPad Pro, and he loves gaming sessions with his buddies via Apple Arcade on his iPhone 14 Pro, but don't expect him to play with you at home unless your Apple TV is hooked up to a 4K HDR screen and a 7.1 surround system.
Living in London in the UK, Gerald was previously Editor of Gizmodo UK, and Executive Editor of TechRadar, and has covered international trade shows including Apple's WWDC, MWC, CES and IFA. If it has an acronym and an app, he's probably been there, on the front lines reporting on the latest tech innovations. Gerald is also a contributing tech pundit for BBC Radio and has written for various other publications, including T3 magazine, GamesRadar, Space.com, Real Homes, MacFormat, music bible DIY, Tech Digest, TopTenReviews, Mirror.co.uk, Brandish, Kotaku, Shiny Shiny and Lifehacker. Gerald is also the author of 'Get Technology: Upgrade Your Future', published by Aurum Press, and also holds a Guinness world record on Tetris. For real.