Best of Nintendo from the past decade (2010-2019): From revolutionizing the handheld to more great Pokémon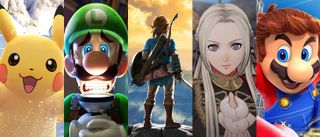 (Image credit: Nintendo, Intelligent Systems, KOEI TECMO GAMES CO., LTD., Niantic)
Nintendo released several new games and gadgets in the 2010s. With 2020 looming just around the corner, the iMore gaming team decided to pull our heads together and discuss the best Nintendo games, accessories, and characters over the past 10 years.
This decade has seen some of Nintendo's worst flops as well as some of the most spectacular hits. As such, some of these decisions were easy while others took a lot of debate. Our awards cover products made from Nintendo as well as cross-platform games that were playable on Nintendo hardware. See what we finally decided upon for the best of Nintendo over the past 10 years.
Best Nintendo Exclusives
Nintendo exclusive games have a different feel from other gaming company exclusives. They can be quirky, innovative, playful, and for players of all ages. Here are the best games from the last decade that you can only play on a Nintendo device.
1. The Legend of Zelda: Breath of the Wild
The Legend of Zelda: Breath of the Wild provides an epic adventure that can span over a hundred hours. In Breath of the Wild, Nintendo crafted a world full of interactive systems, where players are still discovering new ways of progressing and unorthodox methods of fighting foes. From the first time you beat a Bokoblin and use its ax to chop down a tree, to the final epic showdown against the nightmarish Calamity Ganon, The Legend of Zelda: Breath of the Wild is one of the most compelling reasons to own a Nintendo Switch. -Samuel Tolbert
2. Super Mario Odyssey
The Super Mario series never ceases to amaze. While everything you know and love about Mario is in this latest game, Super Mario Odyssey takes the formula and enhances it. There is something for every player, from an accessible story to soul-crushingly difficult mini-missions. Mario Odyssey has fun new game mechanics with Mario's new side-kick, Cappy, and an expansive world that make this entry stand out. Plus, the replay value is fantastic. Long after the story mission is complete, you'll find yourself working your way through endgame material and tons of optional content, including Luigi's Balloon World mini-game. It combines 2D platforming with 3D action, and it utilizes all the fun Nintendo accessories like the Nintendo Labo and the amiibo. Super Mario Odyssey definitely earned this spot on the list. -Sara Gitkos
3. Fire Emblem: Three Houses
The long-running Fire Emblem series has seen its ups and downs, yet Fire Emblem: Three Houses managed to find the perfect balance of in-depth tactical options, roleplaying, and likable characters to draw in series fans and newcomers alike. Combining this with an epic story that can take multiple twists depending on a couple of pivotal choices and you have the perfect time sink, a warring world of factions players will get lost in on the Nintendo Switch. -Samuel Tolbert
4. Bayonetta 2
When Sega decided it wasn't going to publish the sequel to PlatinumGames' hit Bayonetta, Nintendo stepped in. The result was Bayonetta 2, a game that took everything players loved about the first game and joined them with smoother controls, gorgeous visuals, and incredible setpieces — as well as some neat twists that veterans of the first title won't see coming. The visual upgrade from the first title really can't be overstated, with stunning use of strong purple and blue tones. Skipping out on this Nintendo exclusive? In the words of stumbling fool Enzo, "Fuhgeddaboudit!" -Samuel Tolbert
5. Luigi's Mansion 3
Nearly two decades ago, Luigi went on his first solo adventure into a haunted building with his trusty Poltergust 9000 and spirit-freezing flashlight. This year, Luigi made his way into a luxurious haunted resort and back into our hearts. Traverse the adorably scary dark halls of this haunted hotel to help Luigi rescue his friends from being locked into paintings. Luigi's Mansion 3 has won a handful of awards this year, including Best Family Game at The Games Awards. If you're a fan of the original (and the sequel), you're not going to be disappointed in this follow-up gem. -Lory Gil
6. Mario Kart 8 Deluxe
Mario Kart has always been a must-have game regardless of console. Mario Kart 8 Deluxe isn't an entirely new Mario Kart; the original Mario Kart 8 launched on the Wii U. However, since the Switch is so much more popular than the Wii U, Deluxe meant more people were able to experience it. The Deluxe edition also meant that players got all of the DLC content that came out on the Wii U without having to pay extra, and there is a ton of content for everyone to enjoy. Mario Kart 8 Deluxe has a fun single-player mode where you can unlock extra kart parts and tracks, and you can play with up to seven other racers in online or local multiplayer. All of your favorite Nintendo characters are here. See who is the best racer and watch out for that Blue Shell! -Christine Romero-Chan
7. Pokémon X & Y
Pokémon X and Y added several new elements to the standard Pokémon formula that made for an exciting new experience. Firstly, this was the first time a core Pokémon game used 3D models for Pokémon instead of sprites. It was also the first Pokémon game that didn't require you and your friends to go to a Pokémon Center to trade. All you had to do was tap the PSS (Player Search System) button on the bottom of the screen and you were whisked away to the trading menu. In that same vein, the GTS (Global Trade Station) allowed players from all around the world to find someone to trade with, making it much easier to complete the Pokédex. The best thing about the GTS is that it didn't require you to have any kind of online membership, as long as you were connected to Wi-Fi it was available.
Another huge thing X and Y have going for them is that the starters all looked adorable. While Chespin's final evolution kind of ends up looking like a deranged Buzz Lightyear, each of the starters have decent-looking final evolutions (no Popplios here). Overall, this is the best Pokémon game generation of the decade. -Rebecca Spear
8. Super Mario Maker 2
Very few games inspire the kind of creativity and freedom that allows you to torture your fellow gamers like Super Mario Maker 2. Seriously, have you seen what some of the most sadistic people on the internet have come up with? Some of these levels require you to make split-second movements the entire level through and only a small percentage of players have been able to beat them.
What makes this sequel so great is that it built upon what the original provided, gave us more creative options, and easier ways to search through the content that other players create. I love that they added a storyline mode, that way even players who don't have a Nintendo Switch Online membership can enjoy challenging levels without needing to rely on other players making them. -Rebecca Spear
9. Animal Crossing: New Leaf
As we patiently await Animal Crossing: New Horizons, it's a good time to look back at one of the best entries to the series: Animal Crossing: New Leaf. This 3DS title puts you in charge as Mayor of a new town, and with the help of Isabelle, the mayor's assistant, you have to keep your citizens happy. This life simulation game receives a few fun upgrades, including more activities and shops, mayoral duties like adding facilities to the town, and the Happy Home Showcase that lets you view other players' homes on StreetPass. If you are a fan of simulator games, this is a great one to play. -Sara Gitkos
10. The Legend of Zelda: A Link Between Worlds/Link's Awakening
The last entry on this list is a tie between the 'sequel' to the classic Legend of Zelda Link to the Past and the remake of Link's Awakening. Link Between Worlds utilizes the world of Link to the Past but explores it with entirely new game mechanics. Known to twist the formula, this 3DS title changed how players used items and navigated the worlds of Hyrule and Lorule. The most interesting new game mechanic is Link's ability to become a mural and merge into solid walls to traverse previously unexplored areas. It's a fun, new twist on a classic title.
Link's Awakening for Nintendo Switch also breathes new life into a series favorite by transforming what we know and love about the original into a brand-new experience. Fans of the Game Boy original will love this remake's toy-like look and revamped game mechanics. It's everything the classic game had to offer with a much-needed boost. -Sara Gitkos
Master your iPhone in minutes
iMore offers spot-on advice and guidance from our team of experts, with decades of Apple device experience to lean on. Learn more with iMore!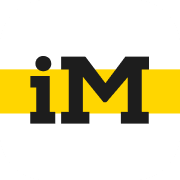 The collective iMore hivemind
iMore.com is your source for all things Apple, and the IM Staff author represents our collective hivemind, for those occasions when the whole team speaks with one voice to bring you important updates about the site, editorial policies, awards, promotions and more.
The iMore team of Apple enthusiasts and experts shows you how to get the most out of your tech life by using Apple products and the apps, services, and devices they connect with to their fullest. iMore is a mainstay in the Apple community for good reason. Every single iMore writer and editor takes their job seriously, and we prioritize accuracy and editorial independence in everything we do, never receiving compensation for coverage and never pulling punches.
As well as our amazing group of regular contributors, the iMore staff team currently consists of:
Gerald Lynch — Editor-in-Chief
Stephen Warwick — News Editor
Daryl Baxter — Features Editor
John-Anthony Disotto — How To Editor
Tammy Rogers — Senior Staff Writer
James Bentley — Staff Writer