Best of Nintendo from the past decade (2010-2019): From revolutionizing the handheld to more great Pokémon
Best mobile game
Phones have evolved and changed since 2010. Due to that, gaming on smartphones has also come a long way. Here are the best Nintendo mobile games from the last 10 years.
1. Fire Emblem Heroes
Up until recently, Fire Emblem strategy games were a somewhat niche area for Nintendo players. What's crazy about that is that at the time of writing this, Fire Emblem Heroes, is the seventh highest-grossing mobile app on the Google Play store and it has a 4.8 rating on the App Store with over 85,900 user reviews. It offers tie-ins from several Fire Emblem games, including the popular Switch game Fire Emblem: Three Houses. I love that I can summon my favorite characters from across the years, train them up, and employ them in strategic battles. It's just fun seeing them all together.
I think what makes this app so amazing, is that the turn-based gameplay is really good for being on your phone, not to mention challenging. There are currently over 800 story stages to play and, like in the non-mobile games, each character type has its own movement options and attacks. Something to note is that it's free-to-play, but also offers in-app purchases. As the numbers show, many players seem to think spending real-world money is worth it, though I've never spent any on it myself. -Rebecca Spear
2. Dr. Mario World
This is a truly addicting mobile game. The visuals are super fun and the map in-between levels are reminiscent of a traditional Super Mario game. Earning stars and coins is super rewarding and satisfying. The Tetris-like puzzles themselves start easy enough, but gradually grow more challenging as you continue. There are plenty of new elements including multi-colored bombs that help you destroy blocks to pair your pills with the various viruses you're trying to get rid of. There's a simple plot involving Bowser and his minions as well as Princess Peach and the Toads of Mushroom Kingdom, which adds more depth to the game.
Since the courses don't take very long, you can easily pick it up when you want to entertain yourself and stop when you need to. Ironically, I've played this game when I'm in a waiting room for a dentist or a doctor's appointment or when I'm just trying to kill time. Most importantly, it doesn't require you to spend real-world money to enjoy it. -Rebecca Spear
3. Animal Crossing: Pocket Camp
Animal Crossing is no stranger to handheld gaming, but Pocket Camp brought it to Mobile. Available on both Android and iOS devices, Animal Crossing: Pocket Camp is a free-to-play simulator game that follows the typical franchise formula, but with more social aspects. Players customize their living space and communities, trade items, and befriend their animal neighbors. While most of the details are similar, this game dives deeper into your relationship with inhabitants in your village. The more you interact with them, the more likely you are to earn unique rewards to help you customize your space. Sounds fun, right? Well, it is a mobile game, so get ready for microtransactions in the form of Leaf Tickets. You can buy these to reduce in-game timers or to fill in missing raw materials when you want to build something. You don't have to do that, however. You can enjoy everything this free-to-play game has to offer, like special events, crafting, and character customization! -Sara Gitkos
4. Mario Kart Tour
I know there have been a lot of mixed feelings about this game, considering how outrageous the in-app purchases prices are. However, speaking as someone who's never spent any money in the game, I've enjoyed it. The courses are a mix of new, cartoonized real-world locations and simpler versions of familiar tracks from previous games. Each race only has two rounds and doesn't take a lot of time, so you can start or stop playing easily. You earn rubies and coins by playing courses and can use these forms of currency to purchase new characters, karts, and gliders. You'll earn stars on each track depending on how well you scored. This makes it so you want to go back and try to beat your previous scores giving the game a decent amount of replay value. If that wasn't enough, a new tour comes through every couple of weeks so there's always new challenges and characters to discover. -Rebecca Spear
5. Super Mario Run
Super Mario Run was the first mobile app featuring the iconic plumber. It came out in 2016 and employed auto-running side scroller mechanics reminiscent of the popular Super Mario Bros. games. Levels are relatively short and there are plenty of challenges for you to complete giving the game loads of replay value despite having a fairly short storyline. This was the first game to officially include Mario on non-Nintendo hardware, which was big at the time. Considering that the Wii U hadn't sold very well, this allowed everyone to get their Mario fix as the Nintendo company's future seemed uncertain before the release of the highly popular Switch console. -Rebecca Spear
BONUS: Pokémon Go
We would have to be crazy not to mention Pokémon Go, though technically it doesn't belong on this list. While Pokémon RPGs are solely made for Nintendo, the Japanese gaming company didn't create the hit Pokémon Go app - Niantic did. As a matter of fact, Nintendo's shares skyrocketed shortly after the success of Pokémon Go in 2016 and then dropped sharply when investors realized that Nintendo wasn't actually behind it. Still, this game's popularity did a lot to refuel the hype for the franchise as well as pull in several unexpecting new fans. I don't know how many times I've gone to a park on Community Day and seen a huge range of players from little kids to people my parents' age hunting for Pokémon. It's fantastic.
It blew my mind when Pokémon Go took off because people who made fun of me in grade school for liking Pokémon were suddenly praising the game as a throwback to their childhood. All I can say is that Pokémon has a special way of bringing people together no matter your age. I don't know how many people I've met while doing a Max Raid Battle in the park or how many friends I have in the app. At any rate, it's fun to run into a random person who's also playing and be able to geek out about your favorite Pokémon or your latest shiny catch. It's a bonding experience for anyone who loves these adorable and awesome creatures. -Rebecca Spear
Master your iPhone in minutes
iMore offers spot-on advice and guidance from our team of experts, with decades of Apple device experience to lean on. Learn more with iMore!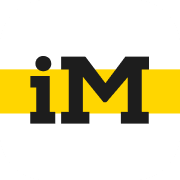 The collective iMore hivemind
iMore.com is your source for all things Apple, and the IM Staff author represents our collective hivemind, for those occasions when the whole team speaks with one voice to bring you important updates about the site, editorial policies, awards, promotions and more.
The iMore team of Apple enthusiasts and experts shows you how to get the most out of your tech life by using Apple products and the apps, services, and devices they connect with to their fullest. iMore is a mainstay in the Apple community for good reason. Every single iMore writer and editor takes their job seriously, and we prioritize accuracy and editorial independence in everything we do, never receiving compensation for coverage and never pulling punches.
As well as our amazing group of regular contributors, the iMore staff team currently consists of:
Gerald Lynch — Editor-in-Chief
Stephen Warwick — News Editor
Daryl Baxter — Features Editor
John-Anthony Disotto — How To Editor
Tammy Rogers — Senior Staff Writer
James Bentley — Staff Writer