Best of Nintendo from the past decade (2010-2019): From revolutionizing the handheld to more great Pokémon
The Best Pokémon: Every Pokémon is someone's favorite
Hundreds of new Pokémon have been brought to the games in the last 10 years supplying us with over 800 Pokémon total. As the various online polls brought on by the news of "Dexit" showed, every Pokémon out there is someone's favorite. Since Pokémon holds such a special significance to each person, we decided we'd list some of our favorites and then explain why we like them so much. Here are some of our favorite Pokémon listed in alphabetical order:
Appletun
The last decade of Pokémon has seen Game Freak forced to lean ever more deeply into weirder, unobvious ideas for monster designs as their total roster crept up to 1,000. I welcome this newfound chaos with open arms and would like to submit what I think to be the pinnacle of design nonsense as also one of the best ever: Appletun.
Appletun evolves from Applin, an aptly-named apple-looking thing that is in actuality just a small worm that has burrowed into an apple to hide from birds. It's an uncommon, but otherwise unaccomplished creature until exposed to checks notes a…second apple…whose flavor determines what kind of dragon it grows up into. If the apple is sweet, the worm merges with the apple and transforms into what amounts to a cross between a dragon and apple pie. Its Pokédex entry suggests that children eat its flesh.
This thing has no business existing in a game where, over a decade ago, all worms logically evolved into obvious bigger bug things. It is also one of my favorite Pokémon in the whole world and I am overjoyed Pokémon has existed long enough for this mishmash of ideas to exist. Long live Appletun. -Reb Valentine
Charizard
Ever since Pokémon Red and Blue released, we had the pleasure of knowing this awe-inspiring dual fire-type and flying-type Pokémon. Whether you fell in love with it playing Pokémon Red or Blue, or it tugged on your heartstrings in the anime, Charizard earns its place on this list. I mean, especially if the holographic Pokémon card has anything to say about it. Strong, intimidating, and a force to be reckoned with, Charizard has always been a favorite among fans. Even its iconic showdown with Pikachu made it into the Detective Pikachu movie. You can't deny the popularity of this powerhouse; Charizard definitely deserves a spot on your roster. It's a bummer that it takes so long to get one in Pokémon Sword and Shield. -Sara Gitkos
Eevee
Eevee is one of the best Pokémon ever created, and it's far better than the franchise mascot, Pikachu. Eevee is like an adorable little puppy or kitty, and it looks like something that you can have in real life as a pet. I mean, honestly, who can resist the adorableness of Eevee when it gives you love in the games? Plus, the coolest and best part about Eevee are all of the possible evolutions that it can take. To me, it's like watching a person grow and become their own, depending on their circumstances. With eight possible evolutions, you have most of your bases covered. I mean, you have Fire, Water, Electric, Dark, Psychic, Grass, Ice, and Fairy — you can have a solid team of Eeveelutions and be covered for most situations! The versatility of Eevee is ridiculously good. And with so many different possibilities, I'm sure there's at least one Eeveelution that everyone loves above the rest. For me, I adore Jolteon, Vaporeon, Umbreon, and Sylveon. -Christine Romero-Chan
My favorite Pokémon is Eevee: Eevee is the pinnacle of what Pokémon is all about. With the potential to evolve into eight different types or just continue to be its own, Normal-type awesome self, Eevee has it all. You can have an entire team of Eevee and Eeveelutions and still not have them all. While Gen VIII didn't give us a new type, it did give us a Gigantimax Eevee, finally proving that even without evolving Eevee is amazing. On top of all that, with its dog-like appearance and so much fluff, it's also one of the cutest Pokémon out there. -Casian Holly
Gengar
Gengar has been my best boi for a couple of decades. On the original Pokémon Red/Blue, your first encounter with Gengar's evolutionary line is in Lavender Town, which houses a graveyard tower filled to the brim with ghostly Pokémon. Lavender Town made a lasting impression on me as a kid, with Gengar's Hypnosis/Dream Eater combo carrying me to victory against tons of friends at school.
Gengar is a popular Pokémon in general, making its way across various titles, complete with a huge array of merchandise and alternative Mega and Gigantamax forms. As the games progress, Gengar's Pokédex description gets darker. G-Max Gengar transforms into a gaping portal, which, according to the Pokédex, is a literal gateway to the afterlife. Standing in front of Gengar's mouth will allow you to hear the cries of your deceased loved ones. Few Pokémon are as creepy as they are cute.
I have to give an honorable mention to Sword/Shield's Polteageist, which combines the best of my love of Ghost Pokémon and my love of tea. -Jez Corden
Gyarados
I think we can all relate to Gyarados. There are times we feel that we're powerless and weak, just a floundering fish at the mercy of others. But then we evolve: we can burst out of our shell and grow, becoming more powerful than anybody could've imagined. We start off as Magikarps and turn into Gyarados. It may be cheesy, but I think this is why Gyarados resonates with so many. It's such a huge departure from its previous form that it's surprising. It's also satisfying, especially because Gyarados is so powerful. -Carli Velocci
Ninetales
Ninetales is a truly beautiful Pokémon to look at. She is the picture of grace paired with power, and I can't help but love beautiful yet dangerous creatures. The variety in types of moves she can learn offers a good mix you can build up for a well-rounded Pokémon, from fire, to psychic, to ghost, and fire. She even has grass, ground, and dark moves you can teach her with the right TM. I love that you can tell that she is an intelligent creature, very true to her fox nature. If you're good to her, she is good to you. Plus, who wouldn't love this awesome Pokédex entry in Pokémon Sword?: "It is said to live 1,000 years, and each of its tails is loaded with supernatural powers." -Alex Huebner
Noivern
It's really hard for me to choose a favorite Pokémon because I like several of them for very different reasons. However, one of my absolute favorites is Noivern. I've always loved bats and dragons and this awesome guy is a mix of the two. On top of that, I love his coloring with the purple, green, and black getting broken up by the white fur. Whenever possible I always put him in my party. If Pokémon were real and I got to travel around with this guy, that'd be freaking awesome! I also love that his shiny variant is one of the ones that looks very different from his original coloring. It makes it far more exciting to find one and show it off. -Rebecca Spear
Pikachu
Adorable, sweet, and electric power, Pikachu is a Pokémon icon. This little mouse Pokémon's popularity exploded thanks to a fun anime and Pokémon Yellow. Tiny, agile, and cute, Pikachu is a huge fan favorite. In fact, this electric-type critter has a few games where it's featured as the main protagonist, like Detective Pikachu and PokéPark Wii: Pikachu's Adventure. Detective Pikachu was even made into a movie (where he was voiced by Ryan Reynolds, no less). Pikachu is synonymous with Pokémon! Plus, just look at it! It's not the strongest Pokémon, by any means, but he is the most recognizable. I can't make a party without one. Who doesn't need a quick, hyper-charged rodent on their squad? -Sara Gitkos
Sobble
I've never played a Pokémon game before for any meaningful amount of time. So when I picked up Pokémon Sword, there were no pre-conceived biases of type or ability. I picked because the idea of water is calming, so I went with the water-type starter: Sobble. Sobble then proved himself worthy of being picked, as his water cannon ability was ridiculously overpowered. Pokémon several levels ahead, several in a row all fell, one by one. Different trainers, the braggadocios and calculating experts alike, all fell to the power of the water cannon. Sobble earned his place, and even after his evolution into Drizzile and later Intelleon, I will remember the little Sobster with fire in his heart and water at the ready. -Samuel Tolbert
Trubbish
Leave it to the Pokémon Company to make a small sack of garbage with arms adorable. Trubbish is hands down one of the greatest Pokémon of all time from a design standpoint, but also a subtle political perspective as well. As an embodiment of our wasteful tendencies as a society, this cute little creature is a constant reminder that just because something is thrown away, doesn't mean its gone. Our waste has consequences and just like our little pet Trubbish, we need to do a better job taking care of it. -Miles Dompier
Master your iPhone in minutes
iMore offers spot-on advice and guidance from our team of experts, with decades of Apple device experience to lean on. Learn more with iMore!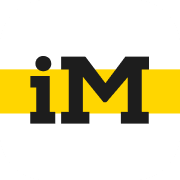 The collective iMore hivemind
iMore.com is your source for all things Apple, and the IM Staff author represents our collective hivemind, for those occasions when the whole team speaks with one voice to bring you important updates about the site, editorial policies, awards, promotions and more.
The iMore team of Apple enthusiasts and experts shows you how to get the most out of your tech life by using Apple products and the apps, services, and devices they connect with to their fullest. iMore is a mainstay in the Apple community for good reason. Every single iMore writer and editor takes their job seriously, and we prioritize accuracy and editorial independence in everything we do, never receiving compensation for coverage and never pulling punches.
As well as our amazing group of regular contributors, the iMore staff team currently consists of:
Gerald Lynch — Editor-in-Chief
Stephen Warwick — News Editor
Daryl Baxter — Features Editor
John-Anthony Disotto — How To Editor
Tammy Rogers — Senior Staff Writer
James Bentley — Staff Writer