Best of Nintendo from the past decade (2010-2019): From revolutionizing the handheld to more great Pokémon
Best family game
Nintendo stands apart from other gaming companies by providing far more family-friendly games than its competitors (just look at its domination of the family Game Awards category). Here are some of the best family games of the 2010s.
1. Super Mario Party
Mario Party is my go-to game for parties and gatherings — yes, even more so than Mario Kart. Having fun isn't predicated on skill or Nintendo knowledge. It's just there to work with everyone regardless of age or experience with games. Of course, the game doesn't always work for you, which is where the tension comes in. Luck is a factor, but also what your fellow competitors are willing to do to win. People joke that Mario Party can mark the end of relationships, and that might be true, but it's worth it for the laughter that'll ensue.
Super Mario Party is especially a great entry in the long-running franchise. Not only does it bring back the traditional gameplay from older Mario Parties (the previous two games departed a bit from the formula, which rattled people the wrong way), but it adds online multiplayer! Now you can pick apart your friend groups from across the world if you want. It's a dangerous feature to add but it makes the game that much more universal. -Carli Velocci
2. Mario Kart 8 Deluxe
This is one of the few games that I can play with my four-year-old nephew. I set up the kid controls to prevent him from going the wrong direction and to make sure he continues moving forward on the track at all times. He's blissfully unaware of how much the game prevents him from coming in last place and I get to play a game with him without having to stop and help him out every few seconds. Additionally, since the game can support several players at once, my whole extended family can play together when they come to visit. The cartoony graphics and silly weapons appeal to everyone. -Rebecca Spear
3. Super Smash Bros. Ultimate
Have you ever had a friendly dispute with a family member about which Nintendo character is best and why? With Super Smash Bros. Ultimate, you can finally duke it out and prove to the other person why you're right! Super Smash Bros. Ultimate is the biggest Smash Bros. yet as it brings back every character that was in previous games, as well as every battlefield, item, and more. There are also a ton of unique DLC characters that you can get access to with the Fighters Pass, and the devs are constantly adding new events and goodies. You can even play Super Smash Bros. Ultimate with your family either online or locally, and up to eight players can Smash it out together. It's the best multiplayer fighting game for a reason. -Christine Romero-Chan
4. Luigi's Mansion 3
This is a game that anyone can enjoy, whether they're a little kid or an adult. You and whoever you play with will be laughing at the silly ghost antics as well as the exaggerated ways Luigi responds to them. Since this game features optional two-player co-op, you can play with a buddy whether that's your little nephew, your sibling, or your significant other. While the puzzles aren't ridiculously hard, they do require a little problem solving, making them a good fit for any kind of player. If more family members want to play at once, you can turn over to the multiplayer modes, which boasts support for up to eight players. It's a game that anyone can enjoy. -Rebecca Spear
5. Overcooked 2
Funny, adrenaline-pumping, and a little absurd, Overcooked 2 is great family fun if you can keep the cursing to a minimum. You and three other chefs storm the kitchens of some wacky restaurants as you sharpen your culinary skills to serve the growing threat, the Unbread. As ridiculous as it sounds, this game is a ton of fun.
Work together with your friends or family to serve up a plethora of challenging recipes and try to get the highest score possible. No blood, no guts, but all the bragging-rights and glory. Honestly, you will feel accomplished when you get all three stars on a level. The game is challenging but simple. It's easy for anyone to pick up. If you've never played a game before, there is almost nothing to this one. Still, it not only manages to be engaging, but down-right addictive. This is easily one of the best games to pick up for couch co-op fun. -Sara Gitkos
6. Yoshi's Crafted World
First things first, Yoshi's Crafted World is adorable. Yoshi is cute, cuddly, and perfect for wholesome family fun, and this action-platformer is a great way to get young kids into gaming. If you love Yoshi like I do, it can be good fun on its own. I don't mind playing it in front of my one-year-old, and I love playing it with my young nephews. For those who aren't very skilled with games, Yoshi's Crafted World has a Casual Mode; Yoshi has a set of wings, and can pretty much fly through levels unscathed. It's a relaxed game experience that is easy to jump into and a joy to play. Plus, a two-player option makes this a good family pick. Just be aware, it can be tricky when two Yoshis join the fray. -Sara Gitkos
7. New Super Mario Bros. U Deluxe
This game holds special significance to me because it was the game my husband and I played while we were dating and getting to know each other. Under the pressure of peers and family, he'd misguidedly decided that he had to "grow up" and leave video games behind, but New Super Mario Bros. U Deluxe helped me show him that video games still had a place for adult players.
What makes this game so fun is that it's great for any age or experience level. Inexperienced players or kids can control Nabbit or Toadette, who both play easily and don't die when they touch enemies. When they feel more confident, players can move up to controlling Mario or Luigi, who play at a standard difficulty level. It allows the whole family to enjoy a gaming session together and helped me ease my now-husband back into video games. What's more, this game requires a lot of cooperation, so it's a great family bonding experience. -Rebecca Spear
8. Mario + Rabbids: Kingdom Battle
Mario hasn't been in a decent turn-based RPG for several years except Ubisoft's Mario + Rabbids. You need to strategize, take advantage of the skill tree, and upgrade to the proper weapons if you want to make it far in this game. There are so many silly weapons, ridiculous characters, and hilarious cutscenes that make this a super fun game to play. It's also got plenty of replay value since new abilities and map elements unlock later in the game. You'll want to go back and replay the levels you've already completed. -Rebecca Spear
9. The LEGO games (all of them)
Whether you're a Marvel, Harry Potter, Lord of the Rings, or a Star Wars fan, there's probably a LEGO game out there for you. These are quirky, fun, simple games to pick up for good old-fashioned family time. Re-live your favorite stories told in the light-hearted LEGO perspective. Collect LEGO pieces, build, and explore some truly charming levels. The objective is relatively simple, depending on which franchise entry you choose, and the gameplay is easy enough for novice players to pick up. It's also quite enjoyable for players of all kids, especially if you are a fan of the corresponding movie. So gather your family, pick up a controller, and explore your favorite LEGO game together. -Sara Gitkos
10. Pokémon Sword and Shield
Gotta catch 'em all! Pokémon has always been a family-friendly title, and that still applies to Pokémon Sword and Shield where anyone in the family can play the game and become the next Champion of Galar. But if the younger ones are having a bit of trouble beating certain Gym Leaders or even the Champion, then it's the perfect time for the older Pokémon Masters to help out! Creating the perfect team of six Pokémon can be a great family effort, with everyone having a personal pick in the team. Plus, if more than one person in the family has the game, then make sure to get both versions! There are exclusive Pokémon in each one that you can't obtain in the other, making it a great game to bond over. Not to mention that there is a lot of fun activities to do even after you beat the main game, so everyone can work together to complete that Pokédex and then some! -Christine Romero-Chan
Master your iPhone in minutes
iMore offers spot-on advice and guidance from our team of experts, with decades of Apple device experience to lean on. Learn more with iMore!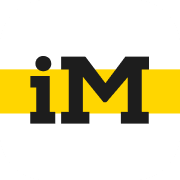 The collective iMore hivemind
iMore.com is your source for all things Apple, and the IM Staff author represents our collective hivemind, for those occasions when the whole team speaks with one voice to bring you important updates about the site, editorial policies, awards, promotions and more.
The iMore team of Apple enthusiasts and experts shows you how to get the most out of your tech life by using Apple products and the apps, services, and devices they connect with to their fullest. iMore is a mainstay in the Apple community for good reason. Every single iMore writer and editor takes their job seriously, and we prioritize accuracy and editorial independence in everything we do, never receiving compensation for coverage and never pulling punches.
As well as our amazing group of regular contributors, the iMore staff team currently consists of:
Gerald Lynch — Editor-in-Chief
Stephen Warwick — News Editor
Daryl Baxter — Features Editor
John-Anthony Disotto — How To Editor
Tammy Rogers — Senior Staff Writer
James Bentley — Staff Writer