Best of Nintendo from the past decade (2010-2019): From revolutionizing the handheld to more great Pokémon
Best handheld game
For many years, Nintendo has held the market for best handheld gaming systems. In this last decade, the Japanese gaming company had some competition with the PlayStation Vita, but it's hard to compete against Nintendo's established handheld franchises, like Pokémon. Here are our picks for the best handheld games of the last decade.
1. Pokémon Omega Ruby & Alpha Sapphire
The reason I bought the 3DS was so I could play Pokémon games, so none of the titles on the handheld system captured my attention as much as Omega Ruby and Alpha Sapphire. I love the pirates in Alpha Sapphire, I think the legendaries look amazing, the starters are all cool, and I love that you can detect Pokémon in the tall grass. What made this game fun was that after you've beaten the main storyline, you can fly around the map on Latios or Latias. It offers an awesome new way to experience the original game that released on Game Boy Advance. -Rebecca Spear
2. Fire Emblem: Awakening
Fire Emblem as a series had been around way longer before Awakening hit the 3DS in 2013, but for a lot of North American players, it was only for the die-hard strategy or Japanese RPG fans. Then Awakening happened. This game hit the games community like a bomb. I remember everybody I know trying to get their hands on it, share their choices online, and play through it multiple times to get every possible outcome. It's a genius game that doesn't break new ground when it comes to the core turn-based gameplay but does wonders in terms of narrative. Introducing the kids from the future idea not only gives you concrete results of your romantic pairings, but it adds a whole new level of strategy. It also gives you ample reason to play over and over again. A lot of Fire Emblem games since Awakening have tried similar techniques to varying degrees of success, but Awakening did it right the first time. -Carli Velocci
3. Pokémon X & Y
Pokémon X & Y offered several new elements to the standard Pokémon formula. This game made it easier to complete your Pokédex since you could easily trade with players online. It had some of the coolest looking legendaries we've seen so far, and it allows you to customize your character. I got a little more sucked into dressing my character up than I like to admit, but it made it feel more like I was in the game instead of controlling some random character. I played this game everywhere — while doing laundry at the laundromat, while on road trips, or in bed before I fell asleep for the night. Talking about it makes me want to delete my save file and play again. -Rebecca Spear
4. The Legend of Zelda: A Link Between Worlds
Before the Switch made handheld systems obsolete, we had the magic that was the 3DS, and what better series to make it shine than the Legend of Zelda? Link Between Worlds was a return to the classic land of Hyrule as imagined in the previous franchise entry, The Legend of Zelda: A Link to the Past. Players were excited to go back to the fan-favorite world of LttP once more, but Link Between Worlds offered a new twist. You must navigate Link through both Hyrule and Lorule, jumping back and forth between 2D and 3D puzzle-solving action. The items are handled differently as well. You can use most of the items up front, using a rent-to-buy mechanic; however, each dungeon requires specific items. If you want to use more than one, you have to shell out the rupees. It's a unique turn for an existing world, and the design allows players to explore more than they could previously. Link Between Worlds is fun, exciting, and everything a Zelda game should be. -Sara Gitkos
5. Animal Crossing: New Leaf
This decade's Animal Crossing (non-mobile anyway) took some huge strides with the series formula. Players stumble into their role as "Mayor" of a brand new town, and with the help of Isabelle, the Assistant Mayor, you make the rules and reign with an iron fist. Kidding, but you do get to decide how to build out your town, how to raise funds for city projects, and make the rules townspeople need to follow.
When you aren't busy running the joint, you can relax on an island, browse some of the fun shops, and run errands for your neighbors. Fish, catch bugs, find some fossils; you can pretty much do what you want. However, if you don't give your city the love it deserves, you will get suggestions from concerned citizens — that and a ton of weeds. The goal is to please the people of your town, but you can ignore it and sit on an island all day. The town will either love or hate you for it. Either way, it's good to be the Mayor. -Sara Gitkos
BONUS: Any Switch game
Due to the hybrid nature of the Nintendo Switch, most of the titles released on the system are technically handheld games. There are plenty of favorites like The Legend of Zelda: Breath of the Wild, Super Mario Odyssey, and Fire Emblem: Three Houses. The Switch makes any traditional console game effectively a handheld game and it's wonderful. You can play in-depth Switch games anywhere you want. I love that I can play Witcher 3 while on a plane, or Luigi's Mansion 3 in bed right before I fall asleep. It's a new experience that we haven't seen before. -Rebecca Spear
Master your iPhone in minutes
iMore offers spot-on advice and guidance from our team of experts, with decades of Apple device experience to lean on. Learn more with iMore!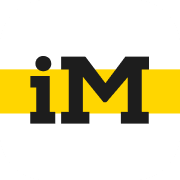 The collective iMore hivemind
iMore.com is your source for all things Apple, and the IM Staff author represents our collective hivemind, for those occasions when the whole team speaks with one voice to bring you important updates about the site, editorial policies, awards, promotions and more.
The iMore team of Apple enthusiasts and experts shows you how to get the most out of your tech life by using Apple products and the apps, services, and devices they connect with to their fullest. iMore is a mainstay in the Apple community for good reason. Every single iMore writer and editor takes their job seriously, and we prioritize accuracy and editorial independence in everything we do, never receiving compensation for coverage and never pulling punches.
As well as our amazing group of regular contributors, the iMore staff team currently consists of:
Gerald Lynch — Editor-in-Chief
Stephen Warwick — News Editor
Daryl Baxter — Features Editor
John-Anthony Disotto — How To Editor
Tammy Rogers — Senior Staff Writer
James Bentley — Staff Writer