Best of Nintendo from the past decade (2010-2019): From revolutionizing the handheld to more great Pokémon
Toughest game
Part of what can make a game enjoyable is how much skill it requires to master it. In the last 10 years, there have been several challenging titles on Nintendo gaming systems. Here are the toughest ones.
1. Super Mario Maker 2
The game itself isn't the hard thing, it's the creations that other people come up with that make this game difficult. Don't get me wrong, I love me a challenging Mario side scroller, but I refuse to put myself through the twisted gauntlets that some people make. Any game that requires me to dodge a million flamethrower wheels and only survive by jumping on my enemies' heads for the full course isn't worth it to me. I'll go enjoy the thousands of sane levels that other players have created, thank you very much. Of course, that all changes when I'm the one designing a course. Bwahaha! -Rebecca Spear
2. Cuphead
You can only win if you figure out the patterns of each boss and then take the necessary movements to avoid getting hit. What makes the game so hard is that the boss will change up their attacks and there will be multiple things happening at once. For instance, sub-enemies shooting cannonballs at you while the main boss attacks you from front and back. There's just so much to keep track of that you typically end up dying several times before you're able to best a boss. The thing that's nice about this game, though, is that when you die, it shows you how far into the boss battle you got. It also immediately starts you back at the beginning of the battle without forcing you to sit through any cutscenes or initiate the fight all over again. However, after repeated failures, you might just want to fling your controller against a wall. -Rebecca Spear
3. Ori and the Blind Forest
If you want a game that is stunning, compelling, and soul-crushingly difficult, then Ori and the Blind Forest is the game for you. This platform-adventure title puts you in the role of Ori, the white forest spirit, as he tries to reestablish balance to the forest of Nibel. With the help of the light and eyes of the Spirit Tree, Sein, the goal is to find and recover the three elements. Ori can jump, climb, and Metroidvania his way through each obstacle, and as you play, you get new abilities to help on your journey. The game has RPG elements that involve experience points and upgrades as well. It seems simple enough, right? Wrong. The platforming requires precision and perfect timing, especially during escape sequences. One mistake will have you starting over at your last save point. Plus, the game is so kind as to keep track of the number of times you've died. At least you have a little bit of a life bar, but if you fall into a hole, it doesn't matter much. If normal mode wasn't hard enough, really hardcore players can take on the One Life mode in the Definitive Edition. -Sara Gitkos
4. Celeste
Platformers typically represent some of the toughest games around (Souls-likes notwithstanding), so having Celeste on here isn't the oddest pick. However, what makes it stand out across the entire genre is how emotionally and physically grueling it all is. You not only need to be a master of timing but also of the skills the game teaches you. You need to switch strategies at the drop of a hat as you go through its many intricately-designed levels. The game is so mechanically difficult that it offers an assist mode that lets you change several features just so you can get through it. However, it's also a game about mental health and how the title character has to fight herself to reach her goals, which can be difficult to handle in a different way. Celeste seems to work on multiple levels. It's a challenge, but on purpose, designed to create an environment that's tough to get through to reflect on its somber narrative. It's a challenge with a purpose. -Carli Velocci
5. Enter the Gungeon
The randomized weapons, enemies, and rooms of this shoot 'em up game make it harder for you to learn from your past mistakes and then improve. There are over 200 guns in the game, so you don't know what you're going to get when you open a chest. On top of that, there's usually a lot going on in any given room. Bosses blast out a ton of projectiles at once making it hard to dodge out of their path. Since you have very low health, it only takes a few hits before you need to start over. However, it's super rewarding when you finally complete one of the Gungeoneer's stories and can move on to the next character. That also presents a challenge, given that each character has their own starting weapons and items. You'll have to learn how best to use that character as you're making your way through the labyrinth. -Rebecca Spear
Master your iPhone in minutes
iMore offers spot-on advice and guidance from our team of experts, with decades of Apple device experience to lean on. Learn more with iMore!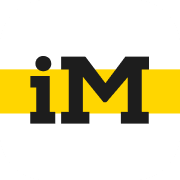 The collective iMore hivemind
iMore.com is your source for all things Apple, and the IM Staff author represents our collective hivemind, for those occasions when the whole team speaks with one voice to bring you important updates about the site, editorial policies, awards, promotions and more.
The iMore team of Apple enthusiasts and experts shows you how to get the most out of your tech life by using Apple products and the apps, services, and devices they connect with to their fullest. iMore is a mainstay in the Apple community for good reason. Every single iMore writer and editor takes their job seriously, and we prioritize accuracy and editorial independence in everything we do, never receiving compensation for coverage and never pulling punches.
As well as our amazing group of regular contributors, the iMore staff team currently consists of:
Gerald Lynch — Editor-in-Chief
Stephen Warwick — News Editor
Daryl Baxter — Features Editor
John-Anthony Disotto — How To Editor
Tammy Rogers — Senior Staff Writer
James Bentley — Staff Writer