Official Google Voice app coming soon, already approved by Apple?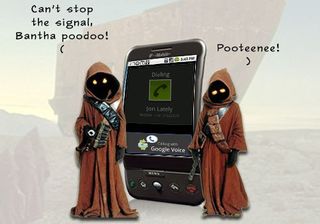 Apple has already approved the official Google Voice App for the iPhone, according to a post over at TechCrunch:
Google last word on the matter was "no comment", but could the app whose infamous non-approval launched an FCC investigation and kick-started a new era of less kind, less friendly Apple/Google relations finally make its way ito the App Store? This is not that big of a surprise given that a couple of third party applications have already been approved that work with Google Voice, namely GV Mobile + and GV Connect.
Keep an eye on the App Store as if the report is correct, it could appear anytime soon!
This is an official entry by chrisoldroyd in TiPb's next top blogger contest. Think you have what it takes to join Team TiPb? Bring it!
I already have it downloaded to my ip4. Works great.

Would this app work for the ones you can only use the old mobile site of google voice? When I use the current page it attempts to dial a LD number which contains the 760 area code. So I have to switch to the old page and that does the trick. Wondering if using any of these google voice app fixes this bug?

Just check the app store, I don't see it. What country are you in jeans?

Jeans doesn't know the hell he/she is talking about. It's not out.

Jeans is talking about GV Mobile + or GV Connect, NOT the official Google Voice app from Google themselves. It has not hit the US App Store, yet.

i shoulda known! i'm so glad its finally coming to iphone, but i got too excited about gv mobile and already purchased it. what a waste of money. oh well. GV official app FTW.

Jeans was prolly talking about the one he got from cydia.

It's sure taking them time to release it.

If this was anywhere close to being true, then it would have been out by now. They're still working on it, to make it just right - not just some "ios multitasking support."
Get the best of iMore in in your inbox, every day!
Thank you for signing up to iMore. You will receive a verification email shortly.
There was a problem. Please refresh the page and try again.