Phone Different Podcast 31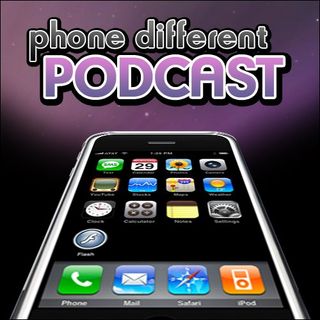 This week: we can't stop talking about the App Store and what it means for developers. We recorded before 2.2 came out, but expect it to be the topic du jour next week for iPhone Live!
We have our final entry to the App Pack Contest! It's the Mobi Cradle -- everybody likes having a backup cradle. To qualify this week, you just need to do one of two things:
If you're already registered, sign a friend up! Just head to your "User Control Panel" by hitting this link. You'll find a link at the top with your "referral link." Send that to a friend and when they use it to register, you'll be entered to win. You can enter up to FIVE times by referring FIVE friends!
As a reminder, here's everything you'll get if you win!
Blueant Z9i Bluetooth Headset
Griffin PowerDuo
V-Moda Vibe Duo Headphones
Belkin Sport Armband Plus with FastFit for iPhone 3G
Seidio Innotraveler Car Kit
Mobi Cradle
News
App Pack Contest
Mobi Products Cradle
Round Robin
Reliability & Marketshare
Papermaster Drama
iPhone almost ran Linux
Tethering at $30
Google Voice Search is Awesome
Gaming
App Market Crash Coming? (See especially this). Joel Spolsky article discussed in the podcast.
How To
iPhone as Mouse and iPhone and numberpad
Credits
Thanks to the the iPhone Blog Store for sponsoring the podcast.
Our music comes from the following sources:
Hi-larious! You guys are in top form today! Laughing my head off. Thanks!

This is the 3rd episode of the Phone different podcast. Like it, love it.
Thanks!
Fred
the Netherlands
Get the best of iMore in in your inbox, every day!
Thank you for signing up to iMore. You will receive a verification email shortly.
There was a problem. Please refresh the page and try again.