Protect yourself in case of an accident with this amazing DashCam!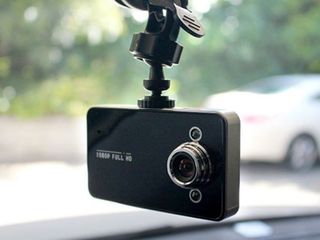 Being able to drive yourself around is great, but unfortunately, not everyone out there is a great driver. There are a lot of people who are in a hurry these days, and some who make poor decisions because of that. This can lead to issues in determining the fault of accidents or understanding what really happened, but luckily there is a way around that.
Record your driving sessions for less
Learn More
What you need is a dashboard camera so that you always have indisputable video evidence to protect yourself in case of an accident. Dash cams can be very expensive; however, iMore Digital Offers has an amazing deal for you!
Right now you can pick up this great hi-res dash cam for just $25 so you can record what is happening in front of your car as you drive around. Whether you want one for your car or someone else in the house, this offers many great features, such as:
Create high-quality video in up to 1920 x 1080p resolution.
Store over 8 GB of video & photos w/ the included MicroSD Card.
Use as a digital camera to commemorate your road trips or landmarks.
Record any accident w/ G-Sensor technology that records even when there is a sudden jerk or shake.
That's not all! Right now if you use the coupon code SAVE15 upon checkout you'll save an additional 15%! That's right, you can get hi-res dash cam for just $21.25
Record your driving sessions for less!
Learn More
Get the best of iMore in your inbox, every day!
Your source for all things Apple