Slack DMs and starred channels missing for some users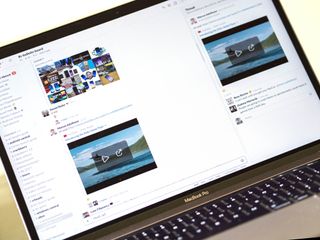 (Image credit: iMore)
What you need to know
Slack DMs and starred channels are missing from the sidebar for some users today.
Slack has acknowledged the issue and is working on a fix.
It appears you can still access missing conversations via the search bar.
If you've noticed your Slack DMs and starred channels have gone missing from the sidebar today, you're not alone. Slack has acknowledged the issue and is working on a fix for affected users. For now, it appears conversations remain accessible through the search UI.
From Slack's status page:
As of 3:24 p.m. ET, Slack said that it still hadn't gotten to the bottom of the issue, but it is actively working on a fix.
We'll update this post with more details as they become available.
At my old job Slack had a problem where it wasn't updating statuses. That might not sound so serious but often people wouldn't communicate as the status appeared as busy, and I was on annual leave at one point, came in work and they still saw my status as annual leave so people were holding back from contacting me. What made this issue even worse was the customer support (bear in mind the business was paying for Slack). Customer support basically were just following a script, told me to "refresh Slack" and see if the problem disappeared. Of course the statuses then updated, but the problem wasn't fixed and returned shortly after, yet the customer support were very keen to mark the issue as resolved as soon as I refreshed and saw the statuses update. Absolutely disgraceful. Slack is a decent service despite using an Electron client and some bugs, but they really should have better customer support for paying customers
Get the best of iMore in in your inbox, every day!
Thank you for signing up to iMore. You will receive a verification email shortly.
There was a problem. Please refresh the page and try again.