Touch ID authentication coming to third-party apps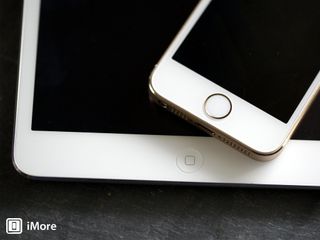 As part of its raft of new APIs for developers, Apple today introduced new APIs for its fingerprint-based Touch ID system at WWDC. And the big news is that third-party apps will finally be able to use Touch ID authentication in iOS 8.
According to today's presentation, the system protects logins and user data, and works with iOS's existing keychain setup. And as ever, biometric data from your fingerprints is kept securely silo'd away on the device.
Awesome news! I originally thought Touch ID as a gimmick, but now that I have it I wish all my apps could use Touch ID. Looking forward to this.

Ah, who's playing catch up now, Apple? Apple fanboys can say what they want, but the s5 had that from launch day. And predictive text, along with 3rd party keyboards, have been a nice feature of android since 2011. Who's innovating now?

Maybe so but the S5 finger print reader is no where near as good as apples bad boy Touch ID Sent from the iMore App
Get the best of iMore in in your inbox, every day!
Thank you for signing up to iMore. You will receive a verification email shortly.
There was a problem. Please refresh the page and try again.