Who is the best Animal Crossing villager?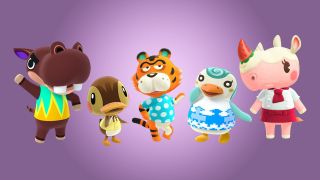 (Image credit: iMore)
There are over 390 villagers in Animal Crossing: New Horizons made up of 35 different animal species and 8 different personality types. Just like with Pokémon, everyone has their own personal favorite that they just have to play with.
But who is the best villager in New Horizons? The iMore gaming team took this question very seriously. We've each identified our favorite villager and have written up a little blurb explaining just why that character is the very best. See if you agree with any of us or if we left your favorite out.
By the way, it is possible to invite specific villagers to your island as long as you have Animal Crossing amiibo cards. And if you're curious, you can also see who the most popular Animal Crossing villagers are.
Sprinkle
I'm going to be honest. Up until recently, I've never been able to understand how some people can get so obsessed with a specific Animal Crossing villager. But, everything changed (not when the Fire Nation attacked) when I started playing New Horizons and invited Sprinkle, the blue penguin, to live on my island. When I first met her, I mistook her for simply being an adorable little creature that would be content with picking flowers. But she's proven to be plenty mischievous and makes me laugh every day with her antics or the crazy things she says and that's why Sprinkle is the best Animal Crossing villager.
As an example, when I upgraded my home to a two-story building, she sent me a letter asking if she could host a rooftop concert on my newly erected roof and promised that she wouldn't fall off… this time. I also found an amp attached to the letter, which she specifically stated was intended as a gift and not a bribe. This honestly felt like something one of my best friends would have texted me in real life. She's the kind of friend that would gladly help you bury a body or go along with your crazy schemes. On top of that, Sprinkle loves to rock out to music, just like me. No one, and I mean no one, is as cool as Sprinkle! - Rebecca Spear
Hornsby
Hornsby is, by far, the best Animal Crossing villager. He likes eating, lazing around, and is always friendly to others — just like me! In addition to that, he sings along when music in his house is playing, and he even dusts his own furniture when you visit to make everything look nice and clean.
And also, he's a rhino. Rhinos are cool. - Brendan Lowry
Merengue
I was going to write a fierce diatribe defending every villager in Animal Crossing: New Horizons. They are all equally good and wonderful, and you should never chase a single one out of your town by hitting them with bug nets (it doesn't work anyway).
But look, things are tough right now, so here — Merengue is the best villager. I mean, look at her! She's a RHINO made of DESSERT. Her horn is a tiny strawberry, and she wears a chef outfit! She's perfect and beautiful, and she's also considered a "normal" type villager, which means her personality is charming and kind.
I have never had Merengue in my town before. I have met her multiple times in the towns of my friends, where she has said the nicest, cutest things to me, but for some reason, my friends never seem to want her to move out and join my village. Merengue, please come visit me. You're so neat. I want to be friends. - Reb Valentine
Pashmina
Pashmina is most definitely the best villager. She is a goat, which is immediately awesome, and she is super friendly. We exchange gifts often, and she's always finding me clothes and recipes. She even gifted me with the cute sweater I'm wearing today. She calls me Kidders and is always in a cheerful, upbeat mood.
My favorite thing about Pashmina, though, is her singing. When she is in an especially good mood, Pashmina will start singing. Her upbeat mood is outright contagious. - Casian Holly
Mott
Mott was one of my starting villagers, and I love him. The fitness-obsessed lion is constantly telling me about his ridiculous workout routines and suggesting I get an island sports team together. That's the sort of thing I'd probably find annoying in real life, but he's just so enthusiastic and friendly I can't help but find him endearing. Plus, his humble-brags about how fit he is usually come with great gifts – most notably, he was using iron nuggets as weights and gave me five of them while I was scrounging for them to get the shop open.
He calls me cagey, which makes me feel mysterious. When he gave me a recipe he was inspired to make while jogging, he worried if I'd be able to read his handwriting, which is highly relatable since I can barely read my own writing. He also loves any gifts of clothes I give him because they show off his ripped bod.
Admittedly I've always particularly loved lions since I'm a Leo, but Mott is a real charmer. -Samantha Nelson
Daisy
I've never really had a favorite Animal Crossing character, but Daisy is just darling enough to change my mind. She's a sweet little dog I met while on one of my Nook Miles Mystery Tours, and I just fell in love with her cute little purple ears. Plus, I love puppies. I've never had the fortunate experience of having a dog villager in the past, and I was so happy to convince her to move to my island.
She's sweet, kind, and I always catch her singing in the square or reading (complete with glasses on) when I visit her. She also has some surprises up her sleeve; I often catch her lifting weights and taking a jog in the morning. She's multifaceted and a friendly, quiet neighbor to have. Plus, look at those little purple puppy ears! - Sara Gitkos
Coach
I've only been playing Animal Crossing for a short time, but Coach has been by my side all the way through. He always has a kind word for me and an enthusiastic idea of how I can stay in shape. Of course, I spend most of my day pulling up weeds and cutting down trees, so I imagine my character is cut. Still, it's nice to hear Coach tell me I'm doing great. I imagine Coach speaks in a slightly Austrian accent, not unlike Arnold Swarzenegger, and his bullish appearance belies his happy, almost excited demeanor. - James Bricknell
You can easily get this bull to come to your island with the Coach amiibo card.
Me!!
We've all head the stories. Innumerous Animal Crossing players are vacating the peaceful morals and beliefs commonly associated with the relaxing game, and spending countless hours torturing their villagers, all because they didn't get the cute little animals they wanted.
As a new arrival to Animal Crossing, I didn't feel this constant need to seek vengeance on the Animal Crossing gods for their choice of my fellow island inhabitants. Instead, I have simply chosen to ignore their existence. Forgive me if a giant pink thing that sleeps all the time and an uber-buff deer don't incite excitement or loyalty in me, but I've chosen to worship a different villager—me!
I'm spending my hard-earned time and Bells turning this island from a deserted wasteland to a five-star tropical paradise, and every ounce of my profits goes to Mr. Evil-Raccoon-Dictator Tom Nook, or his not-so-subtle clones, Tommy and Timmy. It's my sweat, blood (yes, blood,) and tears (getting stung hurts) that have built houses, museums, shops, and cleared out living spaces for my boring island roommates. Why shouldn't I be my favorite villager? I'm generous, hard-working, and have taken the high road by not trapping all my villagers in an iron cage filled with spiders. Sounds like I should be everyone else's favorite villager too. - Zachary Boddy
Don't tell the other villagers. . .
We all have our own villager that we just can't play without. Now that we've defended our favorites, what do you think? Do you agree with any of us? Did we leave your favorite villager out? Tell us about it in the comments below.
○ Zelda outfits for Animal Crossing
○ How to make money fast
○ Multiplayer guide
○ How to become best friends
○ The NookPhone explained
○ What is NookLink?
○ Can you play Animal Crossing on Nintendo Switch Lite?
○ Every Animal Crossing amiibo
○ Best Animal Crossing Switch accessories

Master your iPhone in minutes
iMore offers spot-on advice and guidance from our team of experts, with decades of Apple device experience to lean on. Learn more with iMore!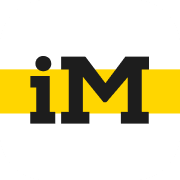 The collective iMore hivemind
iMore.com is your source for all things Apple, and the IM Staff author represents our collective hivemind, for those occasions when the whole team speaks with one voice to bring you important updates about the site, editorial policies, awards, promotions and more.
The iMore team of Apple enthusiasts and experts shows you how to get the most out of your tech life by using Apple products and the apps, services, and devices they connect with to their fullest. iMore is a mainstay in the Apple community for good reason. Every single iMore writer and editor takes their job seriously, and we prioritize accuracy and editorial independence in everything we do, never receiving compensation for coverage and never pulling punches.
As well as our amazing group of regular contributors, the iMore staff team currently consists of:
Gerald Lynch — Editor-in-Chief
Stephen Warwick — News Editor
Daryl Baxter — Features Editor
John-Anthony Disotto — How To Editor
Tammy Rogers — Senior Staff Writer
James Bentley — Staff Writer