The Kebohub is an interesting idea, but one that to me doesn't make a huge amount of sense. I like it, but it feels a little cheap. With some work, however, it could be brilliant, and a removable cable would make the hub make more sense to me.
Pros
+

The built-in hub is nice

+

Solid key switches

+

Nice form factor
Cons
-

Cheap feeling keycaps and case

-

Permanently attached cable

-

Hollow feeling
You can always trust iMore. Our team of Apple experts have years of experience testing all kinds of tech and gadgets, so you can be sure our recommendations and criticisms are accurate and helpful. Find out more about how we test.
There are so many mechanical keyboards out there at the moment that it can be hard to stand out. From using different key switches to new and innovative ways to mount a keyboard in a case, there are countless ways that newcomers are trying to make a dent in the market. Not like this, however – a keyboard with a built-in USB hub.
And not just a couple of USB ports either. The 3inUS KeboHub has a fully-fledged HDMI port to go with three USB C A ports, and a USB-C port. That's reasonable USB dongle territory, and it's built into your keyboard. This keyboard could be the center of a desk setup, and that's pretty cool.
Thing is, it's not 'just a dongle', it's a mechanical keyboard as well, and one that costs nearly $100. So does it stand up on its own merits as a keyboard if the ports were removed?
It's worth bearing in mind that this is a pre-production sample, and some of my critiques may well have been fixed in the final version of the keyboard.
3inUS Kebohub: Price and availability
The Kebohub has just become available on Kickstarter, where you can support the board as it gets ready for production. It's currently pegged for a June release and will cost $85 – which is very competitive for a mechanical keyboard, especially one with some extra stuff on board.
This makes it a cheaper option than the Apple Magic Keyboard or another option like the NuPhy Air 75 that we recently reviewed. Now, it's not as premium as either of those keyboards, but it is still a solid option nonetheless.
3inUS Kebohub: what I like
The key switches on board the Kebohub are red, a linear switch that gamers are going to love. There's no tactile bump to each switch, making the keystroke slick all the way down. I'm not sure what company has manufactured the switches, but they are reasonable approximations of more expensive options. There are other switch options as well if the reds aren't your style.
You can opt for a blue 'clicky' switch which features a harsh (and loud) tactile bump with each keystroke. This is great for feel, but less so for sound. Again, if the reds here are anything to go by, they'll be fine.
The switches themselves sound fine, with a decent bottom-out. There's a little scratching, but you can't fault a keyboard at this price for unlubed switches. The plate that the key switches are mounted on is plastic, although this doesn't seem to affect the sound of the board a huge amount – I'll talk more about the sound of the board a little later.
If you're not a fan of the key switches, then you can change them out. The board has hot-swappable key switch sockets, so you can go out and buy other switches with the kind of properties you like. That is a compelling reason to go with this board – although the switches that come on board aren't bad, it's nice that there's the option to change them out.
The rest of the housing of the keyboard is plastic, and it feels solid in hand. It's a weighty board, with substantial heft that keeps it planted on the desk. The little feet that pop out of the bottom of the board are sturdy and raise the board up to a nice typing angle, and the rubber feet at the bottom grip whatever they're sat on well.
There's RGB too that shines nice and bright. It can be controlled with onboard key combinations, with loads of different options to light the board. If you're anything like me, you'll stick with a single color, but for those who prefer something more akin to a rainbow then you're in luck.
Usually, with a keyboard, there wouldn't be much else to comment on. Except, with this board, there is. There's a whole USB-C dock on the back, using the keyboard's wired connection to the best effect that it possibly can. The selection of ports is solid as well, featuring a USB-C port, two USB-A ports, and an HDMI port. It's all fed through a dual USB-C cable that's permanently attached to the board. For most people that selection of ports is going to be enough. For hooking up a laptop to a monitor and mouse it's going to be plenty, with more room for a webcam and external drive.
3inUS Kebohub: what I don't like
The trouble is that the hub doesn't make much sense to me in the long run. It's useful if you're frequently plugging a laptop into a small desk setup, but for some laptops, that dual USB-C cable takes up a valuable charging port. Even worse, the board doesn't sport power delivery, so you'll be draining your battery as you're working. It makes sense as a convenient way to get ports on your desk if your desktop PC is on the floor, but even then, it's a little weird. Why an HDMI? It feels confused.
The USB-C cable that connects the board to your setup is also permanently attached to the keyboard, so if that goes out, you're stuck without a keyboard and hub. The cable itself is thick, unwieldy, and feels a little cheap to the touch.
Now, you can't complain too much when a mechanical keyboard like this feels a little cheap, but there are other key areas where the board doesn't feel quite up to scratch. The keycaps are the primary example. They're wafer thin, and while they are shine-through so that the RGB can light the legend up, they don't feel particularly good to type on. It adds to the board's overall slightly iffy sound as well. There's too much ping from somewhere in the board, and the space bar and modifier keys rattle a little too much when you're typing. With some enthusiast-grade meddling and modding, you could end up with a nice sounding board, but this board doesn't feel aimed at the enthusiast.
That cheap feeling extends to the case too. While it's dense and heavy, it's also quite sharp. The edges of the board have significant molding edges from the manufacturing process, and you can feel them when you're typing. With some sanding, they can disappear, but you shouldn't have to put in extra work to get a satisfying typing experience. Altogether, the board is simply not as nice to use as it could be. Again, this is a preproduction sample, and this feedback can help the launch production be better.
Which is a shame, because the board has some great ideas. While as it stands, the hub doesn't make sense, it could with some work and iteration. Bring power delivery on board and it will become perfect for plugging a MacBook Pro into a desk setup. Improve the cheap keycaps and the sound and typing feel will improve. Sort out the sharp edges on the case and it'll feel a little more premium. Thankfully, the keyboard is currently in its Kickstarter phase, and that means that it's got plenty of time for improvement.
3inUS Kebohub: Competition
There's nothing that offers exactly what the Kebohub does, although if you're just after a good mechanical keyboard then there are plenty of other options. There's the MX mechanical mini from Logitech that not only gives a good typing experience but at a price that's not that much different. Even better is the NuPhy Air 75, another low-profile mechanical board that we loved, and has RGB lighting.
Also from NuPhy, there's the Halo 75, which only comes in around $50 more expensive but seems to offer a superior typing experience. Similarly, the Wombat Pine Pro, another mechanical board that we loved, brings some super premium features to the table.
From the Apple camp, there's the ever-popular Magic Keyboard, although if you're looking for a mechanical keyboard, then it's unlikely to scratch that itch.
3inUS Kebohub: should you buy one?
You should buy this if…
You need a keyboard and a dock
You want to try out the world of mechanical keyboards
You really like RGB
You shouldn't buy this if…
You ever touch the sides of your keyboard
You want a keyboard that sounds good
You have less than three USB-C ports
3inUS Kebohub: Verdict
The Kebohub isn't a bad board for the price. It's less than $100 and has some cool features that other boards like it don't have. If you have a little more to spend, however, then you're going to find much better experiences elsewhere, that aren't compromised quite as much as this one.
The Kebohub is a great concept that just doesn't quite reach its lofty ambition. It has my respect, but I don't think it will find its way onto my desk. It might onto yours, however. Make sure you sign up for the Kickstarter now.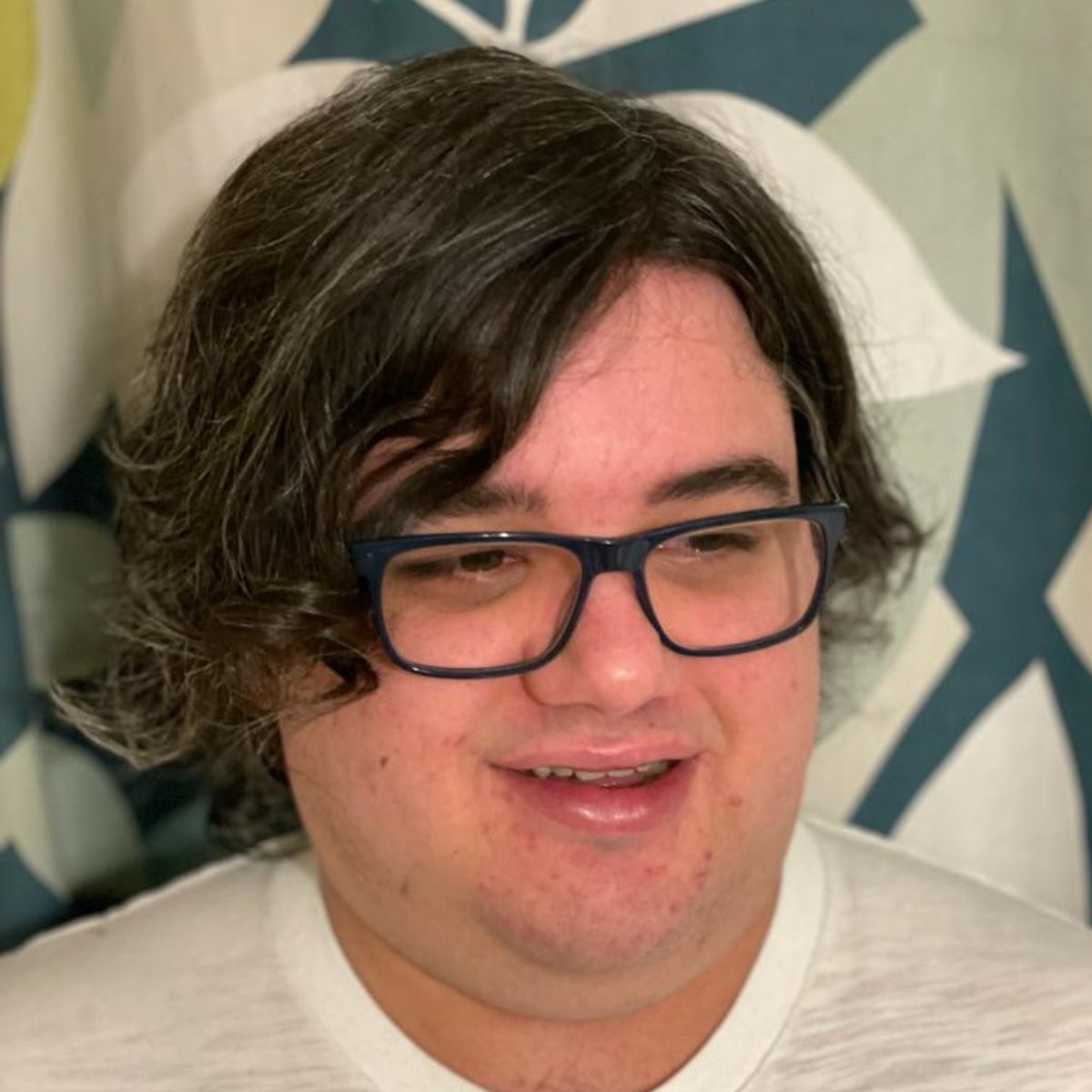 As iMore's Senior Staff writer, Tammy uses her background in audio and Masters in screenwriting to pen engaging product reviews and informative buying guides. The resident audiophile (or audio weirdo), she's got an eye for detail and a love of top-quality sound. Apple is her bread and butter, with attention on HomeKit and Apple iPhone and Mac hardware. You won't find her far away from a keyboard even outside of working at iMore – in her spare time, she spends her free time writing feature-length and TV screenplays. Also known to enjoy driving digital cars around virtual circuits, to varying degrees of success. Just don't ask her about AirPods Max - you probably won't like her answer.