Apple CEO Tim Cook's full TV interview is now available on YouTube in case you missed it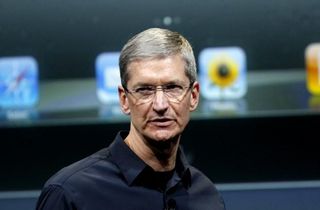 Last night, US television network NBC ran the first ever official television interview with Apple CEO Tim Cook. Unfortunately if you're outside of the United States or were out for the evening, you may have missed it. Luckily some kind sole has captured the complete interview and shared it on YouTube in two parts. As it is not an official release, it may get taken down fairly quickly so if you are interested in what Tim Cook has to say, don't hand around to watch it.
The interview is split into two parts on YouTube and Cook responds to questions about Apple's product design, its plans to bring some production of Macs back to the US and its "intense interest" in the TV. Hopefully NBC will release its own HD version of the interview soon; until then, you can enjoy this version. It is certainly worth a watch and lasts for a total of around nineteen minutes. The second part of the interview is right below, the quality is not great but they are still very watchable.
UK editor at iMore, mobile technology lover and air conditioning design engineer.
http://video.msnbc.msn.com/rock-center/50112247#50112247

Re: "don't hand around to watch it." I've never heard that one before.

Not to nitpick, but the phrase is "kind SOUL".

Holy crap, that's a terrible/tele-sync upload.

For some reason in this video (probably because of the poor quality / off color) looks like the Chicken Lady from Kids In The Hall to me. http://www.youtube.com/watch?v=HHOFmHMTN5k

Rene, do you really not mind Chris posting such poorly edited entries and directing us to a crap YouTube video when the real thing's also instantly available for free on http://rockcenter.nbcnews.com/_news/2012/12/06/15708290-apple-ceo-tim-co.... I mean, c'mon now...
Get the best of iMore in in your inbox, every day!
Thank you for signing up to iMore. You will receive a verification email shortly.
There was a problem. Please refresh the page and try again.