Apple to continue OS X public beta program after Yosemite launch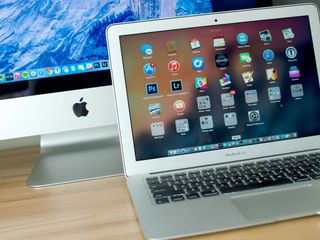 With the availability of OS X Yosemite in the Mac App Store, Apple isn't stopping an end to the public beta program it had created to allow customers to test new features before a larger launch. Instead, Apple will continue the beta program for customers who had participated in the OS X Beta Program. However, if you're done being a tester, Apple is also giving you an option to opt out of future beta updates as well.
In an email sent out to the public beta community, Apple wrote:
If you want to opt out of the program, Apple also provided instructions (opens in new tab) on its page.
Are you happy to see Apple continuing the public beta program?
Get the best of iMore in your inbox, every day!
This is what I was hoping for. I'm excited again. I like being excited for something by Apple and now that I got my iPhone the public beta seemed to be over and there doesn't seem to be any products announced anytime soon I was starting to be bored. Thanks apple for giving me something to wait for. Sent from the iMore App

I am so happy with this news .... loved being involved in the beta and providing feedback. Will definitely be continuing with the Public Beta. Sent from the iMore App

I loved the beta program too. I'm backed up like crazy so all the warnings don't bother me. Fun to try the new stuff. I just wish I could try a beta of the new photos app now. Sent from the iMore App