Rumor: Apple has high-level employees scouting out CES competition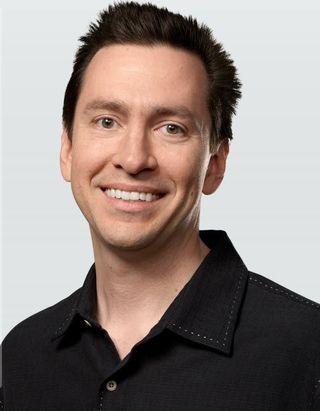 (Image credit: Apple)
Apple has apparently sent a few high-level employees to CES to scout out the competition and see how other companies present future products.
A reporter from PaidContent says he ran into Greg Joswiak, head of iOS product marketing for Apple, who answered a few questions as to why he was there. Apple is interested in learning more about presentation techniques from competitors, including the layout, aesthetics and which products are at the forefront.
Source: Paid Content
Get the best of iMore in in your inbox, every day!
Andrew Wray is a Salt Lake City, Utah based writer who focuses on news, how-tos, and jailbreak. Andrew also enjoys running, spending time with his daughter, and jamming out on his guitar. He works in a management position for Unisys Technical Services, a subsidiary of Unisys Corporation.
more things they can steal, try and patent, and then sue everyone who already uses it.

+++++++++++++++1000000000000
Took the words right out of my mouth!

Joz is there. Makes sense, as he's the VP of Worldwide iOS Marketing. And about half of all CES floor space is occupied by iOS accessories. But only a lucky few will be sold in Apple Stores.

They'd be stupid not to attend the world's greatest geek show...!

Games Will Change... Foreverwww.musicwillchangeforever.com

If you're jkbilroaen already on whatever version of iOS that you're currently on, then you'll have to restore. If you aren't jkbilroaen at all, then you can update.

Android what? Windows who? And Blackberry, well I'll leave that one alone. ALL APPLE ALL TIME!!!

Sorry, good elmpaxe of how a little bit of research can solve problems, and save some stupid questions. I guess what I was somewhat inadvertently asking was can it cleanly speed up frame rate (fast forward). I thought that most people used an editor for that but was obviously mistaken. In any case both .MOV capable editor I tried lacked this, rather one rendered my footage a jumbled mess of pixelated video with jumbled sound attached, and one didn't have the option at all.
Thank you for signing up to iMore. You will receive a verification email shortly.
There was a problem. Please refresh the page and try again.