Apple to host Q2 2015 earnings call on April 27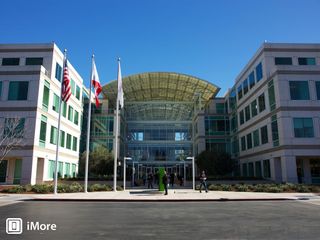 The call will take place at 2 PM PST/5 PM EST, and audio from the call will be streamed on Apple's website.
In Apple's previous Q1 earnings call, CEO Tim Cook detailed a record holiday quarter for the company with iPhone sales breaking the 74 million unit mark driven by the iPhone 6 and iPhone 6 Plus. Additionally, last quarter saw another milestone as Apple shipped its one billionth iOS device, and the company saw over $74 billion in revenue. It will be interesting to see how Apple will follow up a record holiday quarter like that, but we'll definitely be here to bring you the latest from the tech giant on April 27.
Source: Apple (opens in new tab)
Do we need to hear it. WE ARE AWESOME WE MADE A BUTT LOAD OF MONEY. There you go. Saved everyone time. HEHEHEHEHE

After Apple's mind blowing last quarter it will interesting earnings call that's for sure.
Thank you for signing up to iMore. You will receive a verification email shortly.
There was a problem. Please refresh the page and try again.