Apple opens new software office in Seattle, searches for local talent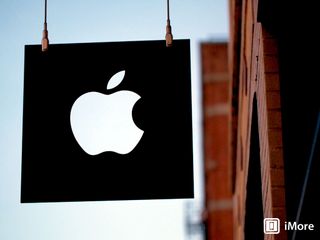 Apple has opened the doors of a new software and engineering office in Seattle, attempting to attract local talent in the shadow of Microsoft's Redmond campus. The new office is looking to recruit (opens in new tab) talented individuals who will join former employees of Union Bay Network, the networking start-up Apple has confirmed it acquired. "Ever wanted to work at Apple, but didn't want to live in Cupertino?"
Benn Bollay, former chief technology officer at Union Bay, is now listed as a manager at Apple on LinkedIn and appears to be hiring for the new Seattle office. Bollay recently published a notice (no longer available) on LinkedIn, stating that Apple is "looking for talented multidisciplinary engineers to design and develop the core infrastructure services and environments driving every online customer experience at Apple ranging from iCloud to iTunes."
It's an interesting move for Apple, but shouldn't come as much of a surprise as the company works to improve its backend services.
Source: Seattle Times, GeekWire
Apple has figured out that it will have to compete for top talent now. Off the top of my head, Google and other tech companies have started to look at the talent pools in Austin, NY, and Boston. As hard as some folks in Northern CA might find it to believe, not everyone wants to live there.

Apple also has an office in the Boston area mostly related to Siri and voice technology. There's speculation that they might be building their own voice recognition engine to eventually replace Nuance.

In the shadow of Redmond's Microsoft there are many, many other tech companies, numerous small tech firms, and always lots of tech startups. Thus there are many satellite offices for other larger companies based elsewhere. It's actually surprising that it's taken this long for Apple to set up a presence here too. Sent from the iMore App
Thank you for signing up to iMore. You will receive a verification email shortly.
There was a problem. Please refresh the page and try again.