Apple posts Supplier Responsibility progress report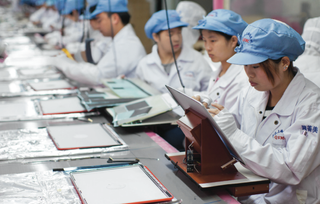 Apple has just posted their annual Supplier Responsibility Progress Report. The report aims to help improve worker protections and factory conditions as well as show audit information for the year. The report outlines how their audit procedure is performed as well as shows results for audits in 2011.
Apple also posted a list of the 156 suppliers (opens in new tab) that make up over 95% of their supply chain. The main focus of the report is to highlight their continued efforts to improve work conditions and tighten down on underage labor.
Apple is also offering educational programs for workers to improve their business skills as well as learn more about entrepreneurship.
Source: Apple (opens in new tab)
iMore senior editor from 2011 to 2015.
It would be nice if they bring some of these jobs to the US and help boost our economy.

there is a section in the jobs biography where Jobs says he could bring manufacturing to the states if he could get 10000 ( i think that's the number) engineers in the states since they need to be onsite. And jobs said they merely needed basic college skills. They didn't need to be a rocket scientists. He spoke to Obama about it too and Obama was very interested in plans to invest in developing engineers to get these jobs hear. He met resistance from the other parties. but i'd too love to see these plants here in the U.S. I just don't think we have a climate that is interested in creating the engineers. Hell if i went back to school that's what study.

Funny how imore dosent mention anything about the child labor.

Return of The King... Foreverwww.musicwillchangeforever.com
Get the best of iMore in in your inbox, every day!
Thank you for signing up to iMore. You will receive a verification email shortly.
There was a problem. Please refresh the page and try again.