Apple raises $20 million for AIDS research with Product Red initiative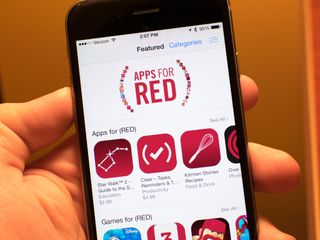 It looks like Apple's Product Red initiative turned out to be a major success. In total, the tech juggernaut reportedly raised more than $20 million for AIDS research through donations from portions of Black Friday and Cyber Monday proceeds, as well as partnerships with (RED)-branded apps.
The amount gathered was detailed in an email obtained by Recode from Apple CEO Tim Cook to employees:
Source: Recode
Get the best of iMore in your inbox, every day!
This is good news! I know I bought a few apps that I had been considering, as well as a bunch of IAPs during the (RED) time window.