Apple releases fourth OS X Yosemite public beta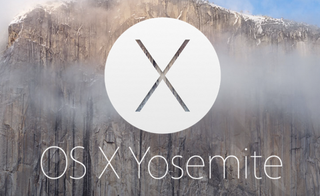 Apple has just released an update to the OS X Yosemite public beta. The release makes this the fourth beta for the Yosemite public beta preview program, and the update should be available through the Mac App Store for download.
OS X Yosemite is due for a consumer launch this fall. Developers participating in a separate beta program are now being seeded with a gold master of OS X Yosemite, suggesting that Yosemite may soon be launching to all consumers.
At this point, it seems that the roll out is still gradual and the update may not be available to everyone just yet. Have you received the Yosemite public beta 4 update?
Source: Apple developer (opens in new tab)
Why are they releasing more Beta's if they already put out a GM Candidate. So confused by this new versioning system apple has adopted.

The Public Beta is separate from the Developer program...

Yes, I am aware. I was just wondering why the need for another beta if they already seed GM Candidate 1.0

well maybe it fixes the Bash bug hack that was just released since most users on the beta are dev will need to be protected. Other then that i won't be sure why but I'm excited to download anyone know about trim in this version as i have an aftermarket ssd and will be disabling trim b4 updating and then reenabling if needed. Anyone have any insight on this before i upgrade?
Thanks
David Wales.

I believe GM is only available to developers. Beta 4 is maybe just GM with another name, which is available to public beta program users.

Just got my update to Beta 4 - downloading and installing now (Im in UK)

I just got mine in Sweden. Sent from the iMore App

Does anyone know if it is the same build as the developer GM 1.0? Sent from the iMore App

Can anyone confirm the build in the public beta? Is it the same as GM Candidate? Nothing major pops out on the GM, I think Apple is getting ready for release

One is 14A379A and the PB is 14A379B...

That's great but what changes are we supposed to be testing for? Sent from the iMore App

Downloading in Dallas, Texas USA

Does it actually work, unlike Public Beta 3?

Downloading in the Netherlands

Downloading in Italy too... but slowly :(

Typing this on my Macbook Pro Late 2013 with PB4 installed!

Installed on my 2008 mbp here in the UK. Seamless.

does anybody know what exactly comes with this beta update?

Mostly bug fixes. That's what the public beta is for. Finding as many bugs as possible. Sent from the iMore App

A preview of new iWork icons and a possible release date of October 14 (as seen on the Trackpad gestures videos).

What I found out that I receive phone calls on my MacBook Pro on PB 3 even though I have the 4s and apple said continuity will only work with the 5 and up. I can't send texts nor make phone calls though. Just receive calls. Sent from the iMore App

No continuity works on the 4S too. The 4S and up all have Bluetooth 4.0 LE and then I'm guessing your MBP is new enough to have Bluetooth 4.0 LE too so it'll all work.

And on other news, Microsoft... no, never mind.

Downloading it now (this'll take a while). Got a notification that new 'Command Line Tools' are available. That usually means a new Xcode beta is also available. I see this one is also labeled (6.1) GM, but the notification mentioned the new Command Line Tools are for Yosemite beta 4, which I don't have yet, so I went looking for THAT first.
Guess I'll be spending most of this evening updating all this stuff...

Oh, AND a quick run to FedEx to pick up my new iPhone 6. Yosemite update was completing as I began backing up my old 4s. Now I'm loading iOS 8.0.2 onto my new iPhone. Xcode may just have to wait...

10.10 on 10.10 has a nice symmetry to it, especially now the China iPhone 6/6+ launch is delayed to 10.17!

10.10 IZ me birthday ;) Sent from the iMore App

downloading now. btw, am i the only one who cannot get airdrop to work between iOS 8 iPhone 5s or iOS 8 iPad mini and yosemite beta 3?

I downloaded the Public Beta, even though I have a developer account, and it seemed very buggy. If you go into preferences and try to open options under the iCloud setting, it freezes and logs you out... This is just one of the crashes that happened to me... Anyone find anything else?

I've also got major issues with this release I get a light bluish flash on the screen that then it throws me out to the main login screen. I can download apps as this does the same ! I've tried a CMD + R install still the same I also get thrown back to the login screen if I try and use save as in word/ excel etc and also various items in preferences. It's made mac unusable at the moment... My concern is if I can't down load apps from App Store how will I get the full Yosemite ??

Hi Jim, have exactly the same issue, I get kicked back to Login Screen constantly. Installed BETA 4 various times and still the same issue. So don't feel alone, hope they will send an update soon to resolve this issue.
Case you find out something please leave a message to guide me ! Thx /Justdj

Hi there... From Canada and I too installed Beta 4 and have a Macbook Air the crashes to the login screen whenever I do the following: minimize open apps, changes language settings in System Preferences, use Quicklook to view a document, etc. I'm surprised that Yosemite Reviewers has not made it Public that Public Beta 4 is VERY BUGGY.

@vsnlweb: This is so true. I've experienced this and i though shutting down and restarting would fix but a las on booting my macbook, it went straight to Bootcamp. It has been smooth sailing with Yosemite Beta until this latest release :(

Curious in PB3 has anyone hand major issues with Time Machine?? About 75% of the time it's said there was an issue with my external drive that's half a TB. But I ran the disk repair in disk utility and it said there was no issues so it's confusing. I have to keep reformatting the external for it to back up and still 75% of the time it says it can't back up.

The battery is back to the 14 hour mark on my MBA after getting around less than that on the previous betas which is reassuring. Sent from the iMore App

Excellent to hear! Just finished downloading update and was praying my MBP battery would return to normal!

I have downloaded Beta 4 and still have problem to send emails on mail app. can anyone help me on that ?
Get the best of iMore in in your inbox, every day!
Thank you for signing up to iMore. You will receive a verification email shortly.
There was a problem. Please refresh the page and try again.