Apple reportedly acquires SnappyCam developer SnappyLabs (update: confirmed)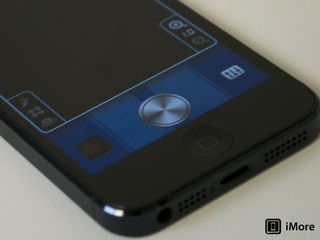 Apple has acquired SnappyLabs, the one-man app developer behind SnappyCam, a high-speed continuous shooting photography app for iOS. Apple hasn't confirmed the deal yet, according to TechCrunch.
SnappyCam's developer, John Papandriopoulos, developed SnappyCam, an app that enabled recent-model iPhones to continuously shoot frames at up to 60 frames per second. Alternately, SnappyCam could operate in time-lapse mode, grabbing as little as one frame per hour. SnappyCam was a $1 application and saw success this past summer, prior to the release of either iOS 7 or the new iPhone 5s.
Photography has become a key differentiator between smartphones as they've become ubiquitous accessories, and Apple put the photographic capabilities of the iPhone 5s center-stage when it introduced the new model this fall. The iPhone 5s has a larger sensor, "True Tone" flash, auto-image stabilization and slow-motion video capabilities. It can also capture images in a continuous burst mode, though it does so significantly slower than SnappyCam could - 10 photos per second.
Update: Apple confirmed with the Wall Street Journal that it has acquired SnappyLabs.
Source: TechCrunch
Get the best of iMore in in your inbox, every day!
If Apple really has purchased SnappyCam, that makes me think the tech behind this app will be rolled into Apple's default Camera app. That makes me happy in that I would have one less app to juggle.
I've enjoyed using SnappyCam! Sent from the iMore App

Great news!
Adding more features to the native camera app will just make taking pictures with an iPhone even more awesome!

It's a good app, and it is going to improve the default camera app, but what would be nicer is to be able to specify the default camera app in the first place. Sent from the iMore App

I cannot find the SnappyCam app in the app store?

SnappyCam was removed from the App Store, not coincidentally with the acquisition of SnappyLabs.

If I were to delete SnappyCam from my phone, would it no longer be available to me to download again? Sent from the iMore App

Nope. At least it isn't for me.

Same here. I can't find this app in the App Store. Maybe this confirms the acquisition by apple? Sent from the iMore App

Ive read somewhere that they have been already removed the app from appstore after they acquired the snappy cam. Sent from the iMore App

Sounds like and acquihire. They may want the talents of Papandriopoulos more than the app itself.

I'm sure this is going to enhance the camera experience. It should be snappy! Sent from the iMore App
Thank you for signing up to iMore. You will receive a verification email shortly.
There was a problem. Please refresh the page and try again.