Apple reportedly investing $13 million in the Elk Grove campus, opening up new jobs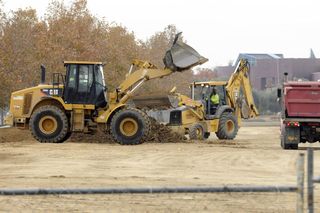 Apple is set to invest at least $13 million in expanding its Elk Grove campus, according to a report. Refurbishment of the Sacramento-based workplace is believed to open up the possibility of thousands of new jobs being created. According to said report, Apple is planning to convert a 134,000 square-foot warehouse and kit the building out for logistics operations.
An additional 1,450 parking spaces have been added to the campus, alongside medical and dental facilities for employees. A massage room, exercise suite and a yoga studio will also reportedly be added. As noted by the Sacramento Business Journal:
It'll be a positive move by the company to open up doors to employment, as well as investing in the Elk Grove location, which has seen its workforce expand and retract since 1992.
Source: Sacramento Business Journal, via: Cult of Mac
If possible, please update the article to reflect the state this is in. Reason being, Elk Grove Illinois is nearby and I first thought that was what this was referring to.
Thank you for signing up to iMore. You will receive a verification email shortly.
There was a problem. Please refresh the page and try again.