Apple said to be mulling its own virtual network service for the U.S. and Europe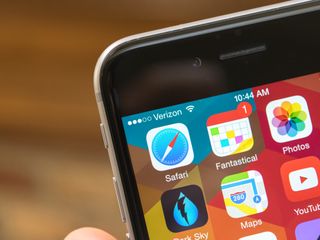 Apple is said to be in talks with carriers in both the U.S. and Europe about launching a mobile virtual network operator (MVNO). An MVNO service from Apple would allow customers to purchase cellular access directly from Apple, which would lease space from existing wireless providers. Phones would switch networks automatically in order to get the best service.
From Business Insider:
This would be similar to how Google's virtual network service, Project Fi, already operates. Apple's service is still reportedly in the testing phase, and if it does eventually launch, it apparently won't do so in the near future. The company could take at least five more years to launch it completely, and is said to be taking a long-term view with the potential wireless service.
Source: Business Insider
Joseph Keller is the former Editor in Chief of iMore. An Apple user for almost 20 years, he spends his time learning the ins and outs of iOS and macOS, always finding ways of getting the most out of his iPhone, iPad, Apple Watch, and Mac.
And it will cost more than Verizon

Maybe not. It would be hard to convince even apple fans to pay more for service. Why pay more for Apple service if it's using the big 4's bands? But the iPhone is a global phone. If you could pay $80 and the phone would actively use every carriers bands it would be worth. That would easily be the best coverage. Google knows why kids love the taste of cinnamon toast crunch. And they're willing to sell it to you.

What will that mean for the price of the phone? Will they offer an upgrade plan or a subsidized phone?

Most likely will offer an unlocked phone, so no upgrades/subsidies

in which case the carrier is the only option, but why would Apple just decide to offer only unlocked ? More money only comes to mind.

All these questions..... seriously, who cares?! It's at least 5 years out.....if at all. Let's "discuss" when/if the time gets closer. Until then, this is just more pie in the sky link baiting headlines. Sorry if I've offended anyones' delicate sensitivities, but seriously......nothing to talk about, let alone speculate on technical details.

For all your complaints about "link baiting" you sure took the bait... and even commented...

You sound so silly. He expressed his frustration. That's his right. There's nothing "taking the bait" about venting your thoughts about an article that's viewed as such.

You kinda have a point, buuuuut I might as well discuss it now since the article is here now. And if it ever shows up again with more solid information I'll discuss it then too. And if it ever shows up confirmed, I'll discuss it as well. Yah know why? Because breadcrumbs. That's why. Google knows why kids love the taste of cinnamon toast crunch. And they're willing to sell it to you.

Could not have said it better. Too Funny!!!

If it's cheaper than Consumer Cellular, I'll go for it. If not, I'll stick with CC and their low-end data plans which are perfect for families on a budget.

Next up, Apple buys AT&T.

the day they but AT&T, I will be happy. I want that so badly Sent from the iMore App

This would look actually like a good idea. If Apple became an MNVO (i always get those mixed up *sigh*) then Apple could offer cheaper calls for text and data then carriers currently offer.. I would switch. Paying $2 per meg for data with Vodafone (here in Australia) is crap. which is why i buy data packs every 30 days... May be more expensive in the long run, but as least i won't fly through my Flexi-credit on Prepaid in half a hour on 4G :)
Get the best of iMore in in your inbox, every day!
Thank you for signing up to iMore. You will receive a verification email shortly.
There was a problem. Please refresh the page and try again.