Apple seeds first iOS 8.1 beta to developers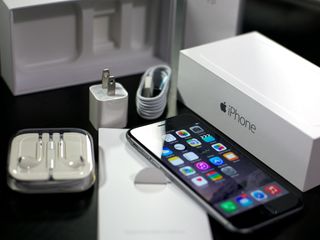 After having rolled out the iOS 8.0.2 update to consumers, it looks like Apple is actively working behind the scenes to keep the momentum for iOS software updates going. Now, in Apple's developer portal, developers have access to iOS 8.1 beta 1. Currently, a change log isn't given as to what will be new with the iOS 8.1 beta 1 update will include.
Apple said:
The build for the software is listed as 12B401.
Given that you cannot revert back to an earlier version of iOS, will you be an early adopter for iOS 8.1 beta 1?
Get the best of iMore in in your inbox, every day!
Didn't they say that about 8.0 betas? That you can't revert back? Sent from the iMore App

Yes, they say that about every beta. If it's the same as previously, you'll be able to downgrade you just won't be able to restore your files from a backup (due to incompatibility)

So what changed in this build Posted via the iMore App for Android

Good question. Sent from the iMore App

Probably ApplePay. Sent from the iMore App

I don't think I've ever seen one if these posted without at least some of the changes in the article. Interesting. Sent from the iMore App

So what's new in ios 8.1 beta?

I installed a couple hours ago, and don't notice any differences. Runs smooth so far. Can't tell about battery life yet. Sent from the iMore App

Tell us how it is after days of use! And apps!

Should i update to ios 8.1 beta 1 on my ipod touch 5th generation, does the performance, smoothness feel any better than ios 8.0.2?
thanks :).

Does it fix the massive Wi-Fi bug in iOS 8 which cripples 5ghz Wi-Fi on iPads?

"will you be an early adopter for iOS 8.1 beta 1" Having installed 8.0 and 8.0.2, I already feel like I am an early adopter for 8.1 beta 1. I really do hope they fix the wifi issues. Driving me bonkers now.

I won't be taking part in the Beta,I'll wait for the official version to be released. I'm a bit tired of the bugs at the moment. Sent from the iMore App

That Dark mode for Apple native apps are not to expect, right? Faster Touch ID corresponding?! Sent from the iMore App
Thank you for signing up to iMore. You will receive a verification email shortly.
There was a problem. Please refresh the page and try again.