Apple starts seeding OS X 10.10.2 Yosemite beta to developers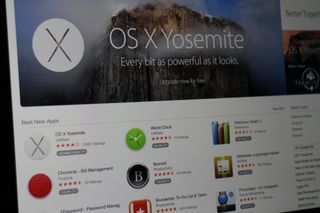 Apple is starting to push out its OS X 10.10.2 Yosemite beta to developers today, bringing the build number to 14C68k. The update is now available in the Mac App Store if you're a developer or in the AppleSeed program. Apple did not list the changes that the 10.10.2 beta brings, but the update arrives just days after the release of 10.10.1 earlier this week.
Get more iMore in your inbox!
Our news, reviews, opinions, and easy to follow guides can turn any iPhone owner into an Apple aficionado
This update is horrible! Anyone else having problems with it? After my MacBook goes into sleep mode, it doesn't come out of it, I have to restart it. And performance from Firefox and Chrome took a HUGE dive with only Safari working just fine.

I'm having these EXACT same issues. MBP 10,1. No more wake from sleep, firefox and chrome do NOT even start up.

Firefox works fine but Chrome is really slow when I can get it started and sometimes it just crashes. What can I do? Re-install Yosemite and then restore with a Time Machine back up?

Same here. I believe that the problem might be in the fact, that it does not go to sleep properly. I found out that when i put it to sleep and the sleep light never starts "breathing", instead it stays lit, the computer won't wake up, i have to restart it by holding the power button. Sometimes it goes to sleep (sleep light is "breathing") and after it wakes up normally. I noticed that, if i restart it in Safe Mode, for a while it works with no problems, then all of the sudden, it decides to quit on me again... I've tried googleing the situation, so far i have stumbled only upon this conversation..

So all we can do is wait for 10.10.3 to hopefully rectify the problem?

Yep I've got the same problem. I've been on Yosemite since the first beta but then yesterday when I updated to 10.10.2 it now doesn't go to sleep properly.. everything frozen when you wake it and the time is showing as the time it was when you sent it to sleep. Very annoying.

Im on 10.10.2 as well. this is an incredibly annoying bug. the boot to safe mode and going into system preferences - energy saver and uncheck the "wake for network access" seems to help - BUT only transiently. the bug come back again .... quite with a vengeance !?!

When I first downloaded Yosemite Safari was lighting fast... now it seems as if it has gone back to being slow as molasses.... guess Im going back to using Firefox... I really want to like Safari but this update is making it incredibly hard to :/

As annoying as this is, I feel so much better now that I know the cause. Ran into the sleep issue on my 2009 iMac since installing 10.10.2 yesterday, but it took a while to narrow it down to this.