Apple to support TD-LTE says China Mobile's Chairman.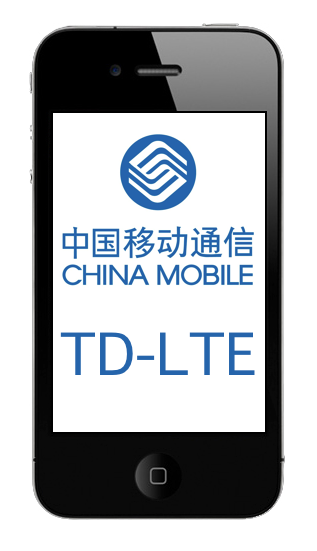 China Mobile Chairman, Wang Jianzhou, was quoted yesterday saying that Apple will support next-gen TD-LTE.
China Mobile, has been negotiating with Apple for years, to develop a TD-SCDMA supported iPhone for their current 3G network, and TD-LTE for their future 4G network.
China Mobile hasn't signed a deal with Apple yet because Apple doesn't currently support TD-SCDMA, which China Mobile use for their 3G network, but with Apple's new CDMA phone for Verizon, Wang hopes that Apple will consider supporting TD-SCDMA.
The iPhone is currently only available in China on China Unicom, which lacks the subscriber base that China Mobile has.
Given the size of the Chinese market and Apple's huge growth there over the last few quarters, anWill Apple support the LTE sooner than we think?
[Reuters]
Writer for iMore, YouTube Vlogger, and Host for [TEChBrits]
This doesn't mean that Apple will support LTE soon. TD-LTE is still a proprietary China Mobile standard like TD-SCDMA. It is not the same as FDD-LTE which the rest of the world will use. Furthermore, it is not being rolled out to the consumer like FDD-LTE is in other countries. It is very much in a testing phase. It is possible that a 6th or 7th Generation iPhone will support both FDD-LTE and TD-LTE in a dual mode chipset, similar to the dualmode CDMA/GSM Qualcomm chipset that is rumoured to be in iPhone 5 but this is a long way off.
What is far more likely is that the CDMA phone created for Verizon will be available on China Telecom (also CDMA/EVDO) soon. China Mobile will have to wait till their TD-LTE network is actually ready which considering it took 10 years to hand out the 3G licences, could be a while. It is unlikely that Apple, in the meantime, will make a handset to support TD-SCDMA, China Mobile's proprietary 3G technology. They'll wait till TD-LTE and FDD-LTE can converge. This is also hinted at by China Mobile's Wang Jianzhou who recently said that all TD-LTE handsets will also support FDD-LTE for international roaming.
Its also interesting to note that something like 40% of iPhone users in China do actually use China Mobile anyway. All iPhones are unlocked in China and so can be run on China Mobile on 2G EDGE. Most people buy their handset outright anyway, as subsidies don't really work the same way in China. The iPhone from China Unicom costs the same upfront as the iPhone from the Apple Store - the difference is that some of that upfront money gets credited towards call and data charges but there is no initial saving by getting a phone through a network rather than contract-free. China Mobile's EDGE network has far more coverage than China Unicom's WCDMA/HSPA network anyway. I am currently on China Unicom and I sometimes wish I was back on China Mobile, sacrificing speed for coverage.

OK most guys aren\'t going to buy that bceuase it\'s pink, and any girl who would by a phone bceuase it\'s pink would most likely get the iPhone( fashion phone) with a pink case lol
Get the best of iMore in in your inbox, every day!
Thank you for signing up to iMore. You will receive a verification email shortly.
There was a problem. Please refresh the page and try again.