Apple SVP of Design Jonathan Ive gets official knighthood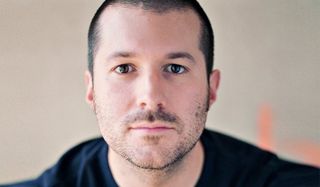 Apple Senior Vice President of Design, Jonathan Ive has been made a Knight Commander of the British Empire (KBE), in recognition of his work at Apple and contributions to the industry.
Ive was previously made a Commander of the British Empire (CBE) in 2005. Known to have been one of the the late Steve Jobs's closest friends and co-workers, he's been responsible for making manifest everything from the original iMac to the iPhone, MacBook Air, and iPad.
Source: BBC News
Andrew Wray is a Salt Lake City, Utah based writer who focuses on news, how-tos, and jailbreak. Andrew also enjoys running, spending time with his daughter, and jamming out on his guitar. He works in a management position for Unisys Technical Services, a subsidiary of Unisys Corporation.
2011 年 11 月 15 日 09:15 1B Canada Netscape Navigator 5.0 Windows XP[ 小墙判断这是Spam! ]请求: /wp-comments-post.php来路: IP: 127.0.0.1 (透过代理)方式: 手动操作内容: Well put, sir, well put. I\'ll certianly make note of that. 记录成功

So, if he keeps on doing great things, will he be promoted to King next?
Kidding. Congrats Jony! I mean Sir Jonathan!

There are some fundamental minimal needs the following that you may have to obtain to enable you to start making a iphone 3gs app. You simply must possess the the apple company mackintosh operating-system...iphone apps

Jun 15, 2007· searching where to get refurbished i-phones available it is no wonder, the particular apple iphone has produced the level because first signature cell phone that will flat …iphone tricks

2/08/2005· structure is understood to be the actual combining regarding distinct elements or perhaps aspects to form a whole. Within pictures which explanation is very important within taking good quality pictures.glamour photography
Get the best of iMore in in your inbox, every day!
Thank you for signing up to iMore. You will receive a verification email shortly.
There was a problem. Please refresh the page and try again.