Apple SVP Phil Schiller ices himself, challenges Tim Cook to do the same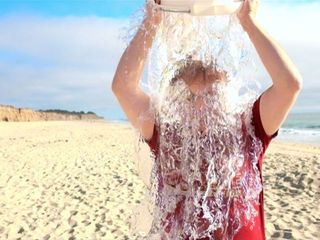 Phil Schiller, Apple's long time senior vice president of worldwide marketing, is the latest person to pour a bucket full of ice water on his head. It's part of a growing viral campaign to help fund research, and raise awareness of, into amyotrophic lateral sclerosis (ALS), also known as motor neuron disease or Lou Gehrig's disease.
Schiller used his Twitter account to post three images of himself pouring the ice water bucket on himself. The idea behind the ALS campaign is for people to either make a donation to the ALS Association to help fund research into fighting the disease or to have ice water poured on your head. As you might expect, many people who take that challenge on have elected to do both.
Schiller has now challenged three people to do the same thing he did and one of them is Apple CEO Tim Cook, along with actor Chris O'Donnell and someone named Kim. * Donate to the ALS Association
Source: Phil Schiller on Twitter
I have been writing professionally about technology and gaming news for 14 years.
Very effective campaign. I hope it helps. Great picture that was taken of him!

The campaign is not to donate or pour water on you. It's to donate AND pour water.
In the uk we text ICE to 70550 :/)
Get the best of iMore in in your inbox, every day!
Thank you for signing up to iMore. You will receive a verification email shortly.
There was a problem. Please refresh the page and try again.